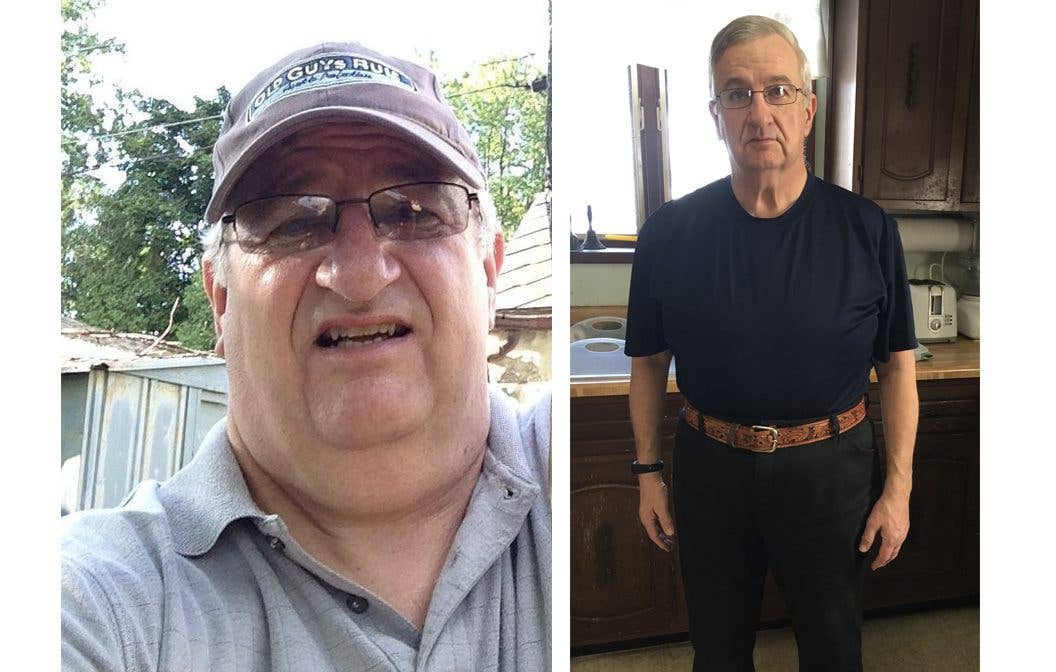 I Reversed My Diabetes in 5 Months on a Plant-Based Diet
When his diabetes took a turn for the worse, longtime chef and self-professed cheese addict David Rivest challenged himself to go plant-based for a month. Five months later, he's still plant-based—and off of his diabetes meds.
On Sept. 28, 2018, I learned that my diabetes was out of control. My doctor told me that my A1C level, a measure of average blood sugar, was 9.5. (An A1C level of 6.5 or higher is considered diabetic.) He had previously raised my metformin (a drug for treating high blood sugar) dosage three times, to no avail. This time, he prescribed glipizide in addition and told me that I should prepare to start taking insulin. I weighed 240 pounds, and I was also taking blood pressure and cholesterol medication. I went home feeling scared and mad—scared because I knew that my health was going downhill and mad because my doctor wasn't fixing it.
Finding Inspiration
Not wanting to go on insulin, I started to do research to see if I had any alternatives. It wasn't long before I found out that people were actually reversing their type 2 diabetes through diet and exercise.
I watched the entire iThrive series and was motivated to try a whole-food, plant-based diet for 30 days. I also found Mastering Diabetes and started following their educational series and mentorship program. Then I discovered Forks Over Knives and began using the recipe app and website to retrain myself.
I had an addiction to cheese that was harder to quit than tobacco. And being a chef of more than 30 years, there were many lifelong cooking habits that I had to unlearn. But I've always truly loved cooking and expressing myself through preparing meals, and I decided to view my new diet as a fun challenge. I began searching the web for whole-food, plant-based recipes and used them as inspiration. I took liberties to reflect my taste preferences but adhered to the WFPB rules.
Sharing the Health
The results I've experienced since going whole-food plant-based have been amazing. I have lost 61 pounds. My last A1C reading was 6.0. My total cholesterol is 117. My blood pressure is 117/66. I am off all medications!
My family was supportive from the beginning, but they were especially supportive the day I destroyed all the prescription drugs I was taking.
I have since added my wife, two of my daughters, and my twin grandsons to the program. They are all enjoying the WFPB lifestyle and the great recipes from Forks Over Knives and realizing amazing results. I also prepare WFPB meals for seven other family members daily, and they are all experiencing significant health benefits, as well.
The "No-Tuna" Salad Sandwich was my first go-to WFPB meal. I could eat that every day. Yesterday I made my first millet loaf, and it's in the top 10 of my favorite recipes so far. Ninety percent of my meal ideas have come from Fork Over Knives. I have the app and every issue of the magazine, and I live on the website.
I started this as a 30-day challenge, and now I'm hooked. There is no turning back. My taste buds have adapted. My body has responded. My overall health has peaked—and I'm on the edge of totally reversing my type 2 diabetes.
Ready to get started? Check out Forks Meal Planner, FOK's easy weekly meal-planning tool to keep you on a healthy plant-based path.
Has a whole-food, plant-based diet impacted your life?
We would love to hear about it!
SHARE YOUR STORY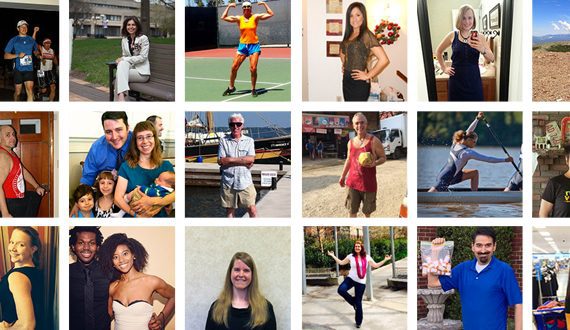 Free Download
Free 5-day meal plan!
Get a taste for healthy, fuss-free meal planning with this free five-day meal plan from Forks Meal Planner!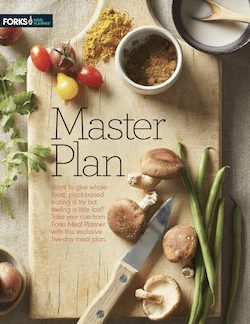 Join our mailing list
Get free recipes and the latest info on living a happy, healthy plant-based lifestyle.