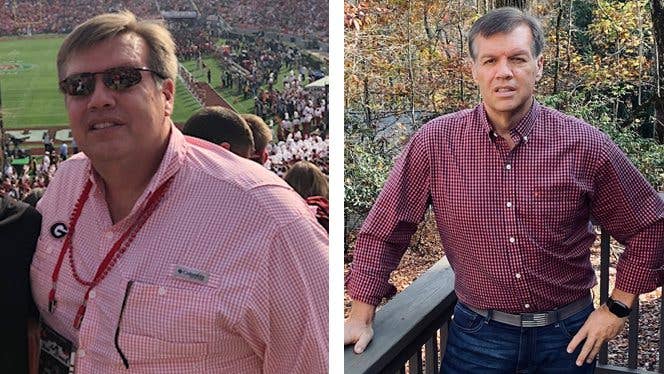 How Working from Home Helped Me Lose 90 Pounds
I've always been athletic. In college, I played a few years of football and then joined the competitive cycling teams. But proper nutrition was a missing piece for me. I grew up on a typical Southern diet, with lots of pork, chicken, and veggies cooked in fat, and I continued to eat that way as an adult.
After college, I was entrenched in the work world and began to travel extensively. This meant eating out constantly and not exercising like I had in the past. Over the next 25 years, I gained more and more weight, eventually reaching 290 pounds.
In 2012, I was diagnosed with non-Hodgkin's lymphoma. I had great support from my family as I faced this daunting challenge. Chemotherapy and radiation took a major toll, and a few years later, I was diagnosed with a different form of cancer. My kids were my strength and got me through it. The experience was a wake-up call to begin looking at improving my nutrition.
Time for Change
In 2017, a friend suggested that I watch the Forks Over Knives documentary film. I have a science background, and the data presented in the film convinced me that a whole-food, plant-based diet was the healthiest way to eat. I was still traveling for work and didn't feel ready to commit to going fully WFPB, but I did stop eating meat. Then in March 2020, due to the pandemic, I began working from home, which turned out to be a big blessing. Able to focus on my health, I learned to cook WFPB meals and started hiking and trail-running. Within a year, I dropped 90 pounds.
In It for Life
Since then, I've easily maintained the weight loss. The response from friends and family has been great. I have a relative who is now eating more plant-based and seeing health improvements. Many others have reached out for input about making the switch, including a friend who was diagnosed with cancer. A small local group I'm part of decided to do a plant-based dinner for our most recent gathering, and everyone was amazed by how flavorful the food was.
I've resumed traveling for work, but now I take the time to look at menus before going to restaurants, to make sure there are options for me. Also, whenever I get to a new town, I try to stop at the grocery store and pick up fresh fruit to have in my hotel room for breakfast or as a snack. It takes a little more effort, but planning in advance helps quite a bit.
After being in remission from cancer for years and shedding the extra weight, it feels like I really have my life back. I'm excited to say that it looks like bicycle racing is back in my life, full-force. Recently, I raced my first series of track cycling events in many years, and I've got my sights set on racing at the USA Cycling Masters Track National Championships in June. I look forward to eating this way for the rest of my life.
Ready to get started? Check out Forks Meal Planner, FOK's easy weekly meal-planning tool to keep you on a healthy plant-based path. To learn more about a whole-food, plant-based diet, visit our Plant-Based Primer.
Has a whole-food, plant-based diet impacted your life?
We would love to hear about it!
SHARE YOUR STORY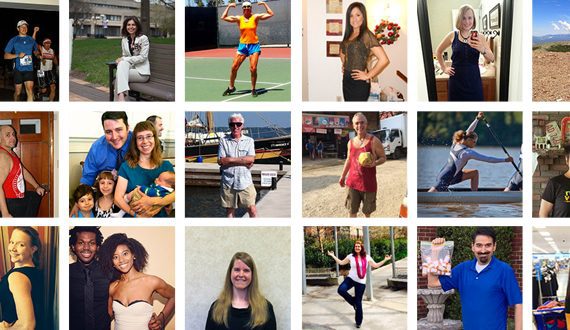 Free Download
Free 5-day meal plan!
Get a taste for healthy, fuss-free meal planning with this free five-day meal plan from Forks Meal Planner!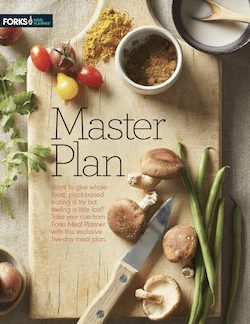 Join our mailing list
Get free recipes and the latest info on living a happy, healthy plant-based lifestyle.