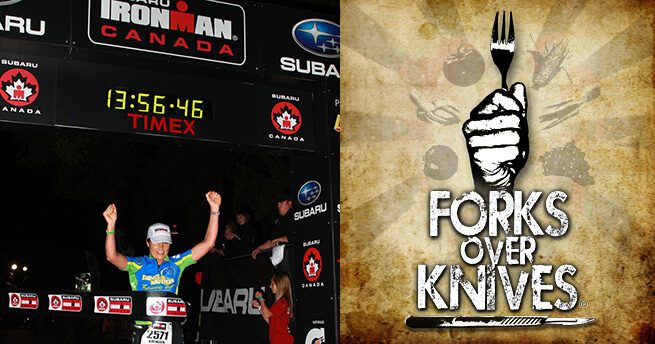 I sat in my college nutrition class listening to my professor talk about nutrition. He mentioned that you could be a vegan or vegetarian and meet all your requirements to be healthy. I thought to myself, "Oh this guy is crazy! You need to eat meat, I mean, where would you get your protein from?"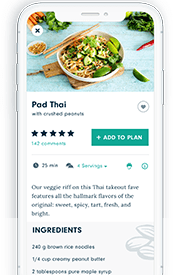 Try Our Award-Winning Meal Planner For Free!
Healthy eating has never been so easy.
I have been athletic all my life and was good at all the sports I played growing up. I maintained great fitness throughout adulthood. In 2004 I decided I wanted to run a marathon. I started running in high school and have always maintained a steady base of 3-6 miles. I figured I would read up on training for a marathon and do it right, nutrition and all.
My diet at the time consisted mainly of meat, dairy, potatoes, bread, with a little bit of fruit and vegetables. I had no problems at all with my marathon training program until I reached my higher mileage of 12+ miles. At one point I had run a few 18 milers and my body said no way. My joints were achy and it took me a week to recover just from one long run. On top of that, my immune system was crashing. I was getting sick frequently and my digestive problems seemed to get worse. I was 33 at the time and thought this should not be happening. So I backed off the running but kept my goal of running a marathon for a later date.
In the meantime, I had three young children I was raising. The colds and flus were never-ending and the diagnosis of my oldest daughter with juvenile arthritis was all I could take. I knew diet and disease were related so I decided to do some research. I learned that dairy can have horrible health effects on children. So I immediately eliminated all milk products from their diets. Once we eliminated it, my children's health turned around. For myself, I put dairy aside too. I was stronger, less achy and soon able to run my first marathon.
Given the good results we were having sans dairy, I decided to do some research on eliminating meat. After a year, I decided that going on a plant-based diet would be a great thing to do. Shortly after all the animal-based food was gone, my health and athletic performance improved again. And in 2009 I finished my first Ironman race. I loved it so much I did it again in 2010 and finished an hour faster. On top of that I have finished numerous marathons and ultra-marathons. My recovery is faster than ever, and frequent colds are a thing of the past.
All the vitamins and minerals I get from plants aid in my recovery and keep me going strong. I have not supplemented with any protein powders of any sort and I have never felt stronger and healthier in my life. I am hoping this year will be the year I finish my first 100-mile ultra-marathon. I wish I could let my college professor know he was right.