Prep-time: /

Ready In:

Makes 7 cups
Traditional Vietnamese pho uses rice noodles to soak up the flavorful broth, but this plant-based remix substitutes tender strands of spaghetti squash for a veggie-forward version that's equally delicious. Shiitake mushrooms and warming spices add a rich depth of flavor to the soup while soy-marinated tofu slabs add substance to the lightness of this dish. Top each bowl with a colorful assortment of garnishes such as edamame, carrots, radishes, and scallions for the full-on pho experience!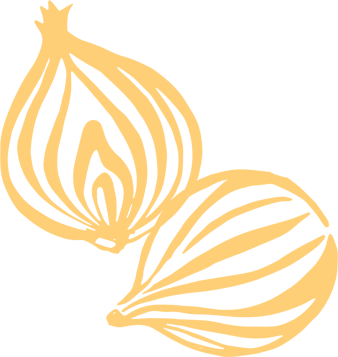 Ingredients
1 medium spaghetti squash, halved lengthwise

1 3-inch piece fresh ginger, peeled and sliced

1 3-inch piece fresh turmeric, peeled and sliced

4 leaves Thai basil, plus additional for garnish

6 cloves garlic, quartered

1 teaspoon black peppercorns

2 cups low-sodium vegetable broth

2 heads baby bok choy, sliced (8 oz.)

4 oz. fresh shiitake mushrooms, stemmed and thinly sliced

½ of a 12-oz. package extra-firm silken tofu, cut into four ¼-inch-thick slabs

1 teaspoon reduced-sodium soy or tamari sauce

1 cup shelled edamame, steamed

1 cup matchstick-cut carrots

½ cup slivered radishes

½ cup slivered scallions

Lime wedges

Sriracha sauce (optional)

Freshly ground black pepper (optional)
Instructions
Scoop seeds out of spaghetti squash. Place, cut sides down, in a 2-quart square baking dish. (Squash halves will overlap slightly.) Microwave 5 to 8 minutes or until starting to soften. (Squash will not be fully tender at this point.) Cool until easy to handle. Use a fork to scrape pulp into a 4- to 6-quart pot.

Place ginger, turmeric, basil, garlic, and peppercorns on a double-thick 8-inch square of 100-percent-cotton cheesecloth. Bring up corners and tie closed with 100-percent-cotton kitchen string. Add to pot with broth and 2 cups water. Bring to boiling; reduce heat. Cover and simmer 20 minutes, adding bok choy and mushrooms the last 5 minutes.

Meanwhile, heat a large nonstick skillet over medium- high. Toss tofu slabs with soy sauce. Sear tofu in hot skillet 2 minutes per side or until browned and crisp on edges.

Remove and discard seasoning bag from pot, squeezing with tongs to remove liquid.

Serve squash mixture in bowls topped with tofu, edamame, carrots, radishes, scallions, and additional Thai basil. Serve with lime wedges and, if desired, sriracha sauce and cracked black pepper.