Prep-time: /

Ready In:

Serves 4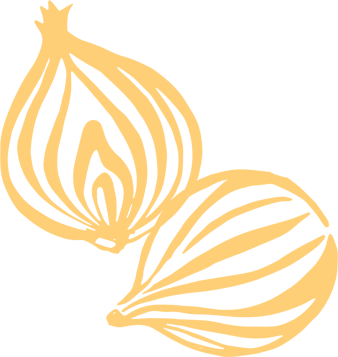 Ingredients
1½ - 2 tablespoons water

1 cup onions, diced

1¼ teaspoon sea salt

freshly ground black pepper to taste

2 teaspoons cumin seeds

2 teaspoons mustard seeds

½ teaspoon fennel seeds (see note)

1 teaspoon coriander powder

1 teaspoon turmeric powder

½ teaspoon allspice

pinch or two crushed red pepper flakes (or more/less to taste, see note)

1 cinnamon stick (or ½ teaspoon cinnamon)

2½ - 3 cups water (see note)

½ cup freshly squeezed or good quality orange juice (see note)

2 large cloves garlic, minced

1½ tablespoons freshly grated ginger

1 cup red lentils (rinse before adding to pot)

1 can (14 ounce) red kidney beans, rinsed and drained (or black beans)

2 dried or fresh bay leaves

Hot sauce to taste (optional, see note)

Freshly chopped cilantro (for garnish, optional)
Instructions
Heat the water in a large pot over high or medium-high heat.

Add the onion, salt, pepper, spices, and cinnamon stick.

Stir, cover, and cook for 4 to 5 minutes, stirring occasionally.

Add 2 ½ cups of the water, and the orange juice, garlic, ginger, lentils, kidney beans, and bay leaves.

Stir, bring the mixture to a boil, then lower the heat to medium or medium-low, cover, and cook for 10 to 12 minutes.

Remove the cinnamon stick (leaving the stick in will impart a stronger cinnamon flavor, but this can be overpowering), and cook for another 10 to 15 minutes, until the lentils are fully dissolved and the mixture has thickened.

For a thinner consistency, add the extra water, anywhere from ¼ to ½ cup, or more, if desired. Remove the bay leaves before serving.

Season with additional salt, if desired. Add hot sauce to taste and sprinkle with fresh cilantro (if using).

Notes:

If This Apron Could Talk: The consistency of this dish can be kept thicker, for scooping with roti bread or even whole-grain tortillas, or made thinner to serve over rice, or to eat more like a stew. Start with the 2 ½ cups of water and then thin out later to your desired consistency.

Ingredients 411: I am a fennel lover. The flavor of fennel, anise, licorice— all resonate very favorably for me. If you also love fennel, go ahead and use a full 1 teaspoon (I usually do). But if you are a little more tentative about the fennel flavor, use just ½ teaspoon. Just don't leave it out altogether; it really combines beautifully with the spice profile in the dish.

Kid-Friendly: If serving this to children, you might want to omit the crushed red pepper flakes and reserve the hot sauce for the adult individual portions. If you like things spicy, feel free to add hot sauce to the dal to taste, or add more crushed red pepper flakes earlier in the cooking process with the other spices.

Savvy Subs and Adds: The orange juice brings a lovely flavor to this dish, but if you don't have any oranges or juice on hand, feel free to replace with water.

Serving Suggestions: Serve with Indian-Inspired Rice (also from Let Them Eat Vegan), roti bread, and chutney (if you like).