Prep-time: /

Ready In:

Serves 8 to 10
Our daughter-in-law Polly told us about this bean soup. Since we are lima bean fans, we couldn't resist this interesting bean soup recipe that combines limas and sweet potatoes! The large limas add a surprise meaty feel, and the sweet potatoes add a good sweetness. The combination is fabulous! And beautiful. And, oh, those big beans!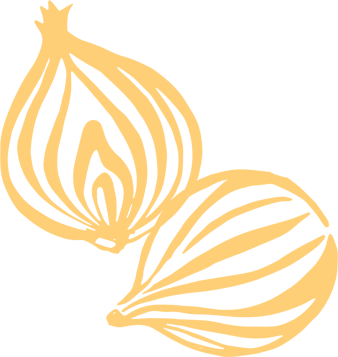 Ingredients
1 large onion, chopped

1 leek, white and green parts, chopped

3 stalks celery, chopped

3 large carrots, cut on an angle into rounds

1 bay leaf

6 cloves garlic, chopped

2 teaspoons dried sage, crumbled

1 ½ teaspoons dried thyme

8 cups vegetable broth

16 ounces dried large lima beans, soaked overnight

2 large sweet potatoes or 1 large butternut squash

½ teaspoon freshly ground black pepper

½ teaspoon freshly ground white pepper

1 bunch kale, stems removed, leaves torn into bite-sized pieces

1 tablespoon balsamic vinegar, or more to taste

1 cup fresh parsley, chopped
Instructions
Preheat the oven to 400°F. Line a baking sheet with parchment paper.

Cook the onions over high heat in a large, dry soup pot, until they start to wilt and caramelize. Add the leek, celery, carrots, and bay leaf, and continue to cook, stirring, for about 5 minutes, until all the vegetables have softened. Add a little water or broth, if necessary, to keep them from sticking.

Add the garlic, sage, and thyme, and stir for another minute. Add the broth and lima beans, and bring to a boil. Reduce the heat to low, cover, and simmer for 60 to 90 minutes, or until the beans are tender. They should be soft but still have a little crunch in the center. Don't overcook them (but if you do, the soup is still good).

While the soup is cooking, place the sweet potatoes on the lined baking sheet and poke them a few times with a fork to avoid little explosions. Bake for 1 hour.

Also while the soup is simmering, either steam the kale or cook it in a pot with 1/4 cup of water, for 3-5 minutes, until tender but still bright green.

Remove the sweet potatoes from the oven, cut them in half, and scoop the cooked potato flesh into a food processor.

Remove about 2 cups of (mostly) liquid from the pot with the beans, and add it to the sweet potatoes. Process until smooth, then pour the puréed sweet potatoes into the soup, and stir to combine. Add the black and white pepper, and cook until heated through. Remove the bay leaf and add the balsamic vinegar and parsley.

To serve, place some cooked kale in each bowl, and fill with the soup. You can also add the kale to the soup, but the kale loses its wonderful color if you don't eat it right away.