Prep-time: /

Ready In:

Makes 12 rolls
These Apple-Maple Cinnamon Rolls are a heavenly taste of autumn. A light brushing of pure maple syrup on fresh-from-the-oven rolls sweetly elevates their flavor.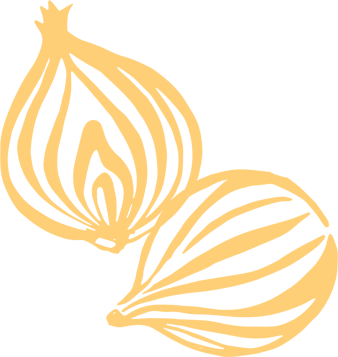 Ingredients
1 cup warm (105°F to 115°F) unsweetened plant milk, such as almond, soy, cashew, or oat

1 package active dry yeast

2½ cups white whole wheat flour

½ cup unsweetened applesauce

⅓ cup pure maple syrup

2 tablespoons flaxseed meal

½ teaspoon sea salt

1 to 1½ cups all-purpose flour

2 cups peeled and finely chopped cooking apples

¼ cup raisins

3 tablespoons apple cider or juice

3 tablespoons pure maple syrup

1 tablespoon arrowroot

2 teaspoons ground cinnamon
Instructions
In a large bowl combine milk and yeast; let stand 5 minutes. Stir in the next five ingredients (through salt). Stir in as much of the all-purpose flour as you can. Turn dough out onto a lightly floured surface. Knead in enough of the remaining all-purpose flour to make a soft dough that is smooth and elastic (3 to 5 minutes). Shape into a ball. Place in a bowl. Cover and let rise in a warm place until double in size (1½ to 1¾ hours).

Meanwhile, for filling, in a medium saucepan combine apples, raisins, 2 Tbsp. of the cider, and 2 Tbsp. of the maple syrup. Bring to boiling; reduce heat. Cook over medium 5 minutes, stirring occasionally. Combine arrowroot and the remaining 1 Tbsp. cider; stir into apple mixture. Stir in cinnamon. Cook and stir 1 minute more; cool.

Punch dough down. Turn out onto a lightly floured surface. Cover and let rest 10 minutes. Line a 13×9-inch baking pan with parchment paper.

Roll dough into an 18×12-inch rectangle. Spread filling over dough, leaving 1 inch unfilled along a long side. Starting from the filled long side, roll up rectangle. Pinch dough to seal seam. Cut into 12 slices. Arrange in the prepared baking pan. Cover and let rise in a warm place until nearly double in size (45 minutes).

Preheat oven to 375°F. Bake 30 minutes or until golden. Brush with the remaining 1 Tbsp. maple syrup. Using parchment paper, lift out rolls. Cool on a wire rack 30 minutes. Serve warm.