Prep-time: /

Ready In:

Makes 16 bars
Canned pumpkin puree makes a great base for a luscious, naturally sweet frosting. Look for varieties in which pumpkin is the only ingredient. Make these cookie bars up to two days in advance and store them in an airtight container in the fridge.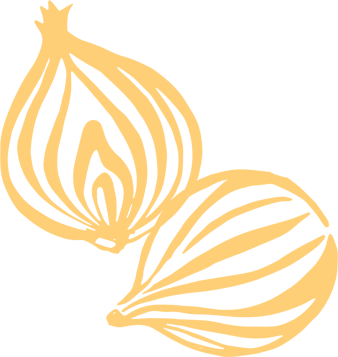 Ingredients
Cookie Bars
¾ cup applesauce

½ cup almond butter

1 tablespoon pure vanilla extract

1½ cups oat flour

⅓ cup sorghum flour

½ cup pure cane sugar

2 tablespoons ground flaxseed

1 tablespoon pumpkin pie spice

1 teaspoon baking soda

½ teaspoon sea salt
Frosting and Toppings
2 (15-ounce) cans pumpkin puree (3 cups)

2 tablespoons arrowroot powder

¾ cup applesauce

2 tablespoons pure vanilla extract

1½ tablespoons pure cane sugar

½ cup dried cranberries, chopped

¼ cup pecans, chopped (optional)
Instructions
Preheat oven to 350°F. Line a 9x13-inch sheet pan with a silicone baking mat.

In a bowl mix ¾ cup of the applesauce, the almond butter, and 1 tablespoon vanilla.

In a separate large bowl mix flours, sugar, flaxseed, pumpkin pie spice, baking soda, and salt.

Add the wet mixture to the dry mixture. Mix to combine. (Do not overmix.)

Spread the batter evenly on prepared sheet pan. Use a spatula to tidy the edges to form a rectangle. With the help of a bench scraper or blunt knife, score the dough to make 16 bars.

Bake 30 to 35 minutes, until the top appears dry and lightly browned. Remove from oven and let cool.

Meanwhile, place 2 tablespoons of the pumpkin puree in a small bowl. Add arrowroot powder and mix well. Set aside.

For frosting, in a small pan combine the remaining pumpkin puree, ¾ cup applesauce, 2 tablespoons vanilla, and 1 ½ tablespoons sugar. Cook over medium-low for 20 to 30 minutes, stirring occasionally, until mixture starts to thicken. Stir in the arrowroot–pumpkin paste. The arrowroot paste will turn the mixture a creamy hue; continue cooking over medium-low for 5 to 7 minutes, or until it becomes more translucent and the texture is smooth. Remove from heat and let cool for 10 to 15 minutes.

Spread an even layer of frosting onto bars. Generously sprinkle with cranberries and, if desired, pecans. When ready to serve, cut bars along score marks.