Prep-time: /

Ready In:

Makes 8 burgers
Cooked rice patties serve as buns for these teriyaki-infused jackfruit burgers. The meaty texture of jackfruit absorbs the savory sauce and perfectly complements the tender chunks of sweet potato and hearty adzuki beans that are thrown into the mix. Crisp lettuce leaves add brightness while savory rounds of nori seal in all the delicious flavors. They're almost too pretty to eat—but not quite!
Tip: It's best to use freshly cooked rice for this recipe, but you can also use pre-cooked rice. If you do start with cold leftover rice, mix 6 cups leftover rice with ½ cup water in a saucepan; cover and cook on medium-low 10 minutes or until soft, sticky, and heated. Stir in arrowroot powder, then proceed with Step 2.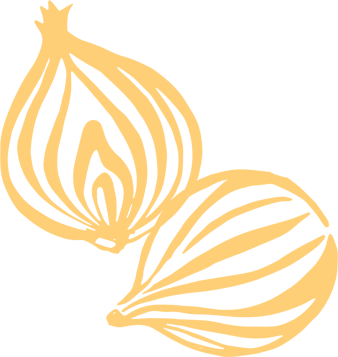 Ingredients
3 cups dry short-grain brown rice

2 tablespoons arrowroot powder

1 15-oz. can jackfruit, rinsed and drained

3 tablespoon oil-free teriyaki sauce, plus more for serving

2 cups finely chopped onions

2 cups finely chopped sweet potato

6 cloves garlic, minced

1 tablespoon grated fresh ginger

1 15-oz. can adzuki beans, rinsed and drained (1½ cups)

4 nori sheets, each cut into four 2½ -inch-diameter rounds

6 romaine lettuce leaves, cut into 2-inch pieces
Instructions
In a saucepan combine rice and 6 cups water. Bring to boiling; reduce heat. Cover and simmer 45 minutes. Remove from heat; cool slightly. Fluff with a fork. Stir in arrowroot powder. Let stand until cool enough to handle.

Line a baking sheet with a silicone baking mat. Place a 2½-inch round patty mold or cookie cutter on baking sheet. Fill the mold with ⅓ cup rice; press with the back of a spoon to compact. Carefully remove mold. Repeat to make a total of 16 patties. Cover and refrigerate at least 1 hour.

Preheat oven to 400°F. Line a second baking sheet with parchment paper.

In a bowl shred jackfruit with a fork. Add 2 tablespoons of the teriyaki sauce; mix well. Spread jackfruit on second baking sheet. Bake 20 minutes. Remove from oven; let cool.

In a skillet combine the next four ingredients (through ginger) and ¼ cup water. Cook over medium 10 to 15 minutes or until sweet potato is tender, stirring occasionally. Stir in jackfruit, beans, and the remaining 1 tablespoon teriyaki sauce. Line baking sheet with a fresh sheet of parchment paper.

On prepared baking sheet, shape jackfruit mixture into eight 2½-inch patties, using ⅓ cup mixture for each patty. Bake 20 minutes. Remove from oven and let stand 5 minutes. Turn burgers over and bake 20 minutes more. Turn oven off and leave burgers in oven to keep warm.

Heat a large nonstick skillet over medium. Add rice patties in batches; cook until lightly browned, turning once.

For each burger, place a rice patty on a nori round. Top with a few romaine pieces and a jackfruit patty. Top with a second rice patty, drizzle lightly with teriyaki sauce, and add a second nori round.