Prep-time: /

Ready In:

Makes 4 stuffed peppers
Indian-spiced chickpea "sausage" and potatoes add a twist to stuffed poblano chiles. Jam-packed with flavor and hearty ingredients, these vegan stuffed peppers can be served as an entree or appetizer. (Looking for a more basic stuffed-pepper recipe? We've got you covered.)
Tip: Chile peppers contain oils that can irritate your skin and eyes. Wear plastic or rubber gloves when working with them.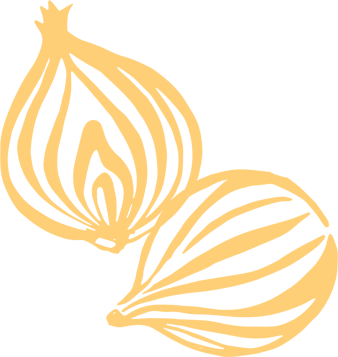 Ingredients
4 oz. cremini mushrooms, sliced (1½ cups)

2 to 3 teaspoons ground turmeric

1 tsp. ground cumin

2 cloves garlic, minced

¼ teaspoon ground coriander

⅛ teaspoon cayenne pepper

1 15-oz. can no-salt-added garbanzo beans (chickpeas), rinsed and drained

¼ cup toasted almonds

2 cups chopped yellow potatoes (about 12 oz.)

1 small onion, chopped (½ cup)

¼ cup chopped fresh cilantro

Sea salt and freshly ground black pepper, to taste

4 large fresh poblano chile peppers (see tip in recipe intro)

1 lime, cut into wedges

Fresh cilantro, for garnish (optional)
Instructions
For chickpea sausage, in an extra-large skillet cook mushrooms over medium-high 6 to 8 minutes or until lightly browned and tender, stirring occasionally and adding water, 1 to 2 Tbsp. at a time, as needed to prevent sticking.

In a large bowl combine the next five ingredients (through cayenne). In a food processor combine mushrooms, chickpeas, almonds, and 1 Tbsp. water. Pulse until chopped. Add mixture to seasonings in bowl; stir to combine.

Place potatoes and onion in a steamer basket set in the extra-large skillet. Add water to just below basket. Bring to boiling. Steam, covered, 12 to 14 minutes or until tender. Add steamed potatoes and onion to mixture in bowl. Toss to combine. Stir in cilantro. Season with salt and black pepper.

Make a lengthwise slit down one side of each poblano pepper. Carefully remove seeds and membranes with a small spoon, and rinse out any remaining seeds with water. Spoon chickpea sausage into peppers.

Place filled peppers in the steamer basket in the skillet. If necessary, add water to just below basket. Bring to boiling. Steam, covered, 20 minutes or until peppers are crisp-tender and filling is heated through. Serve with lime wedges. If desired, top with additional cilantro.