"The Last Heart Attack," a CNN documentary hosted by Emmy-award winning correspondent Dr. Sanjay Gupta, looks at the science of heart disease prevention. Dr. Gupta, who has a family history of heart disease himself, investigates whether diet and modern medicine are enough to prevent all heart attacks. "The Last Heart Attack" features former President Bill Clinton along with Forks Over Knives' Dr. Caldwell Esselstyn.
If you are on a computer (not a mobile device), you can watch a higher quality version of this documentary on CNN.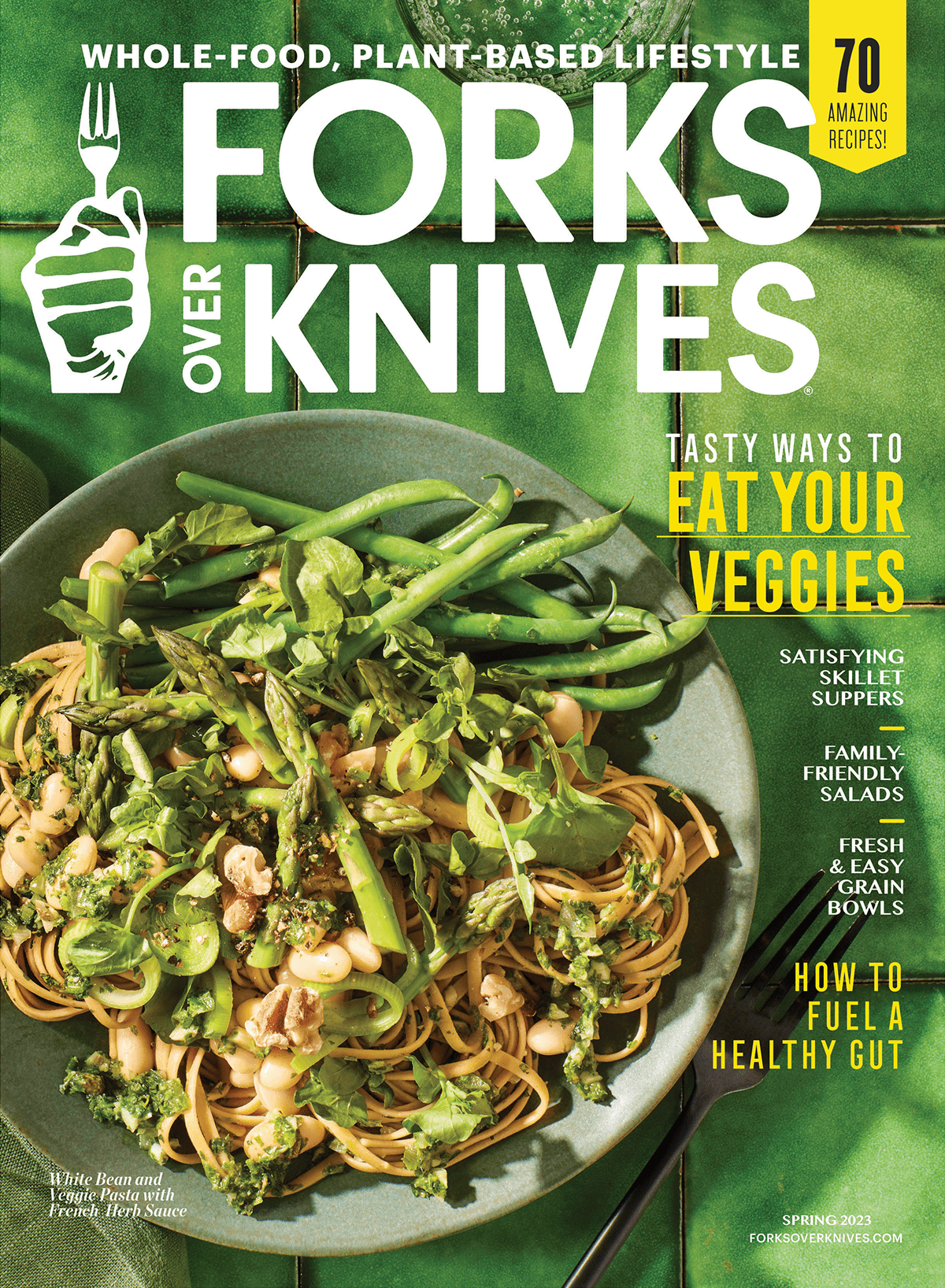 The Spring 2023 Issue
is here!
Our gorgeous "bookazine" features expert tips, inspiration, and 70 fresh and delicious recipes for Spring.