In honor of Mother's Day, we asked Forks Over Knives readers how their moms have supported or inspired them on their plant-based journeys. Check out some of their sweet answers below, and treat the mom in your life by making one of these whole-food, plant-based, brunch-worthy recipes (a few of which kids can help make and serve).
"My mom went 100 percent plant-based over 40 years ago (before I was born), so I was raised as a lifelong vegetarian. She not only showed me that food is the best medicine but also taught me everything I know about how to make fruits, veggies, grains, and legumes the superstars of delicious family meals. Now, I'm passing on the gift of a plant-based diet and cooking to my own daughter, Gemma." —Jolia Sidona Allen, via email (pictured, with mom and daughter)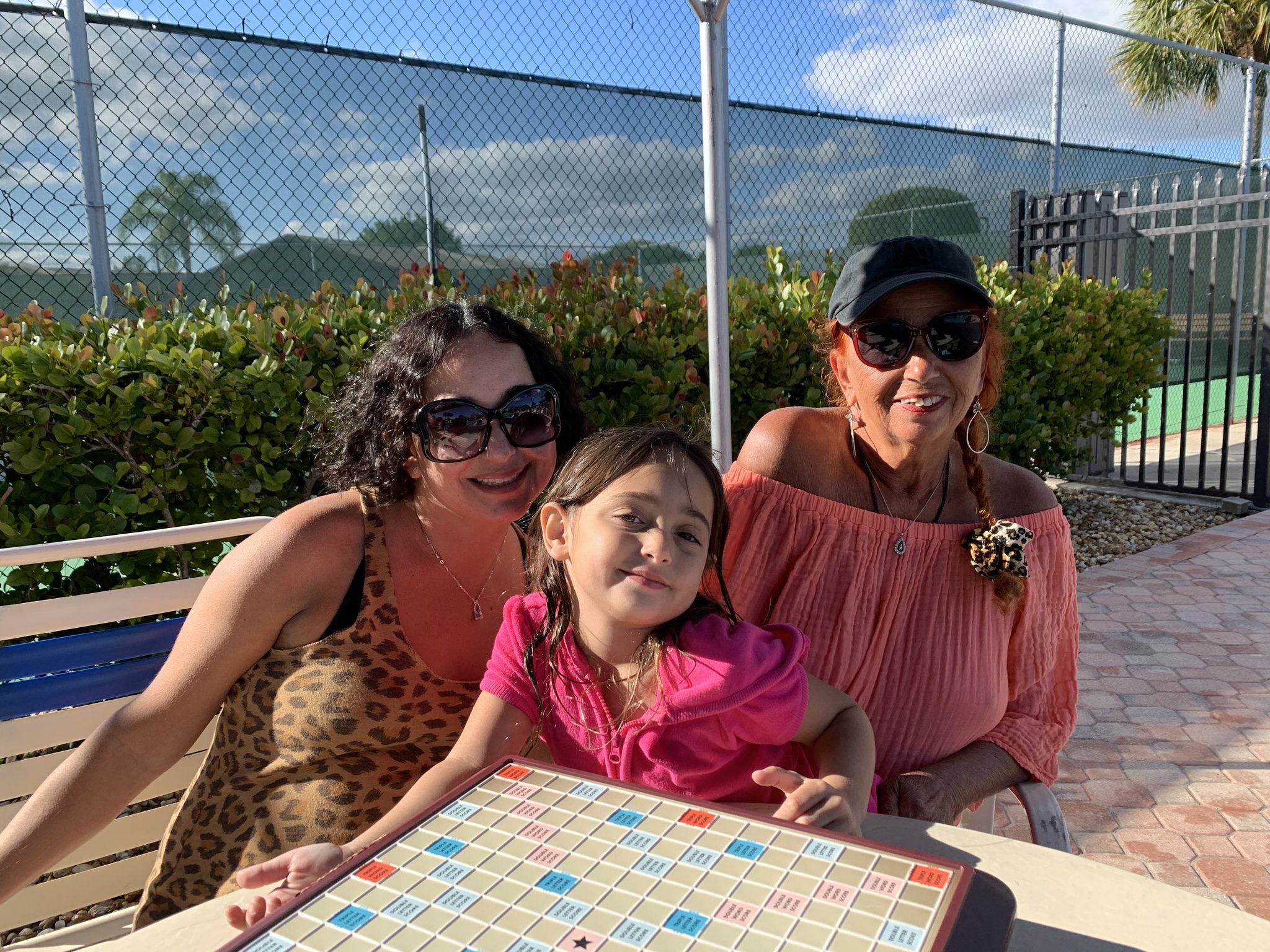 "I started mostly on my own, with not much interest from my family, but my mum worked really hard to try to understand it and help me. She ended up making her famous chocolate cake recipe vegan just for me!" —_katnip_17_, via Instagram
"My mom does something very simple: She never says anything negative about my choosing not to partake in the meat/dairy/egg selections at family gatherings. She just accepts me for who I am and what I believe in." —Joannah Smith Petroski, via Facebook
"[My mom] became vegan a year after I did (she was 61, I was 22) and is now more intense than me!" —mlm_unicorn_queen, via Instagram
"When I decided to switch to a plant-based diet, my mom made sure to take me to health food stores so I could get the food I needed, and she would wait patiently for me to read all the labels. She provided me with vegan cookbooks, made me special vegan meals, and took me out to vegan restaurants." —kathryncberlin, via Instagram
"My mom has been quietly observant of the things that I've been making and eating, so that when I come [for a visit], she has them ready for me. She doesn't make a big deal out of it even though she doesn't see eye to eye with me." —berryfeliz, via Instagram
"My mom learns how to say all the weird new food names, like keen-wha and ah-sigh-ee." —ar_doubleu, via Instagram
"My mother was an avid organic gardener before 'organic' was even in our vernacular. She taught me how to cook and preserve whole foods. She lived into her 90s." —Laura Miller, via Facebook
"My mom passed away in 2017. She battled ovarian cancer for three years. I watched her suffer through chemo, and nothing worked. When she passed it rocked my world because she was my best friend. Nine months later my dad passed from a heart attack. … I went through some depression and grieved over a year. After seeing them both suffer in their health and not making good choices, I decided to make a change in my health and lifestyle. At 42 years old, I started walking and eating mainly vegetables and fruit. I've lost over 40 pounds and I just finished my first-ever 5k." —Tonya Chandler Garrison (pictured, with mom)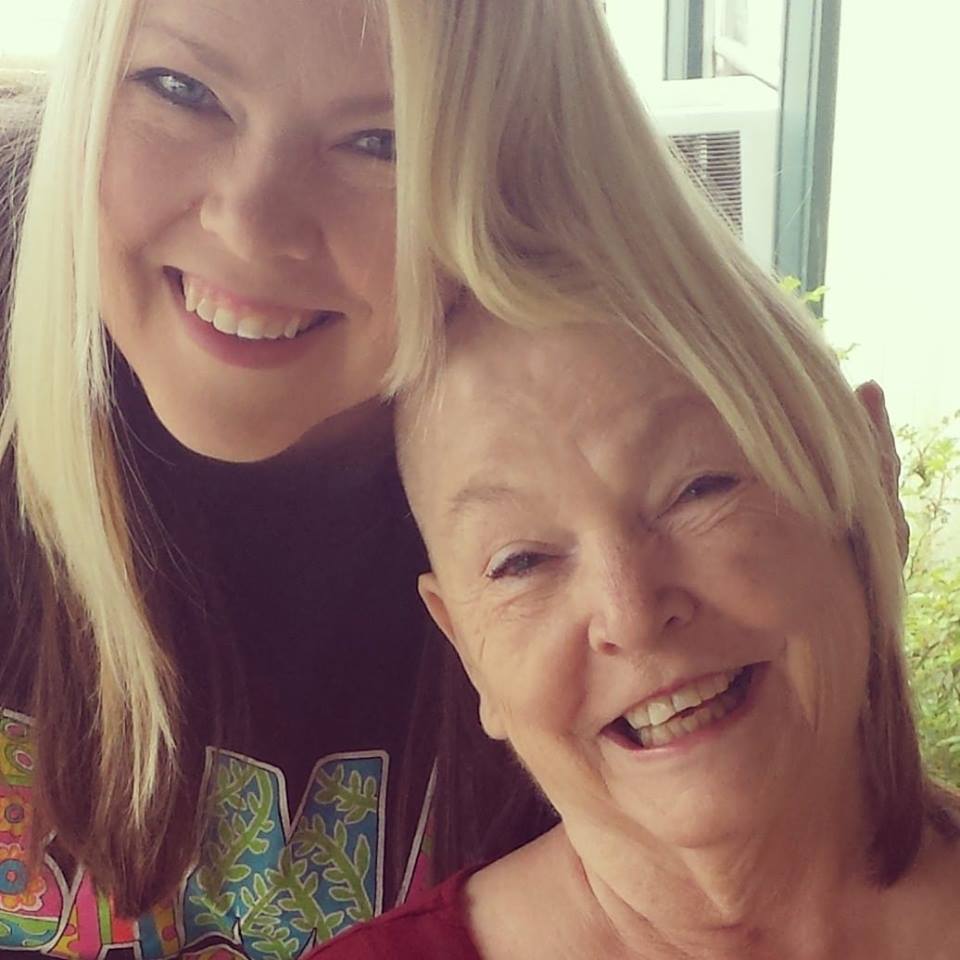 "I went vegetarian at 19 years old, and my mom was completely supportive. Now, at 27, I've been trying to transition to vegan and whole-food, plant-based, and she's super supportive of that as well. She's interested in learning about it and discussing it, and she always provides me with meat-free meals during holidays and get-togethers." —Desiree Marie Kling, via Facebook
"My mom became raw-vegan and it shows! She works out like a beast, has so much energy, and looks amazing. The bar is set high and I know it's attainable because of her." —Debbie Estwick, via Facebook
"My mom always looks ahead at a restaurant menu to make sure there is something I'll love." —jamiesgotachicken, via Instagram
"My mom inspired me to go plant-based. Twenty-eight years ago she was diagnosed with breast cancer and chose to help heal it with a macrobiotic plant-based diet. I learned how to prepare the food in order to support her and in the process discovered how much better I felt. She's almost 80 years young and has been cancer-free for 25 years!" —Vicki Hill Drobnis, via Facebook
Ready to get started? Check out Forks Meal Planner, FOK's easy weekly meal-planning tool to keep you on a healthy plant-based path.