One in 4 adults worldwide are at risk of cardiovascular incidents due to an often-missed liver disorder, according to a new scientific statement from the American Heart Association. The statement, published April 14 in the AHA's peer-reviewed journal Arteriosclerosis, Thrombosis, and Vascular Biology, estimates that 25% of adults are living with nonalcoholic fatty liver disease, which frequently goes undiagnosed. 
What Is Nonalcoholic Fatty Liver Disease?
NAFLD is characterized by excessive fat deposits in the liver that can lead to scarring or inflammation. Consuming large amounts of alcohol can lead to a similar liver dysfunction, which is why nonalcoholic fatty liver disease is distinguished as the branch of the condition that progresses without alcohol as the underlying cause.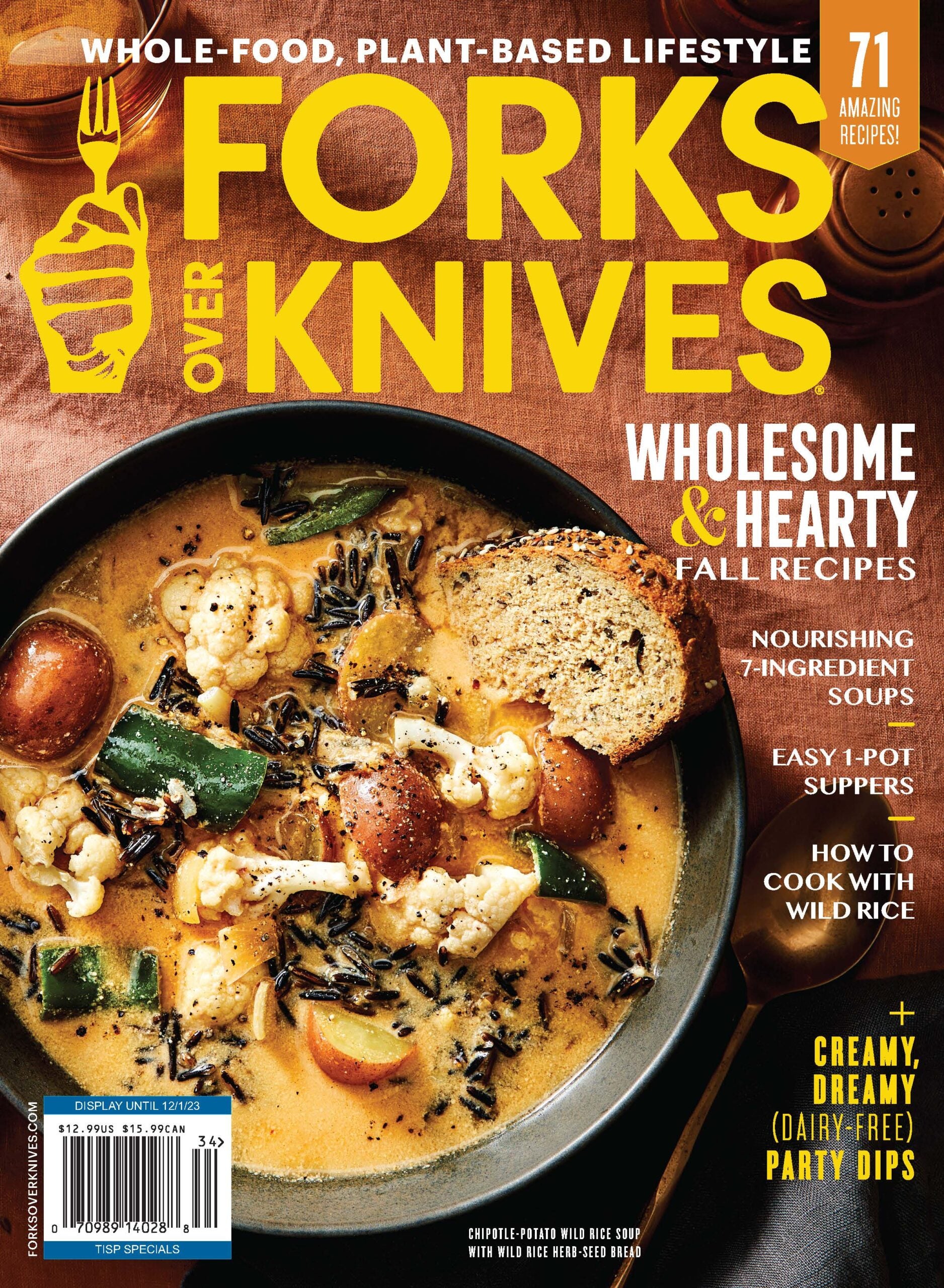 The Fall 2023
Magazine Is Here!
Our gorgeous "bookazine" features expert tips, inspiration, & comforting recipes for fall.
The Heart Disease Link
NAFLD is closely linked to heart disease, the leading cause of death in the United States. Common risk factors for NAFLD include metabolic syndrome, Type 2 diabetes, and obesity—all of which are tied to the development of heart disease. However, a person who has all the risk factors is more likely to experience cardiovascular issues if they also have NAFLD. Apart from heart disease, medical experts warn of other severe effects this insidious disorder can have on your health.
"NAFLD can progress to serious liver damage, including cirrhosis and liver cancer," explains Josh Cullimore, MD, MPH, the director of preventive medicine for the Physicians Committee for Responsible Medicine.
The statement authors found that NAFLD is also twice as prevalent among men as it is among women, even though accurate rates are difficult to approximate given the current challenges in diagnosing the disorder. Because NAFLD doesn't cause symptoms for most people at first, it's typically not diagnosed until the advanced stages where irreversible liver damage may have already occurred. Routine blood tests typically aren't sensitive enough to pick up NAFLD in the early stages, which is why the AHA is now calling on physicians to use noninvasive liver ultrasounds more often. 
Lifestyle Changes Can Reverse NAFLD
The good news? Healthy lifestyle practices can not only prevent NAFLD but also significantly reduce fatty deposits in the liver. The AHA recommends getting regular exercise, maintaining a healthy body weight, and eating a low-fat plant-based diet. They also note that losing 5% to 10% of total body weight can effectively reverse NAFLD in many patients. 
"Animal products and ultra-processed foods are high in fat, which causes damage to the liver," says Cullimore. "NAFLD is reversible by eating a healthy diet rich in vegetables, fruits, legumes and whole grains and cutting out foods high in fat, such as animal products and oils." 
Whole-food, plant-based eating patterns have also been shown to significantly reduce the risk of related conditions, such as diabetes and heart disease. 
To learn more about a whole-food, plant-based diet, visit our Plant-Based Primer. For meal-planning support, check out Forks Meal Planner, FOK's easy weekly meal-planning tool to keep you on a healthy plant-based path.