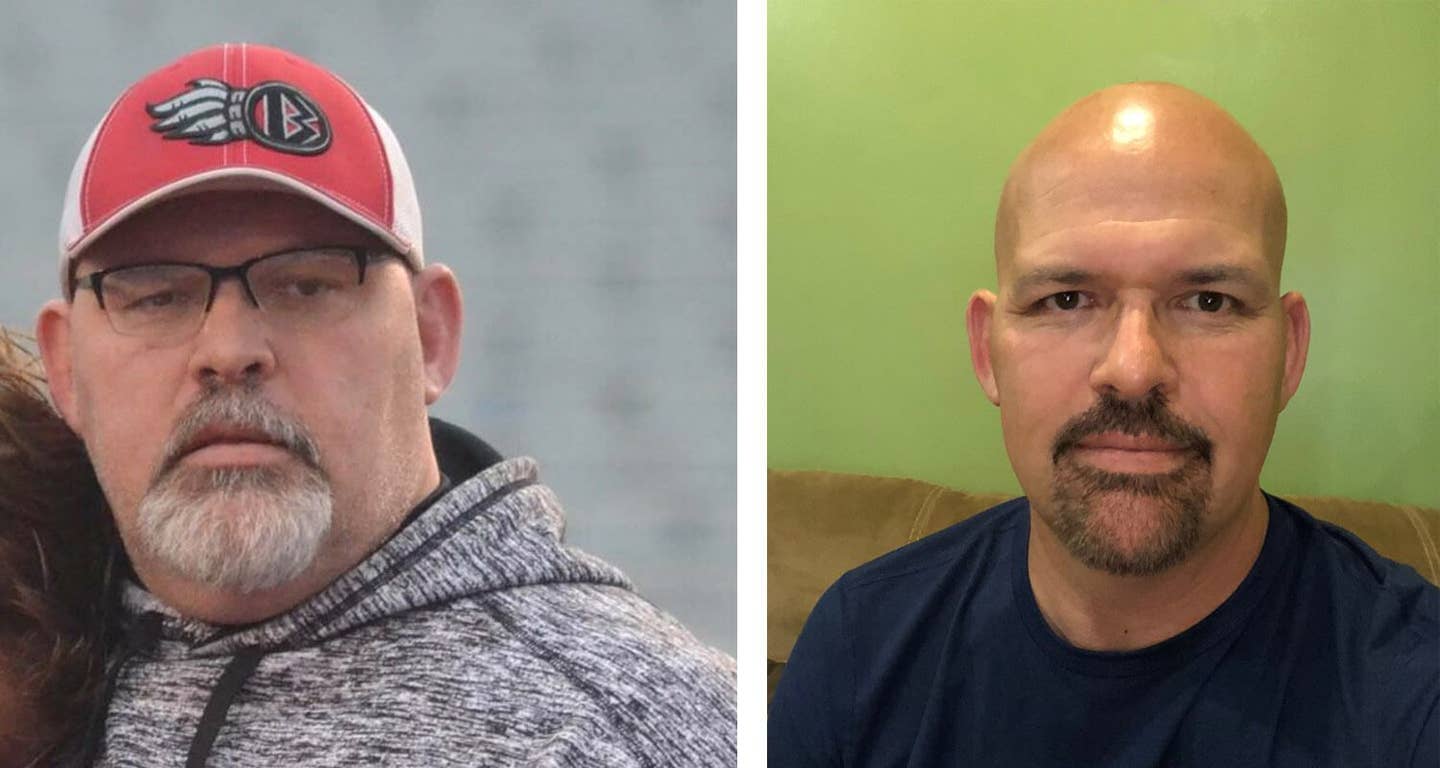 I Lost 64 Pounds in 7 Months on a Plant-Based Diet
Last November, because of a change to my insurance, I had my first appointment with a new physician. I went into the appointment wanting to get myself off my blood pressure and cholesterol medication. When I asked the doctor about it, she said to lose 50 pounds and then we'd talk. At the time, I weighed 298 pounds, which was the heaviest I'd ever been in my life. I asked the doctor what she would recommend in order to lose 50 pounds other than the obvious. She said, "You don't want to hear this, but convert to a whole food, plant-based diet."
I said OK and went straight home and told my wife about it. My wife said that if I was changing my diet, she would join me. That weekend, we did some research and cleaned out our refrigerator. We bought a boatload of veggies, fruit, potatoes, beans, and grains and started our diet on Monday, December 6, 2017.
Before I made this change, I was the kind of guy who loved meat and potatoes, chicken wings, ribs, and bacon and eggs—and I put cheese on just about everything. I had prediabetes, high blood pressure, and high cholesterol, and I was very out of shape. I also drank a lot of beer, Captain Morgan, and Pepsi. In fact, I drank two 20-ounce bottles of soda every day. I coach high school football and travel a lot for work, so my lunches were always some kind of fast food. But I made the diet switch because my doctor suggested it, and I am so grateful to her!
Flipping the Switch
We quit our old diet cold turkey. Cheese was extremely difficult to give up. For a while, we tried non-dairy cheese, even though we knew it had oil in it. But we couldn't get used to the taste so finally we just gave up cheese completely. I was surprised at how fast the weight came off just by changing what I ate. I have already lost 64 pounds, and I have so much more energy. My joint and hip pain pretty much disappeared after the first couple of weeks, and my constant heartburn went away completely.
It felt like I lost inches faster than pounds and I also noticed my skin looked better. I lost 4 inches in my waist and have gone from wearing 2XL or 3XL in shirts down to a L/XL. I haven't started exercising yet, but I plan to because after losing so much weight, I want to tone up the flab.
These days, I enjoy eating veggies sautéed with liquid aminos, beans, quinoa, potatoes, lentils, zoodles, and veggie pasta. Even though I have not pushed my lifestyle on anyone, friends who have seen my social media posts have inquired about how I lost weight. I think about six of my social media friends have made the switch or are slowly transitioning to a whole-food, plant-based diet. I love sharing my story with people and am so happy when they inquire about what a WFPB lifestyle without oil is like and when they say they seriously want to give it a shot.
This has been a game changer for me and my wife, who is also delighted by her own results. So far, she has lost 30 pounds. We are getting healthier every day!
Has a whole-food, plant-based diet impacted your life?
We would love to hear about it!
SHARE YOUR STORY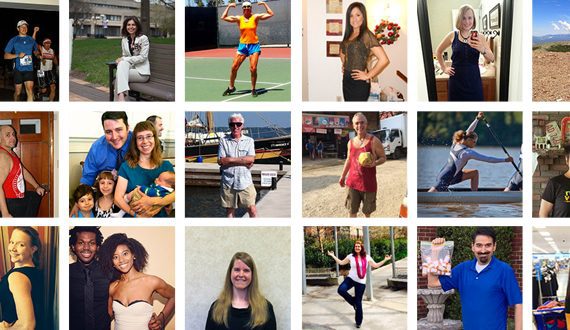 Free Download
Free 5-day meal plan!
Get a taste for healthy, fuss-free meal planning with this free five-day meal plan from Forks Meal Planner!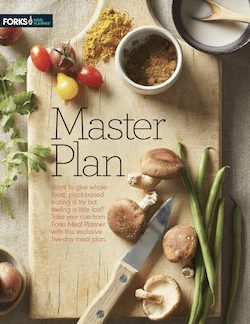 Join our mailing list
Get free recipes and the latest info on living a happy, healthy plant-based lifestyle.