Six years ago, my doctor discovered that I had a blockage in one of my carotid arteries. That night, at age 67, I started on a vegetarian diet. After the blockage was measured and found to be significant, I read The China Study and other books about plant-based eating. Gradually, my way of eating became pretty much vegan, and I have never looked back … except to wonder how I could have been crazy enough to eat all that meat and dairy!
My weight went from 153 pounds down to 119, and my dress size went from a 14 to an 8. I look and feel better and have more energy than I have in years, and it's reversing arterial plaque!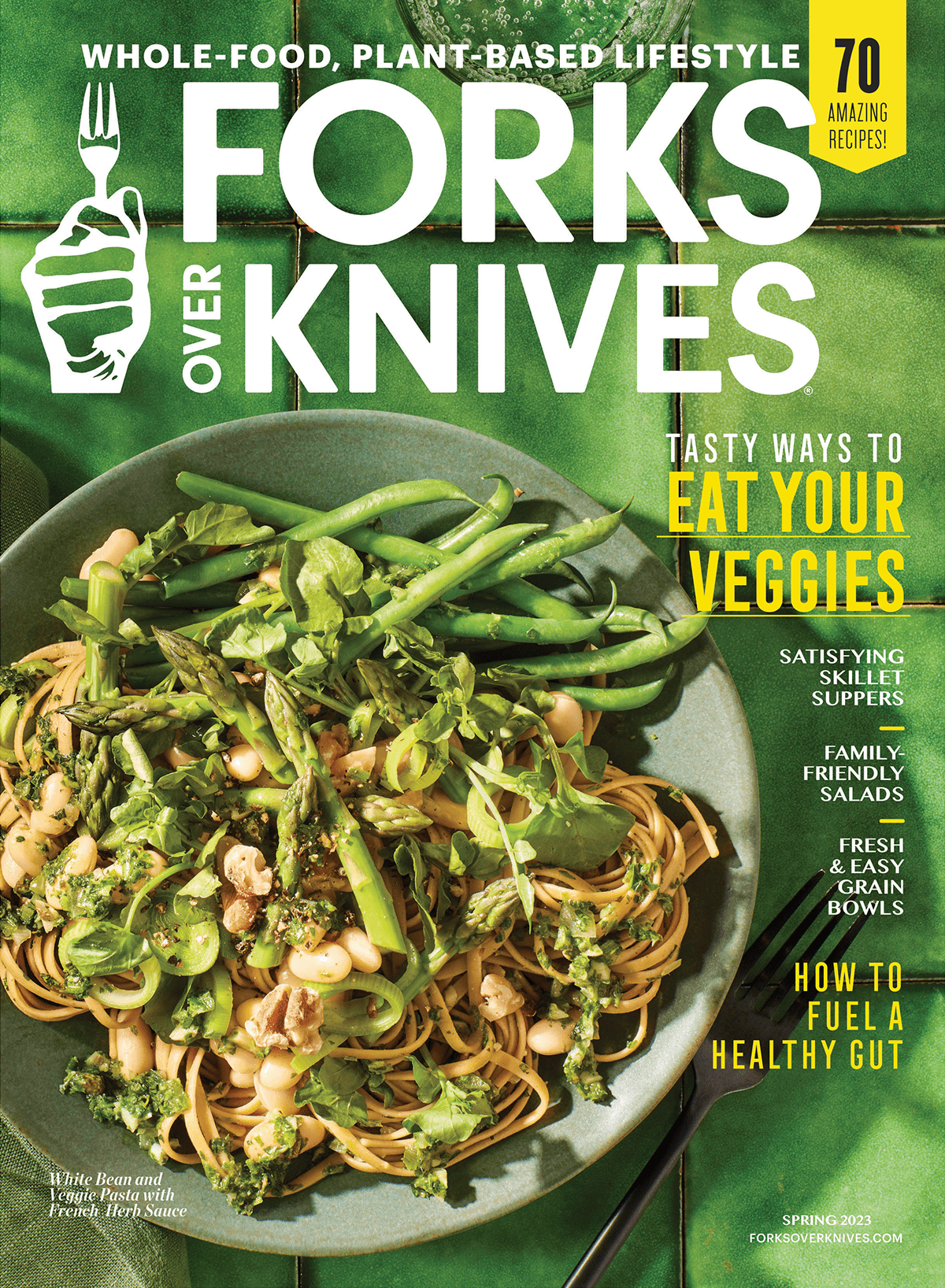 The Spring 2023 Issue
is here!
Our gorgeous "bookazine" features expert tips, inspiration, and 70 fresh and delicious recipes for Spring.
I continue to read books about the plant-based lifestyle, and I have acquired a whole new set of cookbooks and a new love of vegan menu planning and meal preparation!