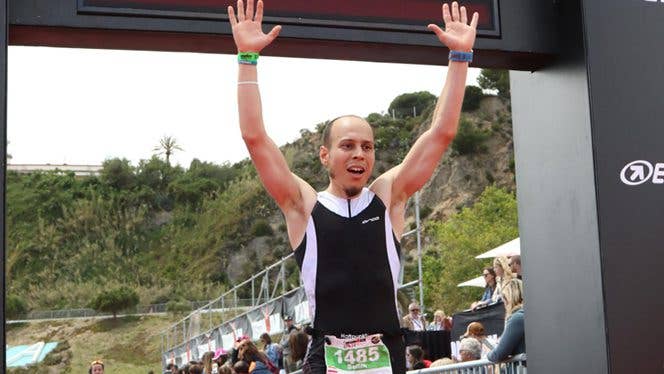 From Bedridden with Back Pain to Running Marathons
In 2017 I was diagnosed with ankylosing spondylitis, a type of arthritis concentrated in the spine. For months I had been experiencing a lot of night sweating, along with intense back pain that started in the neck and went all the way down the spine to my sacroiliac joints. My inflammation markers were unusually high. My skin was pale and yellowish, and I didn't have much energy. I had muscle knots all through my backside.
Often I couldn't get out of bed in the morning for hours because of severe stiffness. On some days, running was impossible and even walking was painful. There were times when I was afraid I'd be run over while trying to make it across the street, as the light would change before I could make it to the other side. I was on non-steroidal anti-inflammatory drugs and a lot of different pain medications, but nothing seemed to really be helping.
I decided in June of that year to modify my diet and see if that impacted my symptoms. I knew that a whole-food, plant-based diet was purported to help with a host of chronic conditions. I had been vegan since 2013 but ate a lot of processed foods. I began eliminating those processed foods from my diet and loading up on fruits, veggies, and whole grains.
It was difficult at first: I needed to learn new ways to cook with spices and herbs, and how to appreciate the taste of whole fruits and vegetables. Sometimes I caved and ate vegan foods with oil and added sugars, but whenever I did, I found that I got night sweats or had other symptoms. So rather than give in to those cravings, I gradually learned to re-create those dishes at home, more healthfully.
Plant-Based and Pain-Free
Today I am medication-free and thriving as a plant-based athlete. Over the past three years, thanks to a plant-based diet and some personalized, science-based optimizations from my health coach, I completed a few marathons, one ultramarathon, and an Ironman 70.3.
My aim now is to help people struggling with autoimmune diseases by promoting a healthier lifestyle, creating conversations about food choices, encouraging more physical activity, and discussing techniques for stress management techniques, fasting, and cold therapy.
Over the course of this health and nutrition journey, I have become increasingly in tune with my body and aware of the impact I make on this planet. I can't think of a more important mission than advocating a whole-food, plant-based diet. What we eat can have a transformative effect on our health, our environment, and the lives of future generations.
Ready to get started? Check out Forks Meal Planner, FOK's easy weekly meal-planning tool to keep you on a healthy plant-based path. To learn more about a whole-food, plant-based diet, visit our Plant-Based Primer.
tags:
Has a whole-food, plant-based diet impacted your life?
We would love to hear about it!
SHARE YOUR STORY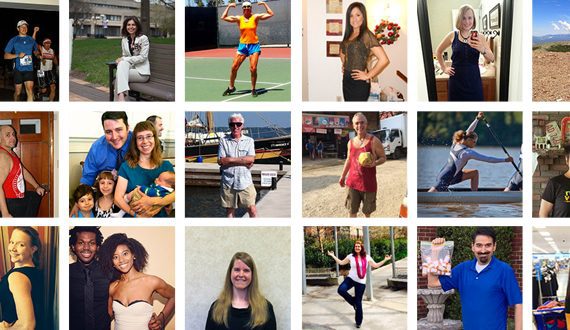 Free Download
Free 5-day meal plan!
Get a taste for healthy, fuss-free meal planning with this free five-day meal plan from Forks Meal Planner!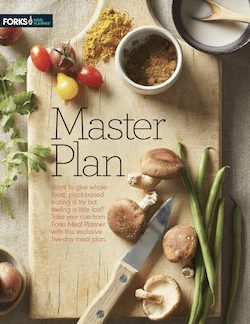 Join our mailing list
Get free recipes and the latest info on living a happy, healthy plant-based lifestyle.