Prep-time: /

Ready In:

Serves 4-5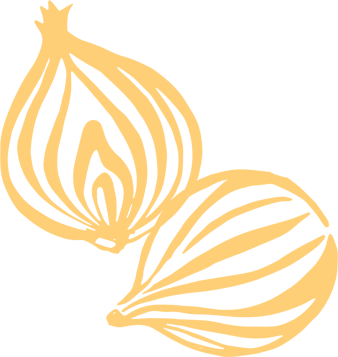 Ingredients
1-2 tablespoon(s) water

1½ - 1¾ cups chopped onions (one large onion)

1½ cups combination of chopped red peppers and green peppers

1¼ teaspoon sea salt

freshly ground black pepper to taste (generous is good)

2 teaspoons cumin seeds

2 teaspoons dried oregano leaves

¼ teaspoon allspice (rounded)

¼ teaspoon (or less/more, to taste) red pepper flakes

4 medium-large cloves garlic, minced or grated

4½ - 5 cups black beans (reserve 1 cup; drain and rinse if using canned - about three 14 or 15 ounce cans)

3 cups water

2 tablespoons tomato paste

1 tablespoon balsamic vinegar

2 tablespoons freshly squeezed lime juice

½ - 1 teaspoon pure maple syrup

1 bay leaf

1½ cups cubed (in small chunks, about ½") yellow sweet potato (or can substitute white potato)

Chopped cilantro for serving

Extra lime wedges for serving

Chopped avocado tossed with lemon juice and dash of salt, for serving
Instructions
In a large pot over medium-high heat, add water, onions, red and green peppers, salt and pepper, cumin seeds, oregano, allspice, and red pepper flakes. Let cook for 5-7 minutes until onions and peppers start to soften.

Add garlic. Cover, reduce heat to medium, and let cook another few minutes to soften garlic - if sticking/burning, add another splash of water.

After a few minutes of cooking, add 3½ cups beans (reserving one cup of beans), water, tomato paste, vinegar, lime juice, and maple syrup (start with ½ teaspoon).

Using an immersion blender, puree soup until fairly smooth.

Increase heat to bring to boil, add bay leaf and diced sweet potatoes, then once at boil reduce and let simmer for 20-30 minutes.

Add remaining cup of black beans and extra maple syrup if desired (taste test). Stir through, let simmer for another few minutes, then serve, topping with cilantro if desired and with lime wedges. Also delicious to top soup with some chopped seasoned avocado or a simple guacamole.

Sweet Potato Tip: Sometimes I have leftover sweet potato home fries that have been seasoned with just sea salt. If so, I take a recipe and chopping shortcut and simply add these to my soup during the last 5-10 minutes of cooking, just to heat through.