Prep-time: /

Ready In:

Makes 20 sticks
Loaded with a shockingly mozzarella-like potato cheese, these crispy-on-the-outside, melty-on-the-inside vegan cheese sticks require a little planning ahead, but they are well worth the effort.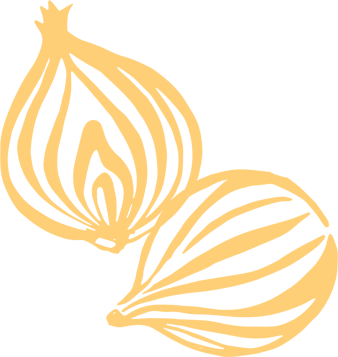 Ingredients
1 lb. Yukon gold potatoes, peeled and cut into 1-inch cubes

1¼ cups unsweetened plant milk, such as almond, soy, cashew, or rice; divided

¼ teaspoon agar powder

3 tablespoons nutritional yeast, divided

1½ teaspoon white wine vinegar

1 teaspoon lemon juice

½ of a small garlic clove, minced

½ teaspoon sea salt, divided

¼ teaspoon freshly ground black pepper, divided

3 tablespoons arrowroot powder

¾ cup whole grain bread crumbs

1 tablespoon ground flaxseeds

1 teaspoon Italian seasoning

¼ teaspoon paprika

1 cup oil-free marinara sauce
Instructions
Place potatoes in a steamer basket in a large saucepan. Add water to saucepan to just below basket. Bring to boiling. Steam, covered, about 15 minutes or until tender.

In a small saucepan combine ¾ cup of the milk and the agar powder; mix well. Bring to boiling; reduce heat. Simmer 10 minutes, stirring frequently. Remove from heat; cool 5 to 10 minutes.

Transfer potatoes to a food processor. Add the milk mixture, 1 Tbsp. of the nutritional yeast, the vinegar, lemon juice, garlic, ¼ tsp. of the salt, and ⅛ tsp. of the pepper. Cover and process until very creamy.

Line a small freezer-safe tray or dish with parchment paper. Spread the potato cheese in prepared tray to no more than ½ inch thick; let cool. Cover tray in plastic wrap; freeze overnight.

Preheat oven to 400°F. Line a baking sheet with parchment paper. In a shallow bowl whisk together the arrowroot powder and the remaining ½ cup milk until there are no lumps.

In another bowl whisk together the bread crumbs, the remaining 2 Tbsp. nutritional yeast, the flaxseeds, Italian seasoning, paprika, the remaining ¼ tsp. salt, and the remaining ⅛ tsp. pepper. Place one-fourth of the mixture in a shallow bowl.

Remove cheese from freezer; let stand on the counter a few minutes or until the parchment releases easily from the tray. Invert the cheese onto a cutting board and remove the parchment. Cut cheese into 2× ½-inch sticks.

Dip frozen cheese sticks in milk mixture, then roll in bread crumb mixture to coat. Place on the prepared baking sheet. Repeat dipping and rolling each stick a second time, starting with the sticks that were coated first and adding reserved bread crumb mixture as crumbs get soggy. Arrange sticks at least 1 inch apart on baking sheet.

Bake 20 to 22 minutes or until the cheese starts to peek out from the sticks. Don't bake too long or the sticks will melt. Serve hot with marinara sauce for dipping.