Prep-time: /

Ready In:

Makes 6 cups
Incredibly easy to cook, Israeli couscous does a great job of absorbing the flavors of the herbs and spices in this vegan salad recipe. Like traditional couscous, Israeli couscous is tiny nuggets of semolina pasta, but the nuggets run a bit larger in the Israeli version. Mixed with fresh kale, colorful veggies, herbs, and spices, it makes a delicious pasta salad that will keep well in the refrigerator for up to three days. Add some cooked chickpeas to make it a heartier meal.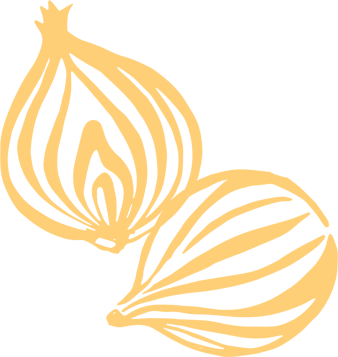 Ingredients
½ bunch kale, thick stems removed, leaves chopped fine (about 2 cups)

3 tablespoons fresh lime juice (from 1½ limes)

1 cup Vegetable Stock or no-oil, low-sodium store-bought vegetable stock

½ small onion, finely chopped (about ½ cup)

2 small garlic cloves, minced (about 1 teaspoon)

½ teaspoon curry powder

¼ teaspoon ground cumin

¼ teaspoon sweet or mild paprika

1 cup whole wheat Israeli couscous

½ medium tomato, cored and cut into ¼-inch pieces (about ½ cup)

½ red or orange bell pepper, cored, seeded, and cut into ¼-inch pieces (about ½ cup)

¼ medium cucumber, cut into ¼-inch pieces (about ½ cup)

4 scallions, white and green parts thinly sliced (about 1 cup)

¼ cup finely chopped fresh parsley

3 tablespoons finely chopped fresh basil

2 tablespoons raisins or currants

2 tablespoons toasted pine nuts

sea salt and freshly ground black pepper
Instructions
In a medium bowl, place the kale and lime juice. Mix well so the leaves are well coated. Set aside.

In a large saucepan, place the Vegetable Stock, onion, garlic, curry powder, cumin, and paprika. Bring to a boil over medium heat, and add the couscous. Cook over medium heat, uncovered, until the liquid has been absorbed and the couscous is al dente, 5 to 10 minutes. Add 1 to 2 tablespoons water toward the end of cooking if the liquid is absorbed and the couscous starts to stick to the pan. Transfer to a large bowl and let cool.

Add the reserved kale to the bowl with the couscous along with the tomato, bell pepper, cucumber, scallions, parsley, basil, raisins, pine nuts, and salt and pepper to taste. Mix well and adjust the seasoning. Chill in the refrigerator until ready to serve.