Prep-time: /

Ready In:

Serves 6
Cannelloni are round pasta tubes. In this recipe, I substitute rolled eggplant for the pasta. Select eggplants that are heavy for their size. They should have shiny, firm skins without any soft or brown spots.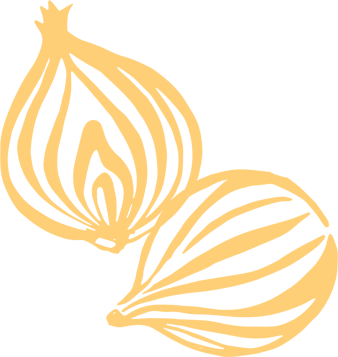 Ingredients
Filling
6 medium russet potatoes, peeled and cut in half widthwise

Kernels sliced from 6 ears fresh corn, or 6 cups thawed frozen or drained canned corn

½ cup vegetable broth

½ cup unsweetened soymilk

½ teaspoon granulated garlic

1 tablespoon blanched fresh tarragon, chopped, or 1 teaspoon dried
Cannelloni
2 large eggplants, peeled and cut lengthwise into 1/8-inch-thick slices

½ cup vegetable broth

½ teaspoon granulated onion

4 cups Bravo Tomato Sauce
Topping
½ cup sliced red onion

1 teaspoon chopped garlic

1 pound fresh spinach
Instructions
Preheat the oven to 350º F.

To make the filling, steam the potatoes until fork-tender, about 35 minutes. Transfer to a large bowl. Put half of the corn and  the broth, soy milk, granulated garlic, and granulated onion in a blender and process on high speed until smooth. Spoon into the bowl with the potatoes. Add the remaining corn and the tarragon and whisk gently. (Whisking gently, rather than whipping, prevents the potatoes from getting gummy.)

To make the cannelloni, line a rimmed baking sheet with parchment paper and arrange the eggplant on it in a single layer. Brush with the broth and sprinkle with the granulated onion. Bake for 5 minutes, then turn over and bake for 3 minutes longer. Let cool. When cool enough to handle, lay on a flat surface. Spoon one-sixth of the filling on the end of one slice and roll-up. Assemble 5 more rolls in the same fashion (to make 6 rolls in all). Put the rolls in a 13 x 9-inch baking dish, pour the tomato sauce over them, and bake uncovered for 15 minutes.

To make the topping, put the onion and garlic in a medium dry saucepan over medium heat and cook, stirring constantly, for 2 minutes. Add the spinach and cook, stirring occasionally, until wilted and tender, 3 to 5 minutes.

Arrange the spinach on top of the cannelloni. Serve hot or warm.