Prep-time: /

Ready In:

Makes 8 rolls
These tasty vegan cabbage rolls are stuffed with spiced and diced potatoes, lemony couscous, and finely chopped kale; drizzled with a tomato-based sauce; and sprinkled with pine nuts. With its delicate ruffled leaves and relatively subtle flavor, savoy cabbage is a good one to try if you're a bit cabbage-shy.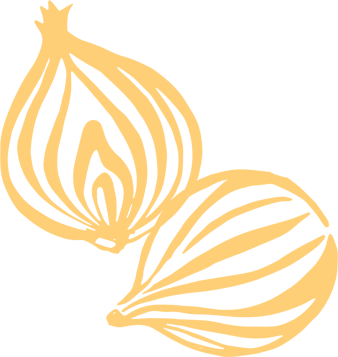 Ingredients
1 head savoy cabbage

2 cups finely chopped russet potatoes

2 large onions, thinly sliced (2 cups)

6 cloves garlic, minced

1½ teaspoon Ras el hanout or other Middle Eastern spice blend, such as baharat

1 cup dried whole wheat couscous

1 cup finely chopped fresh kale

1 tablespoon lemon juice

Sea salt and freshly ground black pepper, to taste

2¼ cups tomato sauce

1 tablespoon garlic powder

4 teaspoon finely chopped fresh parsley, plus more for garnish

¼ teaspoon freshly ground black pepper

1 tablespoon chopped pine nuts
Instructions
In a large pot bring 2 qt. water to boiling. Remove outer leaves from cabbage head. Rinse cabbage head and place in boiling water. Boil 10 to 15 minutes or until cabbage is light green. Place cabbage in a colander and rinse under cold water to stop cooking. Drain well.

Slice cabbage in half lengthwise. Cut out core from halves. Separate and spread out leaves on a towel-lined baking sheet to dry.

For filling, heat a large skillet over medium until a few drops of water sizzle when sprinkled on pan. Add potatoes, onions, garlic, and spice blend; reduce heat to medium-low. Cook and stir 10 to 15 minutes or until potatoes are tender, adding water, 1 to 2 Tbsp. at a time, as needed to prevent sticking. Add couscous, kale, and lemon juice to skillet; season with salt and pepper and stir well.

Preheat oven to 350°F. To assemble cabbage rolls, create an assembly station with cutting board, cabbage leaves, filling, and a 2-qt. rectangular baking dish. Stack two cabbage leaves on cutting board, overlapping to create a 5-inch circle. Place ⅓ cup filling in the center. Fold sides of leaves over filling; roll up like a burrito. Place roll, seam side down, in baking dish. Repeat to make eight rolls. Cover baking dish with foil. Bake 20 minutes.

Meanwhile, for sauce, in a medium saucepan combine tomato sauce, garlic powder, parsley, the ¼ tsp. pepper, and 1 cup water. Bring to boiling; reduce heat. Simmer, uncovered, 10 minutes.

Remove foil from baking dish. Pour half of the sauce over cabbage rolls. Bake, uncovered, 10 to 15 minutes more or until sauce gets dry on top. Let stand on a wire rack 5 minutes. Sprinkle with pine nuts and additional parsley. Serve remaining sauce on the side.