Prep-time: /

Ready In:

Makes 4 stuffed onions
Never eaten a whole onion before? You're missing out. While it might sound a little strange at first, baking onions mellows out their acidity and leaves you with a plump, sweet vessel that's perfect for stuffing with a hearty filling. These baked onions are packed full of a savory lentil mixture seasoned with herbes de Provence and tangy red wine vinegar. The recipe makes more stuffing than can fit in the onions, so you'll serve the roasted bulbs on a bed of the remaining lentils and drizzle everything with a parsley-infused Dijon mustard dressing. Baby greens add extra freshness to this fancy main dish to ensure that each forkful is packed with nutrient-dense ingredients that will nourish you from the inside out.
For more creative onion recipes, check out these tasty ideas: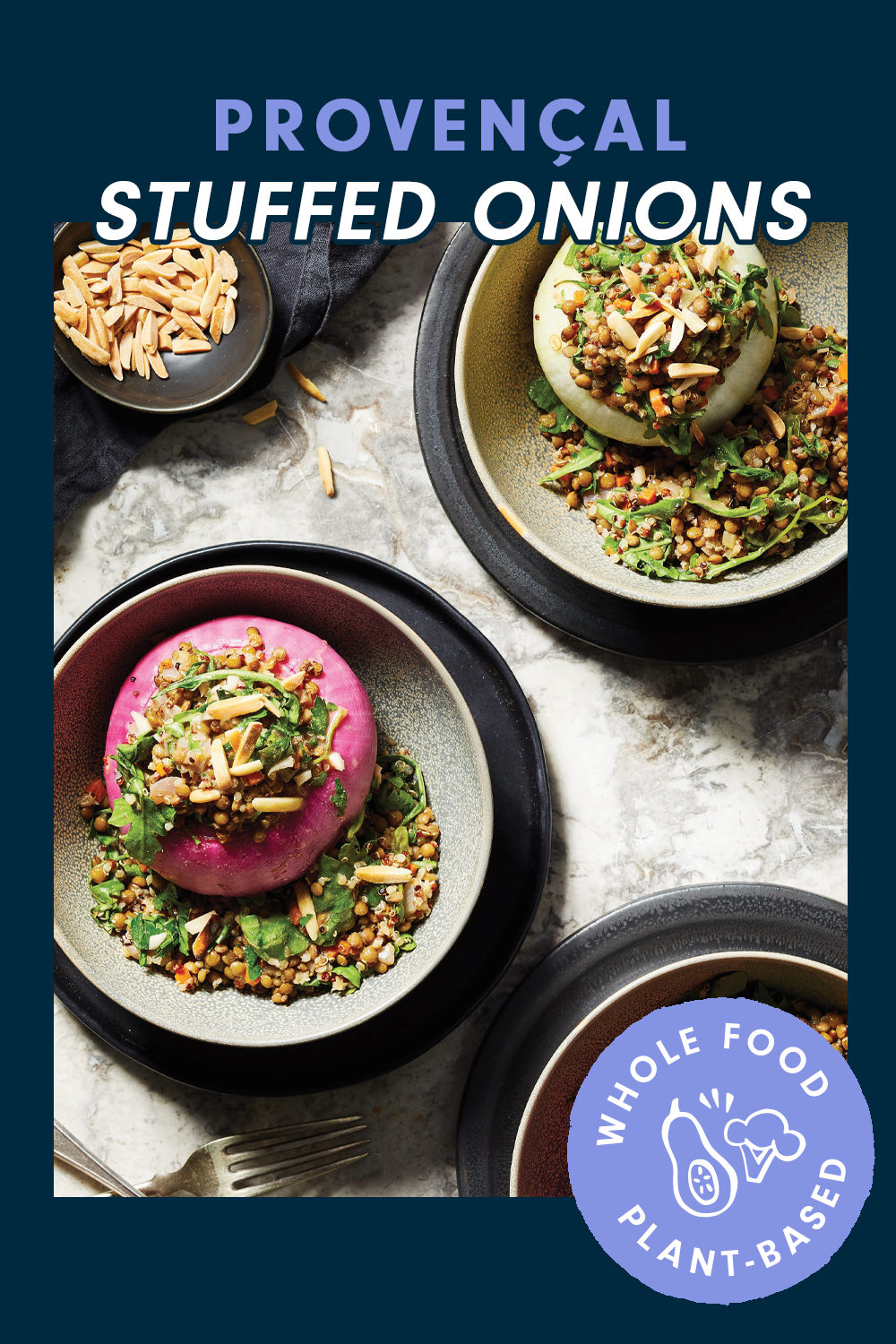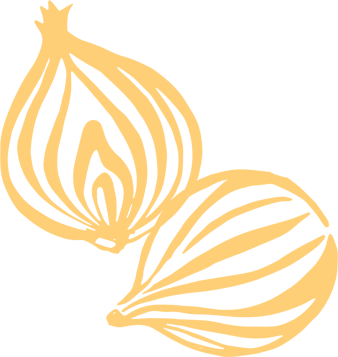 Ingredients
4 large sweet and/or red onions, peeled (3½ lb. total)

¼ cup finely chopped carrot

¼ cup finely chopped celery

5 cloves garlic, minced

2½ cups low-sodium vegetable broth

1 cup dry French green lentils

1 teaspoon herbes de Provence, crushed

½ cup + 2 teaspoons red wine vinegar

¼ teaspoon sea salt

¼ teaspoon freshly ground black pepper

½ cup chopped fresh flat-leaf parsley

2 tablespoons Dijon mustard

1 tablespoon pure maple syrup

2 cups hot cooked tricolor quinoa

2 cups fresh baby spinach or baby kale

4 tablespoons slivered almonds
Instructions
Preheat oven to 375°F. Cut a slice off the top of each onion. Use a melon baller to cut out center of each onion, leaving a ½-inch shell. Chop centers and tops of onions. Set aside 1 cup chopped onions. Reserve the remaining chopped onions for another use. Place hollowed out onions in a 2-quart baking dish. Cover loosely with foil. Bake 35 to 40 minutes or until tender.

Meanwhile, in a saucepan cook the 1 cup chopped onions, the carrot, celery, and 3 minced garlic cloves over medium 5 minutes or until tender, stirring occasionally and adding broth, 1 to 2 tablespoons at a time, as needed to prevent sticking. Add the remaining broth, the lentils, and herbes de Provence. Bring to boiling; reduce heat. Cover and simmer 20 to 25 minutes or until lentils are tender; drain. Stir in 2 teaspoons red wine vinegar and the salt and pepper.

For Dijon Vinaigrette, in a small bowl whisk together parsley, the remaining ½ cup red wine vinegar, the Dijon mustard, maple syrup, and remaining minced garlic.

Stir together lentil mixture, quinoa, and half of the Dijon Vinaigrette. Spoon as much mixture as possible into onion shells. Bake 10 minutes more or until hot. Meanwhile, stir the spinach into the remaining warm lentil-quinoa mixture until slightly wilted.

Serve onions on bed of lentil-quinoa mixture. Drizzle with remaining Dijon Vinaigrette and sprinkle with the slivered almonds.