Prep-time: /

Ready In:

Makes 12 empanadas
Empanadas are wonderful for entertaining because the deliciously flaky turnovers are easy to serve and can be eaten out of hand—no silverware required. These vegan empanadas are stuffed with a spicy mashed potato-chickpea combination and paired with a bright green spinach sauce that can be either drizzled over the empanadas or served in a bowl for dipping. When rolling out the dough, flour both the work surface and the top of the dough pieces to keep the circles from sticking. Be sure the filling has cooled completely before filling the empanadas, as a warm filling can soften the dough and make it sticky.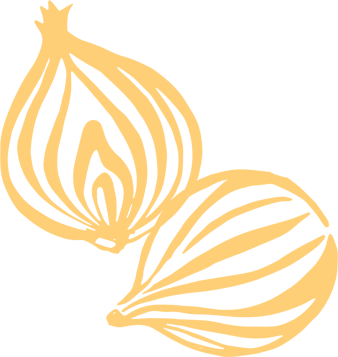 Ingredients
CRUST
1½ cups white whole wheat flour, plus more for kneading

1 tablespoon pure cane sugar

1½ teaspoons active dry yeast

¼ teaspoon sea salt
FILLING
1 pound russet potatoes, peeled and cut into 1-inch pieces

1 cup canned no-salt-added chickpeas, drained, liquid reserved

2 tablespoons finely chopped unsalted peanuts

1 tablespoon fresh lime juice

1½ teaspoons curry powder

¼ teaspoon sea salt

Pinch of cayenne pepper
SAUCE
1 (5-ounce) package fresh baby spinach

¼ cup unsalted vegetable stock, plus more for thinning

1 clove garlic, peeled and halved

Pinch of sea salt
Instructions
To make the crust, combine the flour, sugar, yeast, and salt in a large bowl. Stir in ⅔ cup of warm water (120° to 130°F). Turn dough out onto a lightly floured surface. Knead for 3 minutes, adding up to ¼ cup more flour to make a moderately soft dough that is smooth and elastic. Place dough in a small bowl. Cover with a towel and let rise in a warm place for 30 to 45 minutes or until it has doubled in size.

Meanwhile, to make the filling, place the potatoes in a medium saucepan and add enough water to cover. Bring to a boil over high heat. Reduce heat to medium-low, cover, and simmer for 10 to 12 minutes or just until tender. Drain the potatoes and return them to the saucepan. Coarsely mash the potatoes. Combine the chickpeas and 3 tablespoons of the reserved liquid in a medium bowl. Coarsely mash the chickpeas. Add the mashed chickpeas, peanuts, lime juice, curry powder, salt, and cayenne pepper to the mashed potatoes. Stir just until combined. Cool to room temperature.

Preheat the oven to 400°F. Line a large baking sheet with parchment paper. Punch the dough down. Turn out onto a lightly floured surface. Cover and let rest 10 minutes. Divide the dough into 12 pieces.

Roll each piece of dough into a 5-inch circle. Spoon about ¼ cup of the filling onto half of the circle; spread slightly. Fold the opposite side over the filling; seal edges with a fork. Place on the prepared baking sheet. Prick tops with a fork. Bake 18 minutes or until golden. Remove; cool slightly on a wire rack.

Meanwhile, to make the sauce, bring 3 cups of water to a boil in a large saucepan. Add spinach; cook for 1 minute. Drain the spinach and place it in a blender. Add the stock, garlic, and salt. Blend until smooth, thinning with up to ¼ cup more stock, if necessary. Serve the empanadas with the sauce.