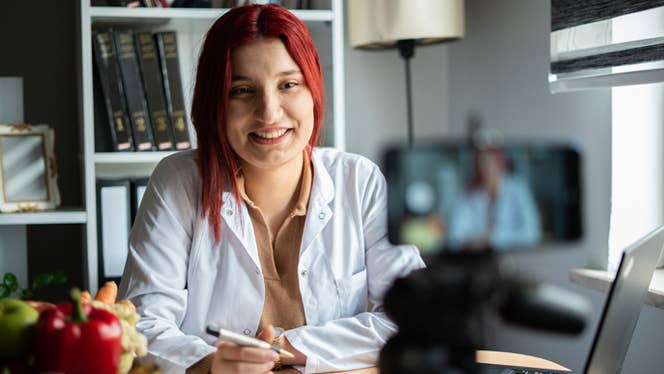 Is Your Doctor Vegan-Friendly? How to Find a Plant-Based Doctor
Transitioning to a whole food plant-based (WFPB) diet is a great way to lower your risk of chronic diseases, boost your energy, and cut down on doctor visits in the long term. But it's not a reason to cut out your doctor altogether. If you've recently switched to a plant-based diet or are considering it, it's a good idea to let your health care team know. "It's important to have a doctor who's willing to work with you, especially if you're on medication or have chronic issues," says Michelle McMacken, MD, executive director of Nutrition and Lifestyle Medicine at NYC Health + Hospitals and assistant professor of medicine at NYU School of Medicine.
Fortunately, more and more physicians are recognizing the health benefits of plant-based nutrition, and a growing number are making it a central part of their practice. If you're apprehensive about broaching the subject with your doctor, read on for some expert tips to make sure you get the support you need—plus a roundup of databases to connect with plant-based health care providers around the country.
Tell Your Doc You're Assuming Responsibility for Your Health
"When physicians hear this, which they rarely do, they get excited and they're more open to a conversation," says Scott Stoll, MD, board-certified specialist in physical medicine and rehabilitation in Bethlehem, Pennsylvania, and co-founder of the Plantrician Project. Make sure you come armed with resources, like a list of documentaries that have inspired you or evidence-based reviews such as the official position paper on plant-based diets from the world's largest organization of nutrition professionals, the Academy of Nutrition and Dietetics.
Avoid Asking Doctors About Their Own Dietary Choices
"Most physicians will think this is taking it too much to the personal level, which could make them feel defensive," McMacken says.
Switch Doctors if You Run into a Brick Wall
If you're encountering skepticism and pushback from a doctor who's not convinced about the benefits of a WFPB diet, move on. "You're in control of your health, and you need to find a physician who respects and honors your choice," Stoll says.
Search Online Plant-Based Doctor Directories
So where should you start looking for a plant-based doctor? For starters, if you're not already involved in the Forks Over Knives Official Plant-Based Community on Facebook (or a local group focused on plant-based eating), the time to join is now. The support you'll get from these groups is tremendous, and you can often ask members who live in your area if they have recommendations.
You can also tap online directories. While many of them allow you to search by your location, you can also find experts who are licensed to practice telehealth medicine in certain states.
Here are four to keep on your radar.
Plantrician Providers
Formerly known as Plant-Based Docs, the Plantrician Project's free search tool lets you search for plant-based health care providers globally. "We want to serve as a bridge between people looking for health care professionals who are passionate about plant-based nutrition and lifestyle medicine," says Stoll, a co-founder of the site. The registry includes not only medical doctors but also a variety of other health experts, including physical therapists, exercise physiologists, and health coaches.
Physicians Committee for Responsible Medicine (PCRM)
The Physicians Committee for Responsible Medicine's Find a Doctor database is an easy way to find help around the world, and you start by answering whether you're looking for a local provider or somebody who offers telehealth services. You'll then be directed to provide more specific information to narrow your search.
Love.Life
Founded in part by co-founder of Whole Foods and plant-based advocate John Mackey, Love.Life is an online-based practice made up exclusively of providers board-certified in lifestyle and functional medicine. It doesn't matter where you live in the United States, as telehealth is the name of the game here, and your search will yield specific practitioners who are licensed in your state. Some even practice internationally.
Kaiser Permanente
This health care organization deserves credit for advocating a plant-based diet for everybody, staff and patients included. In fact, many of its medical centers run a 21-Day Plant-Strong Challenge in which all staff are encouraged to try a WFPB diet during that time. All of this means that you're more likely to find a pro-plant-based doctor at this organization than others. To find Kaiser Permanente physicians near you, browse its doctor directory.
Team Up with a Plant-based Dietitian or Health Coach
Other professionals who can help you optimize your health on a plant-based diet include dietitians and health coaches. "While they're not physicians, they can help educate you about making changes, especially if your doctor isn't familiar with this eating plan," McMacken says. Plantrician Providers database includes such professionals, and the Physicians Committee recently launched its Preferred Dietitian Referral, a database that allows you to search specifically for US-based dietitians who have expertise in plant-based nutrition. You'll find experts who can meet in person as well as those who provide telehealth services.
Share Your Success
Whether you're meeting with a doctor for the first or the 50th time, make sure you share how good you feel on a WFPB diet. "This can be a potentially great opportunity to influence somebody who directly sees your results over time," says Stoll, who adds that he's met many physicians whose interest in plant-based nutrition was sparked by their patients' transformations.
Ready to get started? Check out Forks Meal Planner, FOK's easy weekly meal-planning tool to keep you on a healthy plant-based path.
Free Download
Free 5-day meal plan!
Get a taste for healthy, fuss-free meal planning with this free five-day meal plan from Forks Meal Planner!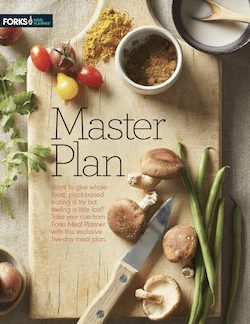 About the Author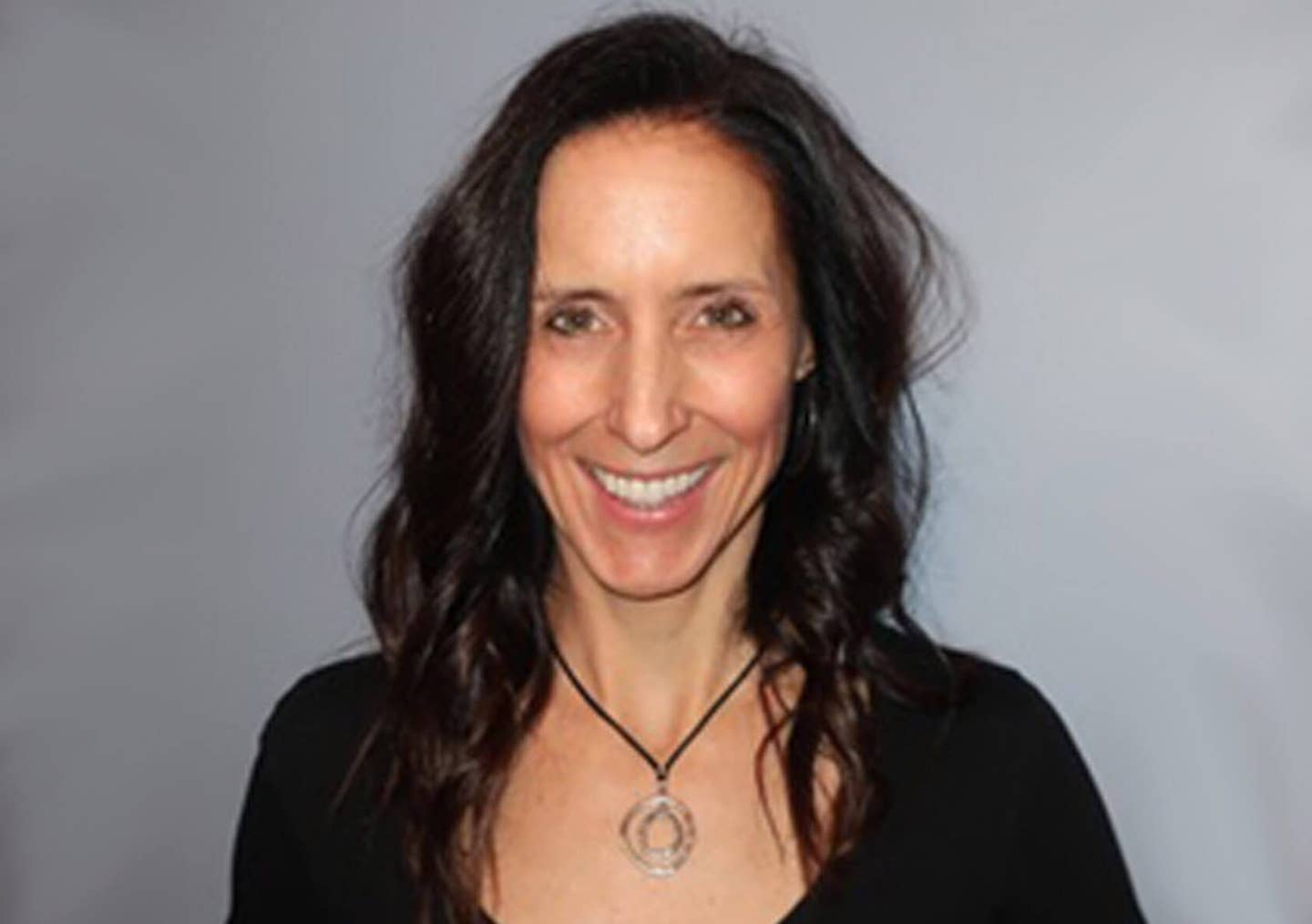 About the Author
Karen Asp, MA, CPT, VLCE
Karen Asp is a journalist and author who covers fitness, health, nutrition, animals, and travel. A former
Woman's Day
contributing editor, she writes regularly for dozens of publications, including
Better Homes and Gardens
,
Clean Eating
,
Eating Well
,
Martha Stewart Living
,
O
, Oxygen,
Prevention
,
Real Simple
, Sentient Media,
The Beet
(as contributing health editor),
USA Today
,
VegNews
(as contributing writer) and
Women's Health
. She is the author of
Anti-Aging Hacks: 200+ Ways to Feel—and Look—Younger
. Asp is also a certified fitness trainer, vegan lifestyle coach and educator, and a plant-powered athlete with several Nordic walking world records. She earned a certificate in plant-based nutrition through eCornell. Find her on
Twitter
and
Instagram
.
See More from this Author
Join our mailing list
Get free recipes and the latest info on living a happy, healthy plant-based lifestyle.