The air fryer is one of the hottest healthy cooking appliances to hit the market in recent years, and for good reason: It can deliver low-fat alternatives to typically deep-fried foods. Here are some helpful tips on air fryer basics. 
How Does an Air Fryer Work?
Air fryers are used in place of typical roasting, frying, or grilling equipment. They make it possible to get crispy, fried textures without using any oil. An air fryer works much like a convection oven. With convection roasting, warm air is circulated at a high temperature, cooking food from all sides. Unlike an oven, though, its compact size allows it to circulate hot air more quickly around food. In turn, your food cooks about 20 percent faster while achieving a crispier texture.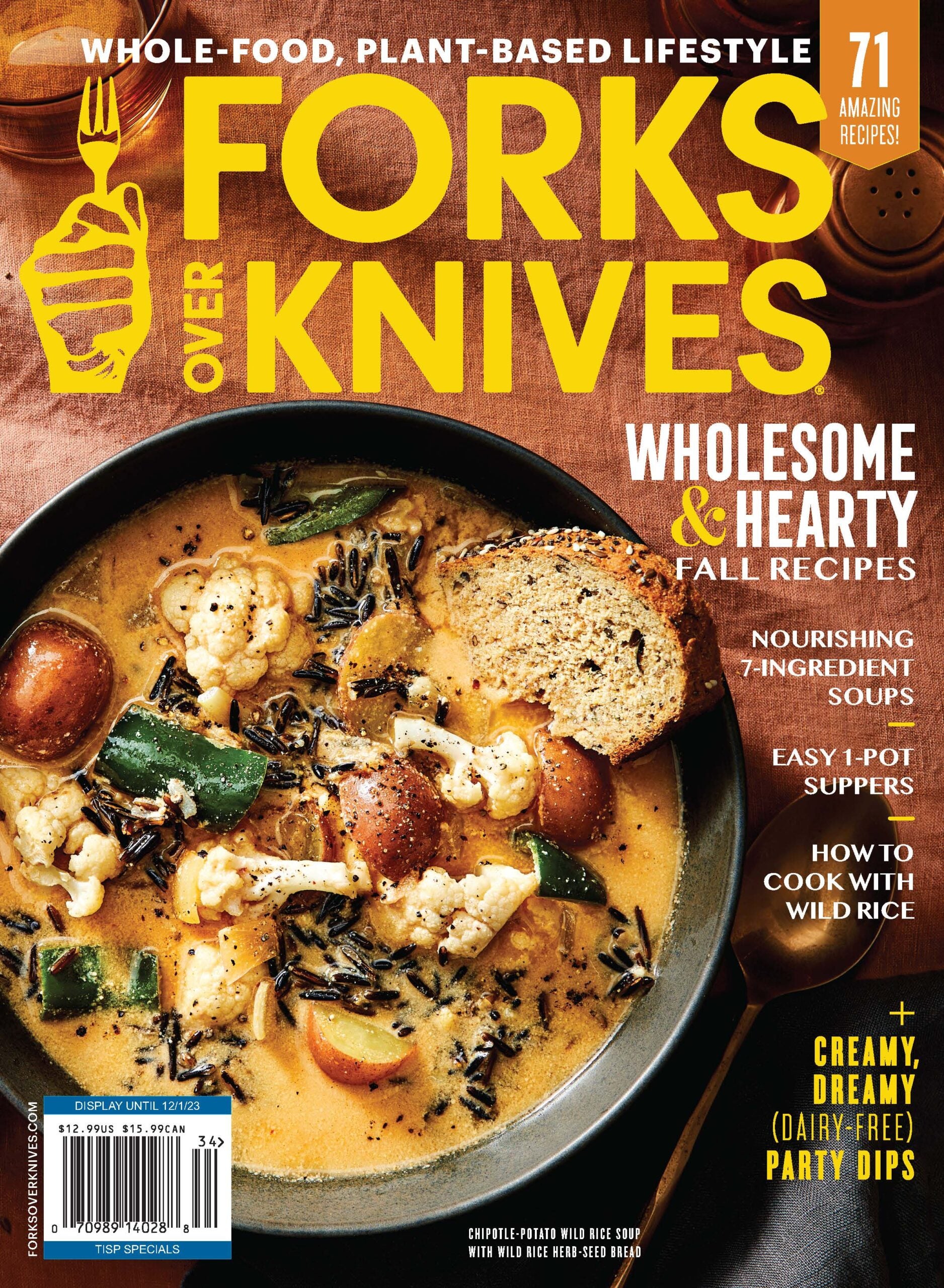 The Fall 2023
Magazine Is Here!
Our gorgeous "bookazine" features expert tips, inspiration, & comforting recipes for fall.
How to Choose the Best One for You
There are two important things to consider when purchasing an air fryer: size and price. First, think about how much food you'll be cooking in it. If you plan to use it often or cook in larger amounts, then invest in a larger model. Look for a more compact version if you cook smaller batches or if you only plan to use it occasionally. (An appliance that you rarely use shouldn't take up too much of your counter space.) 
Another option in limited-space situations: Consider a combination air fryer, such as an air fryer–toaster combo or an air fryer–pressure cooker combo.
The second thing to consider is price. More expensive models tend to have better air circulation and offer a tighter seal on the cooking components. Plus, they also offer preset programs, making it easy for the beginner cook. 
Top Picks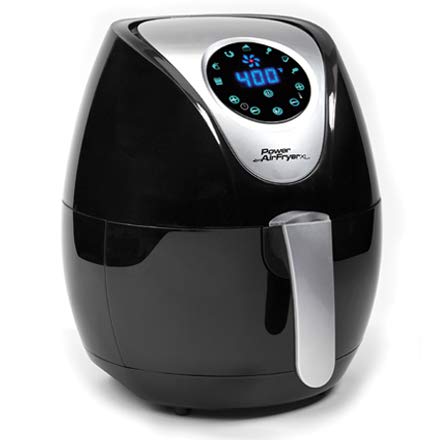 Power AirFryer XL 5.3 Quart
This is the model Forks Over Knives Head Chef Darshana Thacker uses. Unless you're cooking for just one, she recommends going with a fryer this size or larger.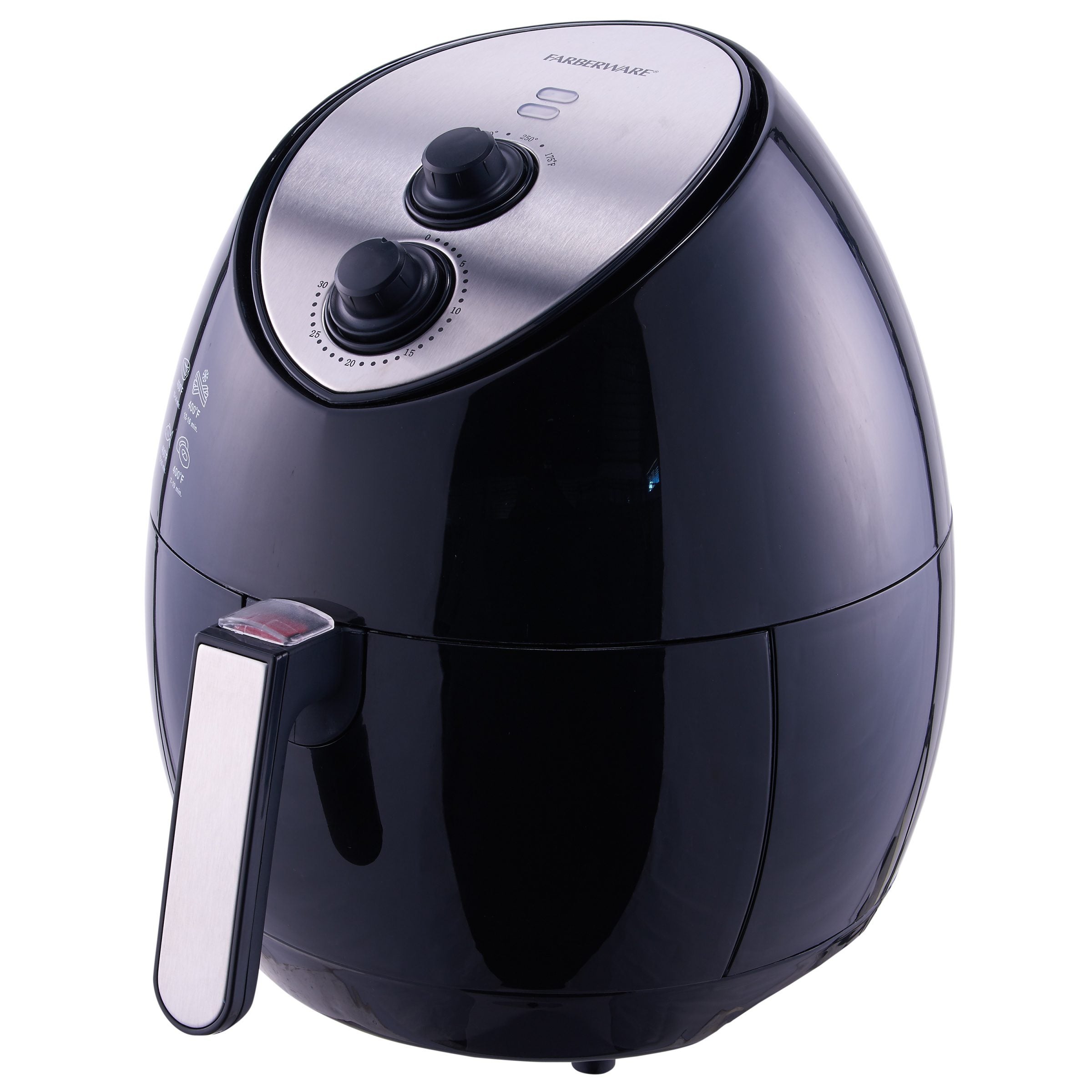 Farberware 3.2-Quart Oil-Less Multi-Functional Fryer
This medium-sized model is an affordable option for small households.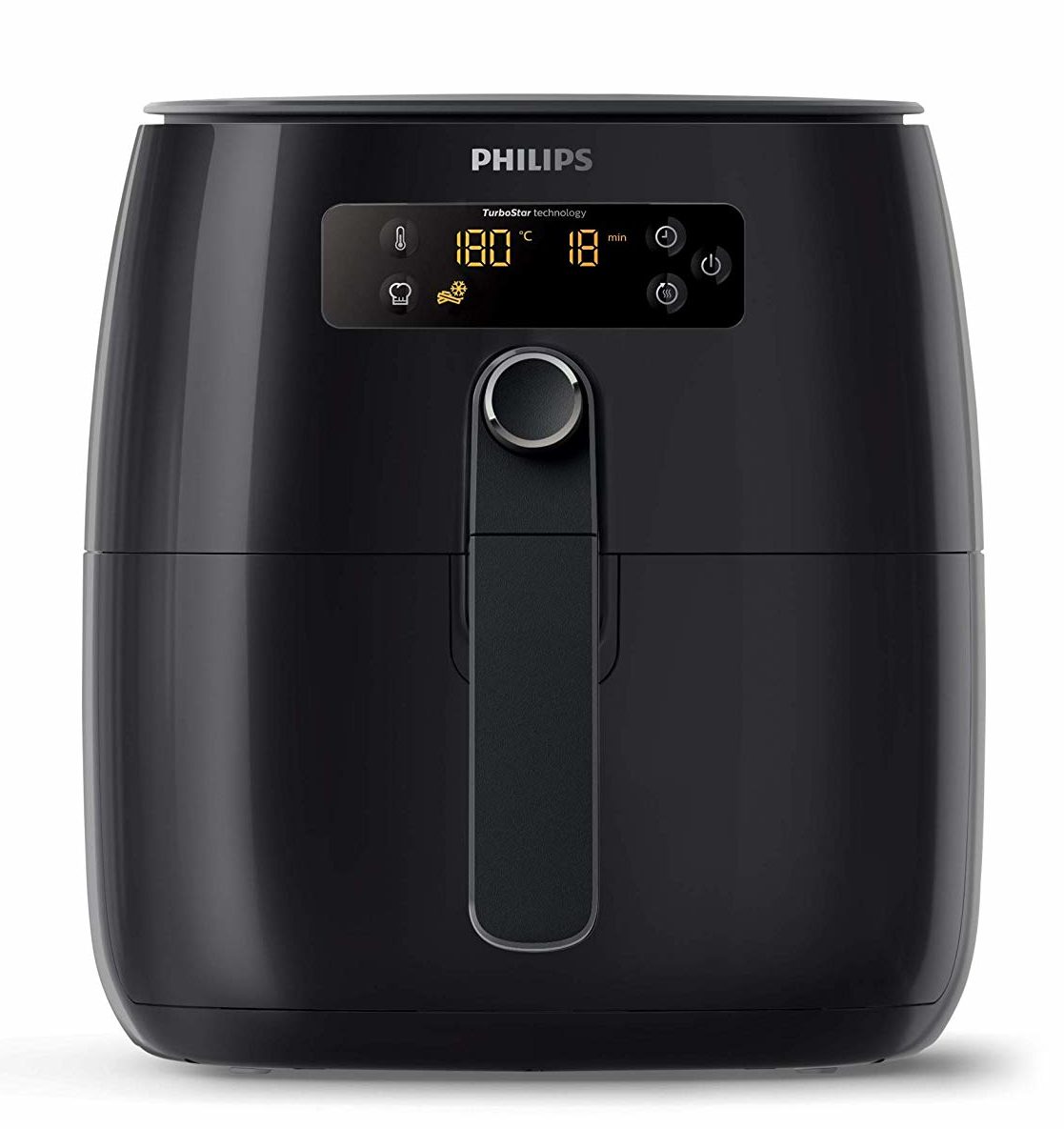 Philips TurboStar Technology 2.75-Quart Airfryer
This compact model uses an efficient design that maximizes airflow for especially rapid cooking.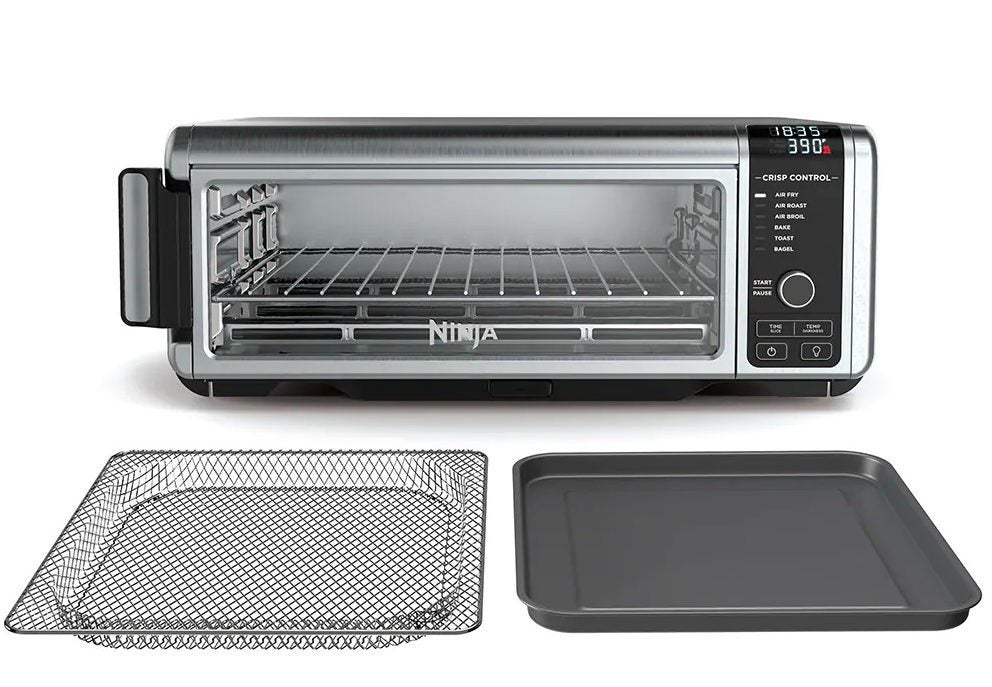 Ninja Foodi 8-in-1 Digital Toaster Air Fryer
Cramped kitchen? This toaster does double duty as an air fryer.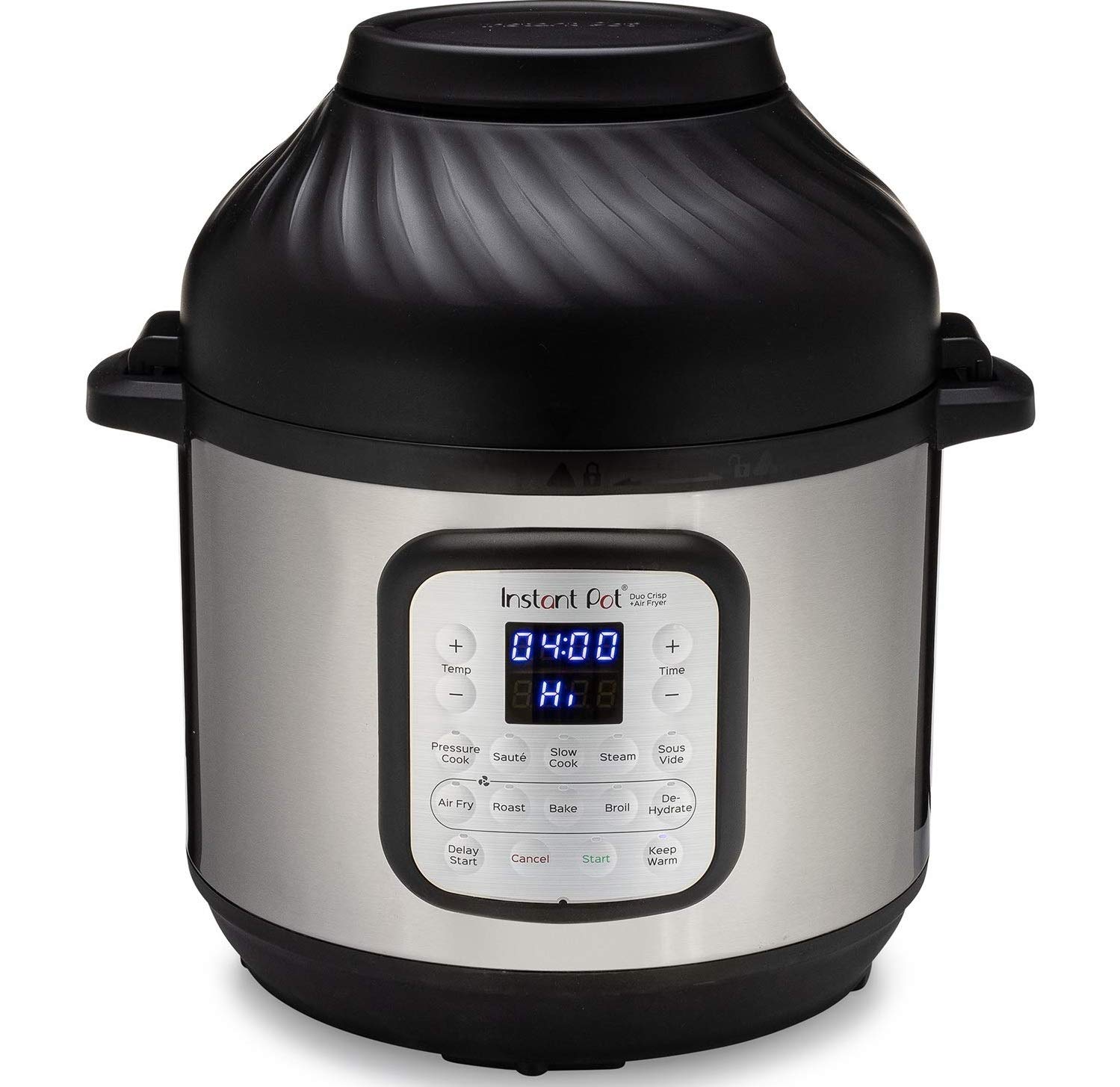 Instant Pot Duo Crisp 11-in-1 Air Fryer and Electric Pressure Cooker
If you've been trying to decide whether to splurge on an Instant Pot or an air fryer, get both in this multifunctional appliance.  
See this Consumer Reports video for additional guidance in selecting the model that's right for you.
Air Fryers Can Replace Ovens
One of the best features of air fryers is that they can replace many of the functions of your typical oven, not only roasting and broiling but also—with the help of inserts or pans—baking. This makes them incredible for anyone without access to an oven, such as college students living in dorms. As long as you have access to an electrical outlet, you can cook all of your favorite oven-roasted foods in an air fryer.
What Can You Cook in an Air Fryer? 
Because an air fryer is primarily used to replace roasting and frying, the best foods are those that you would typically roast or fry. Potatoes are a popular option. You can also air fry Brussels sprouts, corn on the cob, sweet potatoes, onion rings, and even Buffalo Cauliflower Bites. You don't need to add oil when roasting in the air fryer. Simply season the vegetables, set the timer, and let them cook. 
You can also use your air fryer for baking. Using inserts or pans, you can bake stuffed apples and stuffed sweet potatoes; you can even bake bread. You can also bake veggie burgers and tofu. The intense heat will mean a quicker cooking time. Plus, you don't have to turn on the oven.
The instruction manual that comes with the appliance will guide you on basic cooking times and temperatures. 
Do You Need to Use Oil in an Air Fryer?
No! The air fryer is perfect for oil-free cooking. Though manufacturers and recipes often suggest using a little bit of oil, you actually don't need to add any oil to ingredients before tossing them into the fryer basket. The high heat and circulating air will give you crispy texture without any oil. Just be sure to remove the basket and shake the contents a couple of times during cooking to prevent sticking.
What Should I Avoid Cooking in the Air Fryer?
Avoid cooking grains, rice, or any food that needs to absorb liquid, and anything small enough to fall through the perforations in the bottom of the cooking basket. Also, be cautious if you're coating ingredients in a wet batter before air frying. You want to ensure the batter isn't runny. Otherwise, it may drip through the bottom of the basket.
How to Make Crispy Fries
French fries are one of the easiest recipes to try in an air fryer! 
1) Cut potatoes into fries or wedges, all about the same size.
2) Season the potatoes to your preference: A dash of smoked paprika or chili powder add a pop of flavor; or you can keep it simple with salt and pepper.
3) Place the fries in the frying basket. Be careful not to overcrowd the basket.
4) Set to 400°F and cook for about 20 minutes, shaking the basket every 5–7 minutes to ensure even crispness, until the fries are golden brown.
5) Turn the fryer off. Remove fries from basket. Enjoy with ketchup, Vegan Cheesy Sauce, Ranch Dressing, or on their own!
Vegan Air-Fryer Recipes
See our full roundup of vegan air-fryer recipes, from chips, to falafel, pizza, and more.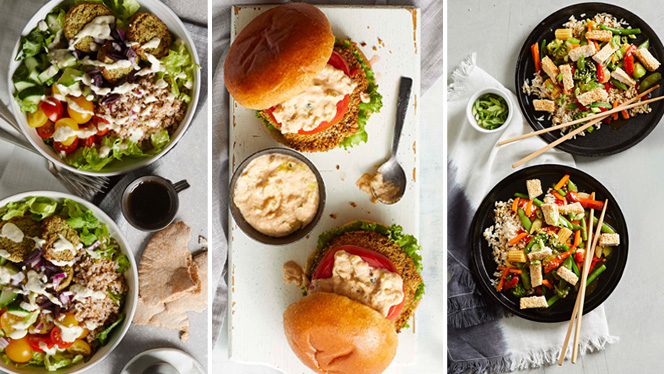 FOK may collect a small share of sales from the links on this page, though it doesn't influence our product picks.