Canada's new food guide deems whole plant foods the pillar of a healthful diet.
The guide, released Jan. 22, recommends eating mostly fruits, vegetables, and whole grains; choosing "protein foods that come from plants more often"; and minimizing or eliminating "highly processed foods," added sugars, and added sodium.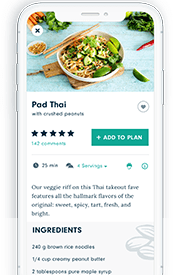 Try Our Award-Winning Meal Planner For Free!
Healthy eating has never been so easy.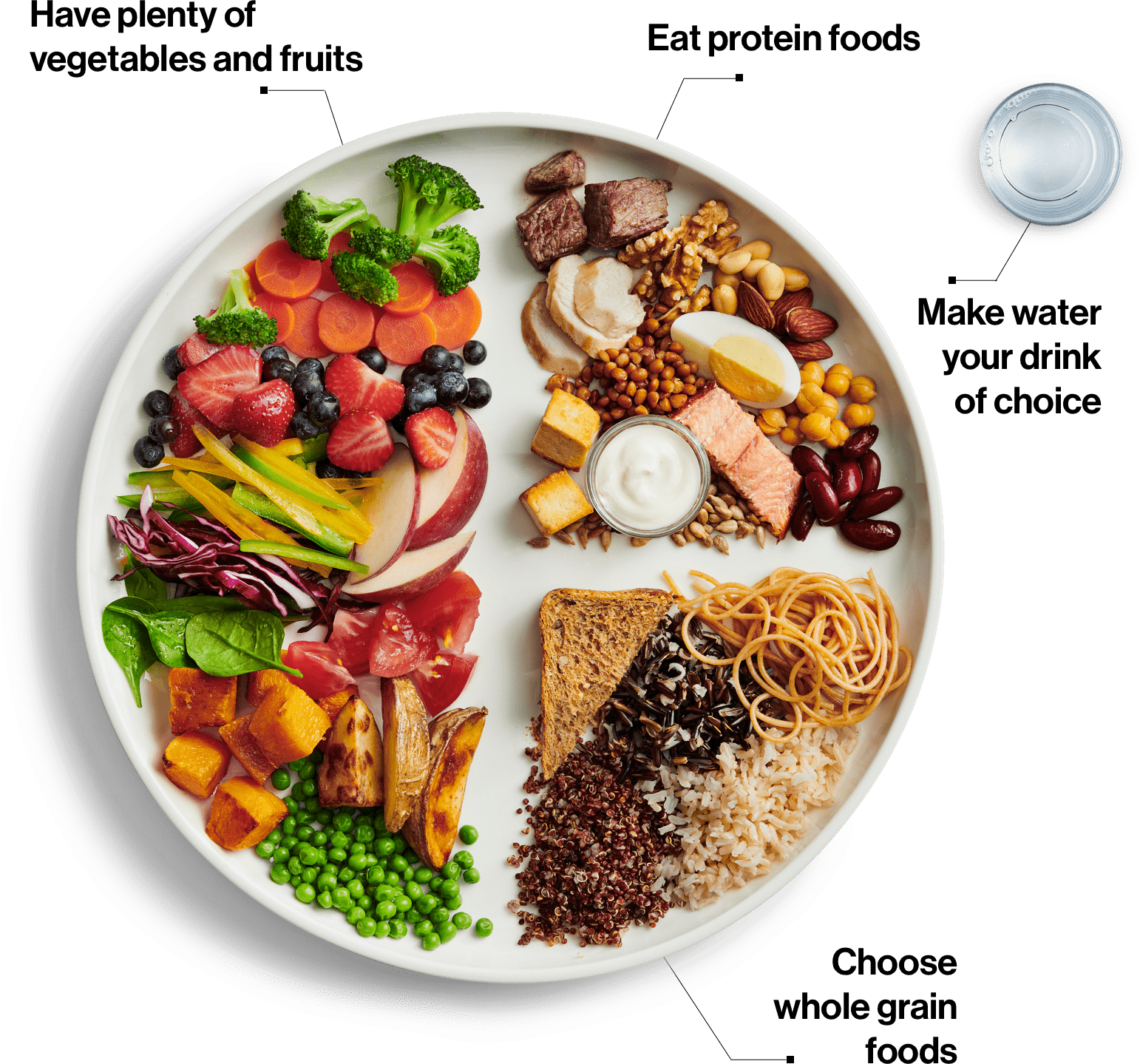 In a statement explaining the development of the new guide, Health Canada—the Canadian government's department of health—referred to the strong association between consuming whole plant foods and a host of positive health outcomes.
"Although we live in an era of conflicting nutrition messages, the totality of evidence is clear," Health Canada said. "Patterns of eating that emphasize plant-based foods typically result in higher intakes of dietary fiber, which is associated with a lower risk of cardiovascular disease, colon cancer, and type 2 diabetes; vegetables and fruit, which are associated with a lower risk of cardiovascular disease; nuts, which are associated with decreased LDL (low-density lipoprotein) cholesterol, and soy protein, which is associated with decreased LDL cholesterol."
In addition to highlighting the benefits of eating more plants, Health Canada also pointed to the benefits of eating fewer animal products.
"Consuming more plant-based foods could also encourage lower intakes of processed meats, which have been linked to an increased risk of colorectal cancer, and foods that contain mostly saturated fat," the agency said. "Lowering the intake of foods that contain mostly saturated fat by replacing them with foods that contain mostly unsaturated fat decreases total and LDL cholesterol."
While Health Canada's previous food guide, released in 2007, encouraged the intake of plant foods, it also prominently featured dairy. The new guide's move away from dairy and other saturated-fat-rich foods is in step with scientific evidence that consumption of saturated fat raises LDL cholesterol levels and increases risk of cardiovascular disease.
Another notable departure from previous incarnations is the new guide's holistic approach. Instead of recommended serving sizes, it offers a simple guiding principle: "Eat a variety of healthy foods each day." The agency notes that healthy eating "is more than the foods you eat" and recommends some best practices for a healthy relationship with food, such as eating out less often, eating mindfully (i.e., noticing when you're full), eating with others, and enjoying your food.
Canada's new food guide is part of a larger trend among public health agencies' dietary recommendations. In 2011 the USDA replaced the traditional food pyramid, which designated meat and dairy as major food groups, with MyPlate, a simplified guide featuring a plate divided into quadrants of fruits, grains, vegetables, and protein. The World Health Organization also recommends a diet heavy in fruits and vegetables, and the United Nations has emphasized the need for a global shift toward more-plant-based diets, for both public health and sustainability reasons.
"The governmental bodies around the world are catching up with the science," Garth Davis, MD, said in a Facebook post about Canada's new food guide. Davis added, "At this point the science is very clear. A plant based diet is the best for your health and the health of the planet."
Ready to get started? Check out Forks Meal Planner, FOK's easy weekly meal-planning tool to keep you on a healthy plant-based path.