Plant-based diets are still far from mainstream, and especially in the medical community. Sometimes, this can lead plant-based eaters to think, "Hmm, I pay all this money, and I feel like I don't even need the insurance – I hardly ever get sick!" How can you make sure you're getting the most from your health plan, even when nutritional counseling isn't part of your doctor's approach to health? Try these three ideas to make sure you're not missing out.
1. Make Sure You Like Your Doctor; If You Don't, Switch!
Your doctor should be your ally. If you are lucky enough to locate a plant-based physician who accepts your insurance, you'll be among the fortunate few who receive nutritional counseling from their primary care providers (PCPs). Even if you can't find a plant-based physician, it's worth searching for a doctor who connects personally with patients, is respectful of personal values and lifestyle choices, and is willing to take the time to explain without a "take my word for it" attitude.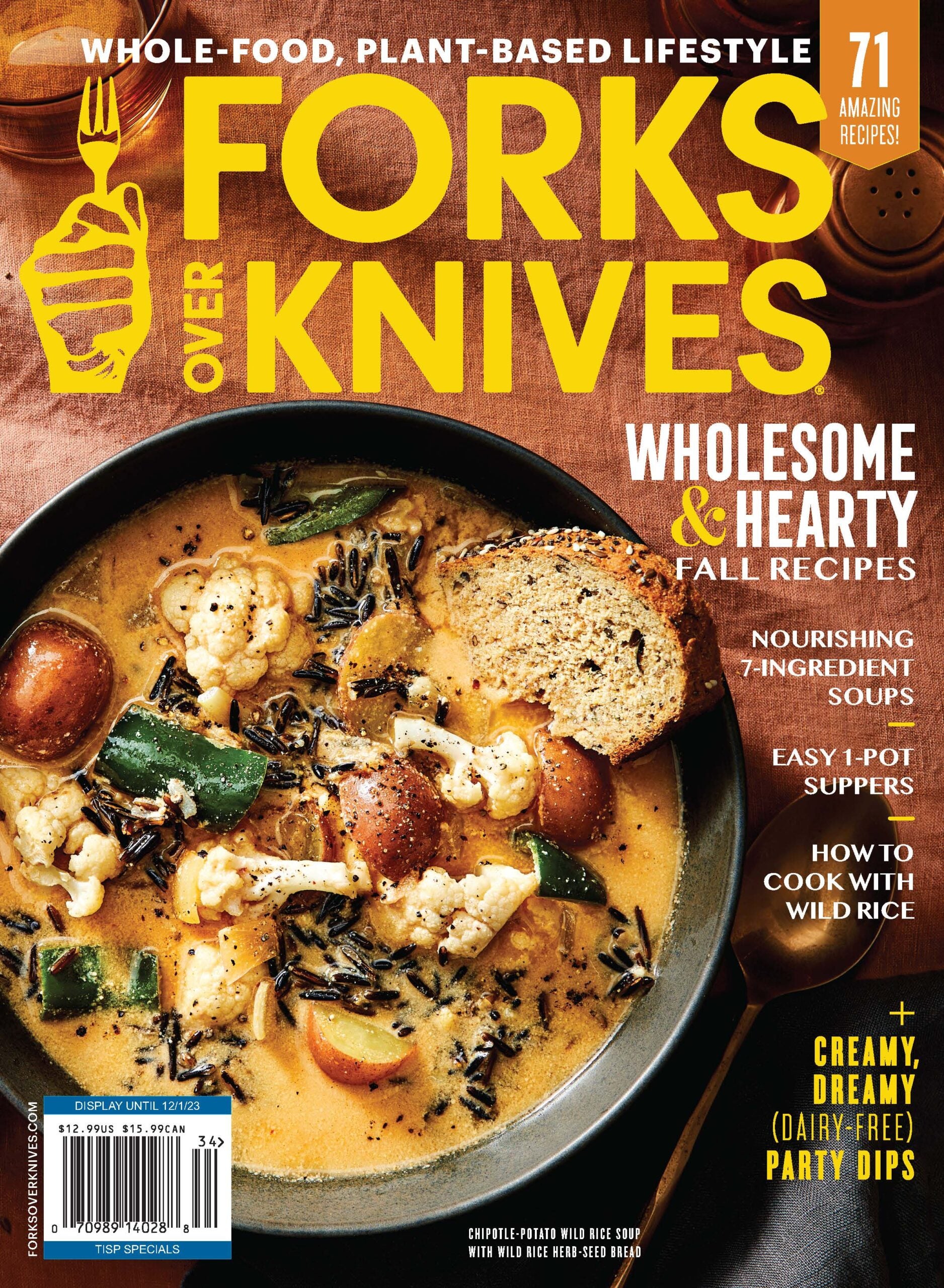 The Fall 2023
Magazine Is Here!
Our gorgeous "bookazine" features expert tips, inspiration, & comforting recipes for fall.
You can check websites like Healthgrades and RateMDs, which provide patient reviews of doctors. Locating a physician who fits on your team is well worth the time and effort you'll devote to shopping around.
2. Do Your Homework Before Visiting Your Doctor
An informed patient is an empowered patient. Whether you are sick or just have a question, you can make the most of the short time you have by writing down notes to discuss beforehand. Most doctors have less than ten minutes to actually talk to patients during appointments—not by choice, but as a result of the medical insurance wheel. So make the best use of the brief unstructured time with your doctor. And if you don't have anything to ask, the rest of the world will thank you if you devote a few minutes to sharing some information about plant-based nutrition.
3. Take Advantage of Any Possible Preventative Services or Tax Deductions
While still unusual, corporate insurance coverage of select preventative or alternative wellness services (wellness visits, health coaching, or exercise classes) is slowly becoming more commonplace. Keeping employees healthy is in the employer's best interest, because it translates to fewer employee sick days and lower employer healthcare costs overall. It's worth checking with your employer to see if you're eligible for any benefits that you are not aware of.
If you are not covered by employee health insurance but rather purchase your coverage individually through the government Health Insurance Marketplace, these plans provide certain preventative services (screening tests, counseling, and other services) for all enrolled adults. Finally, some physicians may not even be aware of reimbursement codes for group medical appointments which, depending on the insurance payer, might be used for group nutritional counseling. If you find a group nutritional counseling program you're interested in attending, you should check with your provider to see if either your doctor or the non-physician provider can bill for these services using group visit coding.
Tax Deductions: Accidents, dental and eye care, medical conferences related to a disease you have, insurance premiums paid out of pocket, and other expenses may be deductible if they add up to more than 10% of your adjusted gross income (7.5% if you or your spouse is 65 or older). Check the relevant IRS page and/or consult your accountant to be sure. And remember to save your receipts!