Tabitha Brown's review of a tempeh BLT in 2017 may have been what made her famous, but spend a few minutes watching her humorous, chock-full-of-charm videos and it's clear that she was bound to find a life in the limelight one way or another. In the five years since that first viral video, Brown has served as a brand ambassador for Whole Foods, released three books, and garnered millions of followers on social media. The actress and author, who went vegan for health reasons, has found a particularly large fanbase on TikTok, where she's been sharing approachable vegan recipes and words of encouragement since the onset of the COVID-19 pandemic. Now, in collaboration with McCormick, Brown has created a new line of salt-free seasonings to help home cooks add flavor to their dishes while keeping sodium to a minimum. The line includes all-purpose blends, such as Very Good Garlic, along with recipe mix packets, such as Taco Business Seasoning Mix and Burger Business Seasoning Mix. It's the first time McCormick has released salt-free recipe mixes. We caught up with Brown over email about the inspiration behind the new line.
What health benefits did you notice after going vegan?
I was sick for 1 year and 7 months with a resting headache in the back of my head. Within the first 10 days of starting a [30-day] vegan challenge, my headache disappeared. Then my chronic fatigue and pain also disappeared. I started to feel like myself again, and every day I gained more strength and energy.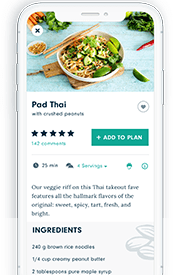 Try Our Award-Winning Meal Planner For Free!
Healthy eating has never been so easy.
Your seasoning blends are all salt-free. Why?
It was important to me for them to be salt-free, because my family has a history of high blood pressure and a lot of diseases that [high sodium] contributes to. So, for a long time I've tried to live my life salt-free in the kitchen when I'm cooking, and just only added a pinch or two after I complete preparing my meal. My granny always used to say that salt and pepper are on the table for a reason: You add them to your food to add flavor after you've seasoned it; you shouldn't have to over-salt your food. [It] all ties into the same thing.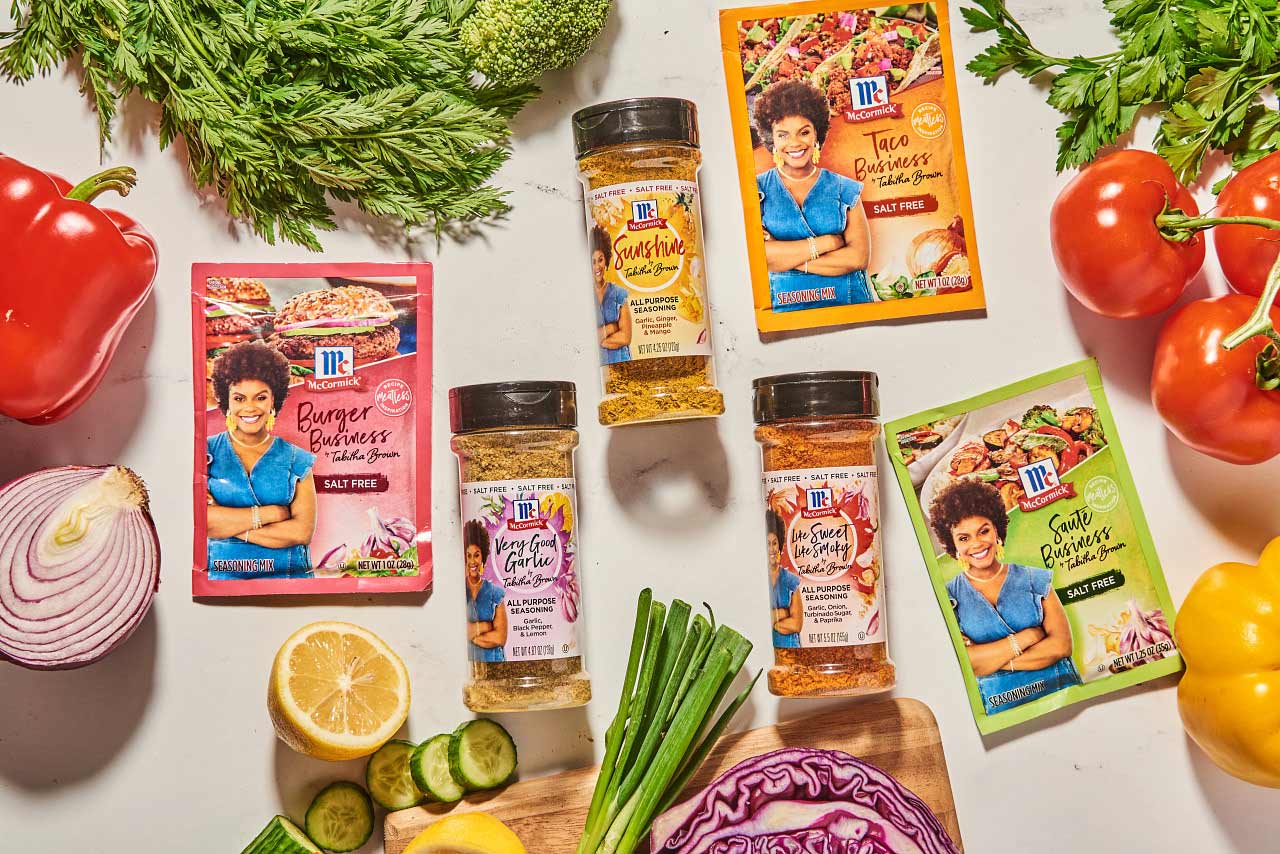 What are your favorite ways to use the seasonings?
You can put them on anything; they're all great for upping your veggies with tons of flavor. I love Very Good Garlic for pastas, like a garlicky mushroom Alfredo, and bagel pizzas. Like Sweet Like Smoky is great for turning anything into bacon: I love (of course) my carrot bacon, and I make mushroom bacon, too. In my house [it's] Taco Tuesday every day—so Taco Business is always [in rotation]. I love to sprinkle it on jackfruit for tacos or on veggie fajitas.
What are some other tricks for boosting flavor without upping the sodium?
Adding fresh lime! Squeezing fresh lime onto food intensifies flavor. Also, try using garlic powder in place of salt. And layer flavor as you cook—adding herbs and spices from the beginning, and then, while cooking, adding a little more, and, as it gets even more done, adding a little more. Layering flavors with your seasonings like that is key… but that splash of lime will really do you good, too!
Tabitha Brown's salt-free seasoning blends are now available at grocery stores and online, and the three recipe mixes will be hitting shelves this summer. Learn more here.