It's been over 20 years since Dr. Dean Ornish's groundbreaking research showed that a plant-based diet could open up arteries and reverse atherosclerosis without drugs.
What's Dr. Ornish up to? He's still reversing heart disease, and nearly three quarters of his patients are angina-free without drugs or surgery. He's also continued on to try and reverse cancer with a plant-based diet. In this NutritionFacts.org video, Dr. Michael Greger looks at recent work by Dr. Ornish and other researchers to see how a plant-based diet plus exercise affects men with prostate cancer.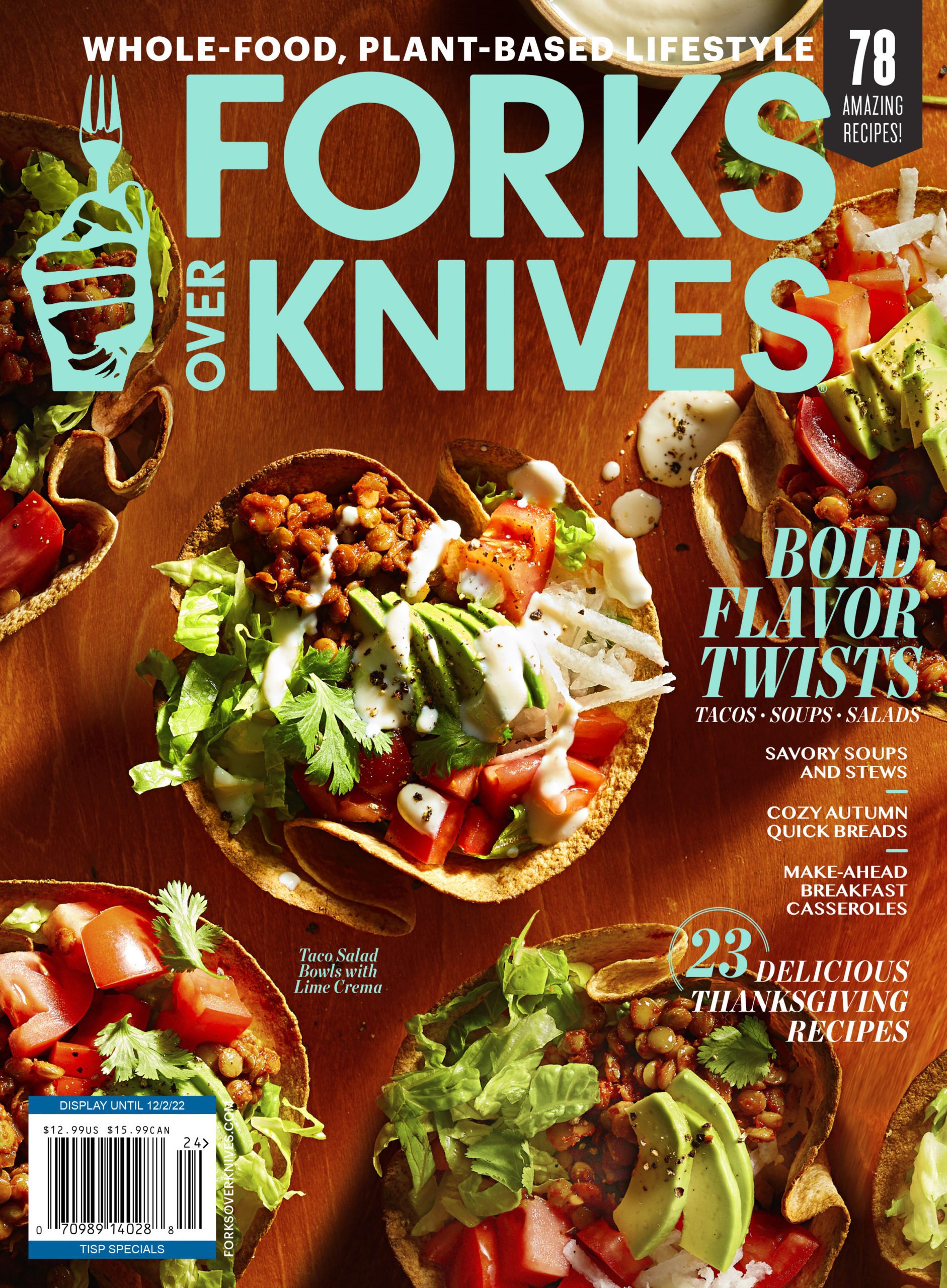 The Fall 2022
Magazine Is Here!
Our gorgeous "bookazine" features expert tips, inspiration, and comforting, healthy recipes for Fall.
More on This Topic: