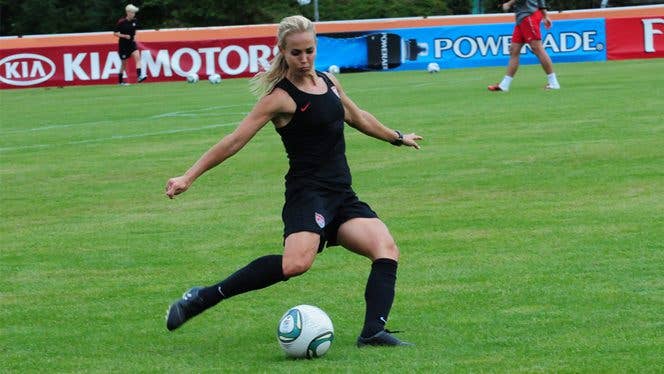 Catching Up with 3-Time Olympic Gold Medalist Heather Mitts
Former professional soccer player Heather Mitts hung up her cleats in 2013, but she hasn't stayed on the sidelines over the past eight years. Since discovering the benefits of a plant-based diet firsthand in 2017, the three-time Olympic gold medalist has been helping other athletes make the switch to improve their performance and recovery. We chatted with Mitts about her life after soccer, work with fellow Olympian Dotsie Bausch, and more.
What prompted you to switch to a plant-based diet four years ago?
Heather Mitts: Another couple [and] my husband and I were supposed to watch What the Health together. They went to bed; I stayed up to watch it. And I woke up the next morning plant-based.
What was it about the film that spoke to you?
HM: I was Paleo [at the time]—I was eating a lot of fruits and vegetables, plus [seafood and] organic, wild, grass-fed meats—and the film mentioned that dietary saturated fats from fatty meats cause the artery-clogging process known as atherosclerosis. That's what got me to make the switch.
Did you notice any changes after making the switch?
HM: A little over two weeks in, I felt lethargic. I wasn't sure how much longer I could push through, and then suddenly, the burst of energy kicked in. I'd never felt better in my life. I still work out six days a week—I was doing four to five days of CrossFit but am training for my first marathon, so I've been running a lot more lately—and I'm recovering quicker these days.
How are you incorporating the plant-based message into your coaching?
HM: I have an [online coaching platform] called Train Like Legends, which is a sport-specific strength and conditioning app for young female athletes. The app includes plant-based nutritional tips.
What made you decide to team up with Switch4Good?
HM: About two years ago, Dotsie [Bausch] approached me, and I learned a lot about its mission, her personal success story, and the goals of the organization. Since ditching dairy, I have noticed a positive change in my health and overall well-being, and I wanted to help educate others, athletes included, that dairy shouldn't be considered a health food, because it's highly inflammatory. Besides, it's easier than ever to find a nondairy replacement for everything you love.
Are you raising your three kids plant-based?
HM: I cook plant-based meals at home during the week for my kids, who are 3, 5, and 7, and although my husband has a different school of thought, he has cut his meat consumption since watching Cowspiracy. We all are dairy-free, though. Kids are picky, which makes it harder, but I've found that introducing small portions with lots of sauces and salad dressings and being persistent is key. I don't have a lot of snacks in my house, but I cut up fruit or veggies for them as snacks and lay them out. And whenever they say they're hungry, I tell them to grab a piece of fruit.
What are your favorite plant-based meals?
HM: I love lentil dal, lentil lasagna, Buffalo-cauliflower tacos, chickpea tuna-less salad, sweet potato curry, veggie wraps with balsamic glaze, and falafel. I'm also a big smoothie fan.
What message would you send to athletes about why they should consider plant-based eating?
HM: Everyone could benefit from more fruits and veggies in their lives. I wish I could have experienced this level of energy and the ability to recover quicker when I was playing soccer!
What do you miss most about competing?
HM: I miss playing, but I miss the camaraderie even more. The marathon I'm doing is merely to have a chance to be reunited with some of my former teammates.
Heather Mitts' Tips for Going Plant-Based
Making the break from animal products and highly processed foods will be easier if you follow this advice from Mitts.
Have a Game Plan:

Rather than going it alone, Mitts recommends enlisting the help of a

plant-based meal planner

for at least the first month. "It can make the transition easier and offer inspiration," she says.

Anticipate Challenges:

The

standard American diet

is loaded with added salt and refined sugar, and you may experience something like withdrawal after removing these unhealthy foods from your diet, but hang in there says Mitts, who experienced a major burst of energy in the third week after going plant-based.

Dine Smart:

If you plan to dine at a restaurant, call beforehand to make sure they have a whole-food, plant-based option for you. "A lot of times, I eat before [going to a restaurant], just in case," Mitts says. She recommends having healthful snacks on hand as backup.
Free Download
Free 5-day meal plan!
Get a taste for healthy, fuss-free meal planning with this free five-day meal plan from Forks Meal Planner!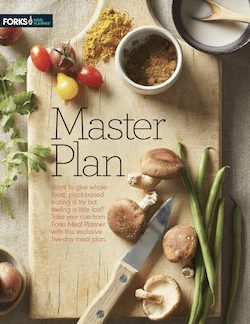 About the Author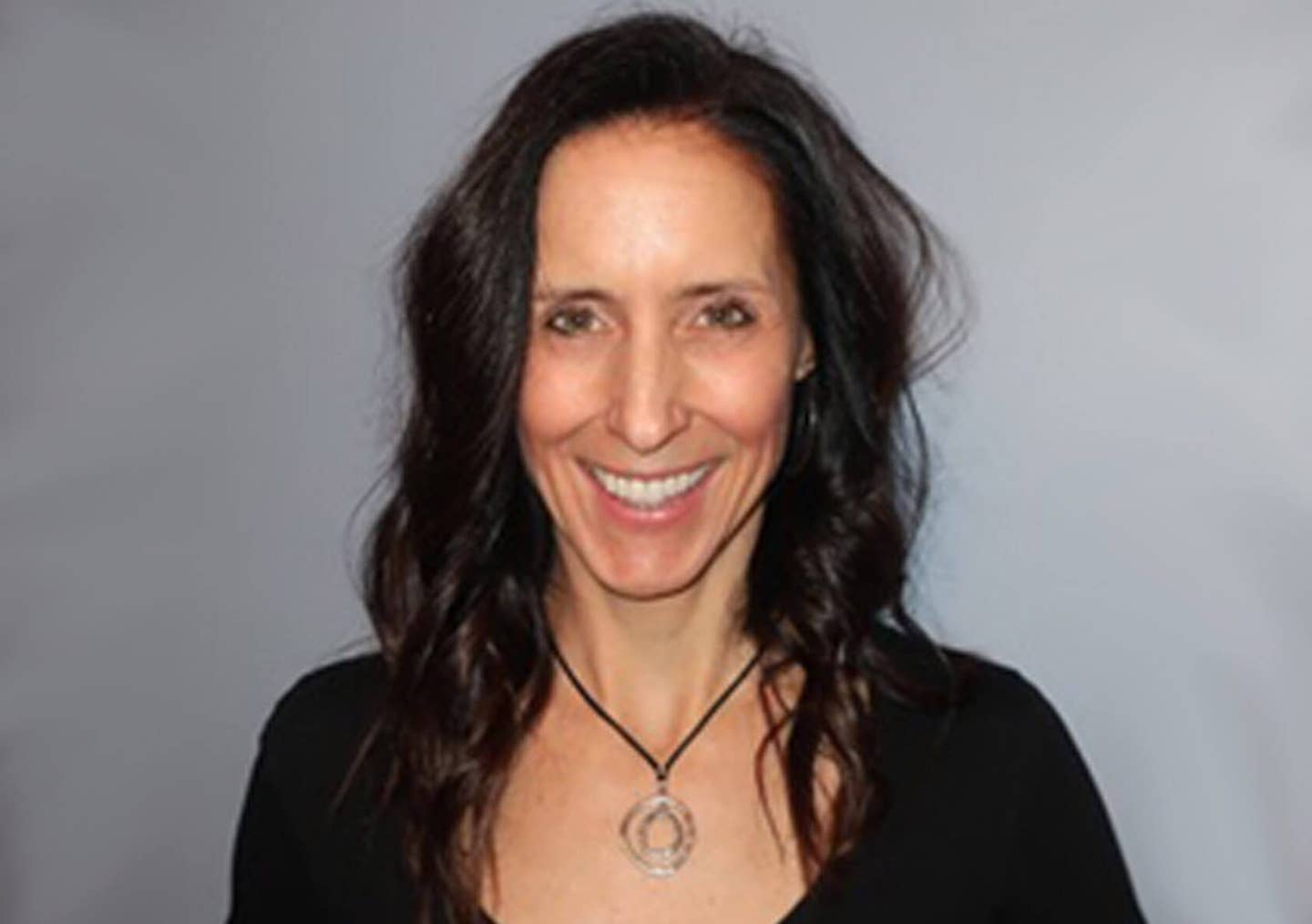 About the Author
Karen Asp, MA, CPT, VLCE
Karen Asp is a journalist and author who covers fitness, health, nutrition, animals, and travel. A former
Woman's Day
contributing editor, she writes regularly for dozens of publications, including
Better Homes and Gardens
,
Clean Eating
,
Eating Well
,
Martha Stewart Living
,
O
, Oxygen,
Prevention
,
Real Simple
, Sentient Media,
The Beet
(as contributing health editor),
USA Today
,
VegNews
(as contributing writer) and
Women's Health
. She is the author of
Anti-Aging Hacks: 200+ Ways to Feel—and Look—Younger
. Asp is also a certified fitness trainer, vegan lifestyle coach and educator, and a plant-powered athlete with several Nordic walking world records. She earned a certificate in plant-based nutrition through eCornell. Find her on
Twitter
and
Instagram
.
See More from this Author
Join our mailing list
Get free recipes and the latest info on living a happy, healthy plant-based lifestyle.