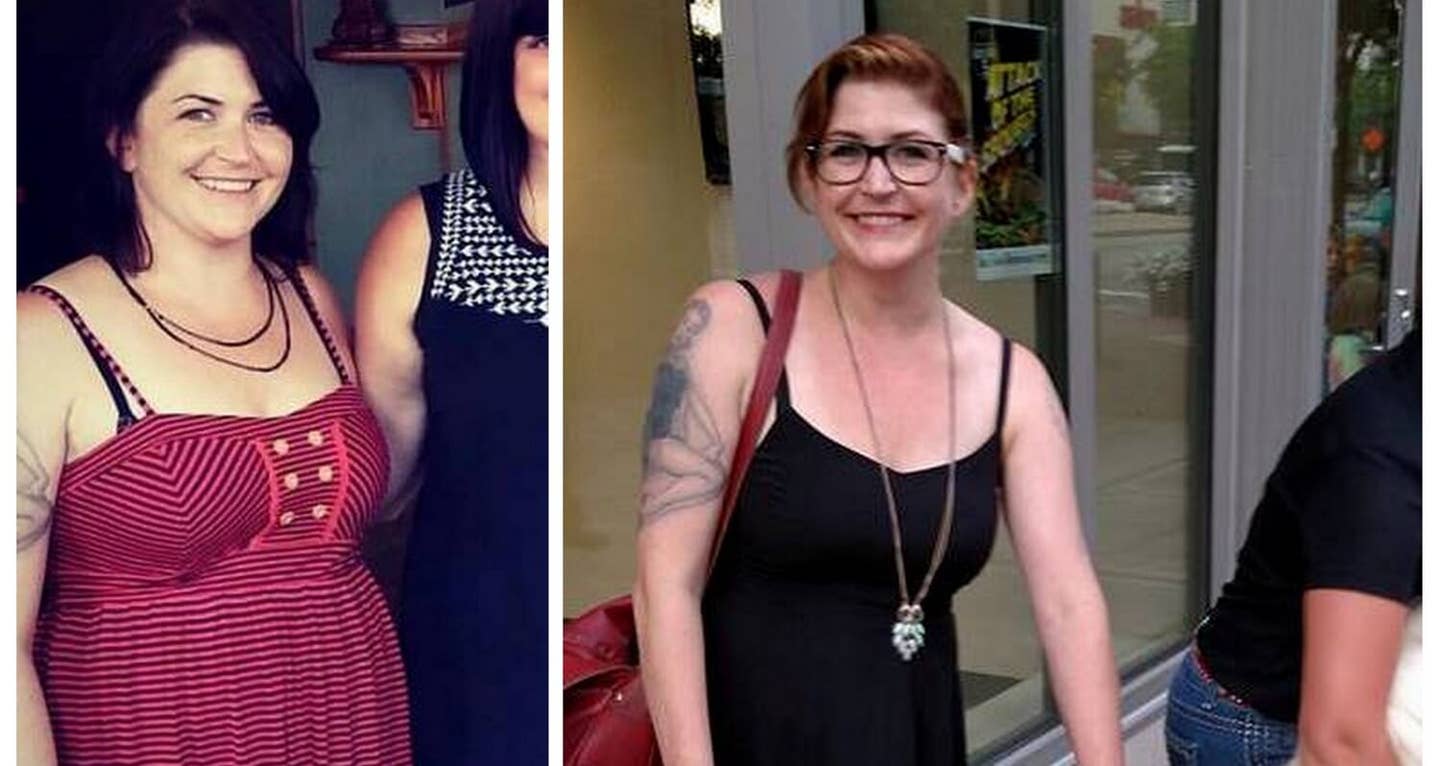 How I Reversed Crippling Rheumatoid Arthritis With a Plant-Based Diet
I'm a 35-year old artist who lives and works in Cincinnati. In August of 2015, I was diagnosed with crippling rheumatoid arthritis, an autoimmune disorder that affects the joints. My symptoms started about six months before my diagnosis. The arthritis pain started in my feet and worked its way up to my knees, hip, rib cage, shoulders, and elbow. It had eroded a bone in my foot and attacked my left hand, which was devastating since I'm a portrait artist and love my work.
The pain was so excruciating that I couldn't sleep, stand, sit, walk with ease, lift anything, or even breathe sometimes. I was severely depressed and laid on the floor crying most mornings because I couldn't even lift my arms up to take a shower. I was scared to close my eyes at night because I didn't know how immobile I would be in the morning. I was losing my hair, the tingling sensation in my legs was unbearable, and I was having suicidal thoughts.
After my diagnosis I was given the option of going on the prescription drug methotrexate, a chemotherapy agent and immune system suppressant which has terrible side effects. I took prednisone (a corticosteroid) to get some relief and told the doctor I would think about taking the other medications. During that month before the next doctor's visit, I discovered the work of Dr. John McDougall and Clint Paddison, who both recommend a plant-based diet to help or reverse rheumatoid arthritis.
I read everything I could during this period, educated myself on nutrition, and watched Forks Over Knives and other plant-based documentaries. On February 29th, 2016, I switched to a plant-based diet and started exercising more. At my next appointment, my doctor laughed when I told him my plan to heal my body naturally and wean myself off the prednisone. He stated, "You'll be in pain." That just made me try harder.
I saw my doctor at the end of May and was able to report that I have hardly any pain and feel great. He couldn't believe it and ordered my blood work. It came back normal with slight inflammation. I was able to completely go off the steroids. I also had the positive side effect of losing fifteen pounds. I feel energized, happy and am painting again!
I'm still working on healing my body so I keep my diet pretty simple. I love veggie sushi, rice noodle soups with miso broth, simple Indian curries with potatoes and pineapple, and simple green salads with lemon juice and salt.
It's pretty easy to stay on plan after seeing my inflammation markers go down so drastically in my blood work and remembering the eroded bone in my foot. I can also feel it in my joints when I eat something that I shouldn't, so that's a lot of motivation!
Has a whole-food, plant-based diet impacted your life?
We would love to hear about it!
SHARE YOUR STORY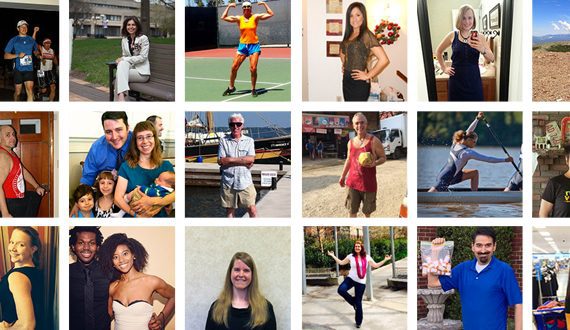 Free Download
Free 5-day meal plan!
Get a taste for healthy, fuss-free meal planning with this free five-day meal plan from Forks Meal Planner!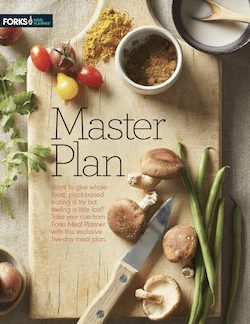 Join our mailing list
Get free recipes and the latest info on living a happy, healthy plant-based lifestyle.