Prep-time: /

Ready In:

Makes 3 to 4 servings
If you love Indian food like I love Indian food, then let me tell you: We found the mother lode! Since I did not grow up with an Indian mother and not even an Indian aunt, I had to teach myself how to make authentic-tasting Indian food—but without using any oil. How's that for a challenge? Good news my friends, I have mastered at least some of it. We have even more eggplant recipes for you to try out!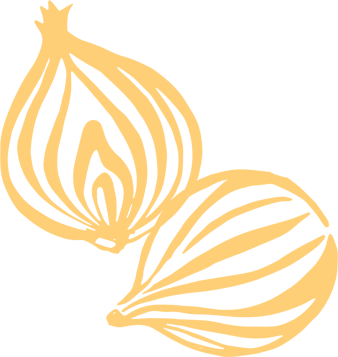 Ingredients
1 medium purple eggplant, unpeeled and cut into ½-inch cubes

5 medium potatoes, peeled and cut into ½-inch cubes

1 teaspoon grated ginger

1 small jalapeño, seeded and chopped

1 tablespoon coriander powder

½ teaspoon paprika

½ teaspoon turmeric

1 teaspoon cumin seed

Pinch of asafoetida (hing) (optional)

1 medium tomato, cut into ½-inch cubes

1½ cups fat-free tomato sauce

½ to 1 teaspoon salt (optional)

2 tablespoons chopped cilantro
Instructions
Preheat the oven to 400°F. Lay out chopped eggplant on one non-stick cooking sheet and chopped potato on the other. Roast eggplant for approximately 15 minutes, until it is starting to soften but not mushy. Roast potatoes for approximately 25 minutes, until edges are starting to brown and potatoes are just cooked.

While eggplant and potatoes are roasting, place the grated ginger, jalapeño, coriander powder, paprika, turmeric, and 2 tablespoons of water in a small bowl. Mix to make a paste.

Heat a cast iron or nonstick pot over medium heat. Test the heat by adding one cumin seed to the pot; if seed cracks right away, the pot is heated to the right temperature.

Add cumin seeds and asafoetida after seed cracks. Add the spice mixture and stir-fry for 20 seconds, stirring continuously.

Add chopped tomato and stir-fry for a minute. Add tomato sauce. Mix well.

Add roasted potatoes and eggplant. Mix gently and let it simmer for 3 to 4 minutes on medium-low heat. Taste and add salt, if needed. Turn off the heat and add chopped cilantro. Mix well.

Chef's Note: Asafoetida is a spice derived from the resin extracted from a plant root. It has a pungent aroma that is very strong when raw but works as a flavor enhancer when cooked. It gives a unique flavor to most Indian dishes. It is also called "Hing," available in most Indian grocery stores.