Prep-time: /

Ready In:

Makes 8 to 10 rolls
These Spicy Tempeh Mango Spring rolls are full of spicy flavor, with a touch of sweetness. They make a perfect lunch, appetizer, or party snack.
For ginger juice: Wash knob of ginger and pat dry. Using a Microplane or the smallest holes of a box grater, grate the knob of ginger over a bowl to catch juices. Dump the grated ginger into a cheesecloth over the bowl; then squeeze the cloth tightly to wring out as much juice as possible. New to using rice paper wrappers? Check out these tips.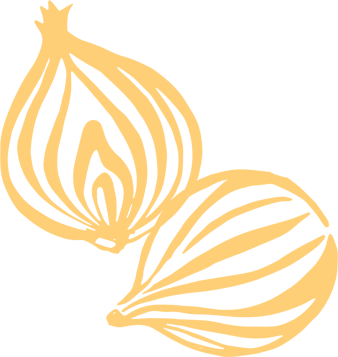 Ingredients
MARINATED TEMPEH
8 oz. tempeh, sliced into ½-inch-thick slices

2 tablespoons reduced-sodium soy sauce or tamari

2 tablespoons rice wine vinegar

1-2 teaspoons hot sauce
DIPPING SAUCE
2 tablespoons reduced-sodium soy sauce or tamari

2 tablespoons lime juice

1½ teaspoons hot sauce

1½ teaspoons pure maple syrup

¾ teaspoon ginger juice (from a 1-inch knob of ginger root)
WRAPS & FILLINGS
8 to 10 brown rice paper wrappers

1 head Boston lettuce or 8 to 10 spinach leaves (pointy stems removed)

1 mango, peeled and cut into thin 3-inch-long matchsticks

1 red or orange bell pepper, cut into thin 3-inch-long matchsticks

1 medium cucumber, cut into thin 3-inch-long matchsticks or peeled into ribbons

5 scallions, cut into 3-inch pieces

Handful of fresh herbs such as mint or cilantro (optional)
Instructions
Arrange sliced tempeh in a single layer in a wide, shallow bowl or a glass, rectangular container with a lid. Whisk together the remaining marinade ingredients in a small bowl. Pour mixture over the tempeh. Flip the tempeh a few times until pieces are thoroughly coated.

Let the tempeh sit in the marinade for 30 minutes, flipping and mixing the tempeh 2 to 3 times.

Meanwhile, line a baking sheet with parchment paper. Preheat oven to 375ºF, with the oven rack in the middle of the oven.

Whisk together all dipping sauce ingredients in a small bowl.

Place the marinated tempeh in a single layer on the parchment-lined pan. Discard any remaining marinade. Bake tempeh 10 minutes. Flip and bake for another 10 minutes. Remove from the oven and let it cool on the pan.

Create an assembly station with rice paper, vegetables, and tempeh. Fill a wide, shallow bowl halfway with lukewarm water, and place the bowl and a cutting board at the beginning of your assembly line.

Take one rice paper and submerge it fully in the water for 4 to 5 seconds. Remove the paper and let any excess water drip off. Place the rice paper on the cutting board.

Place one lettuce leaf or 1 to 2 large spinach leaves on the rice paper a little off-center on the side closest to you. Top with 1 to 2 strips of mango, one strip of tempeh, 2 strips of bell pepper, a few strips of cucumber, one piece of scallion, and a few sprigs of the fresh herbs (if using). Place another lettuce or spinach leaf on top.

To close, fold the edge of the rice paper that is closest to you over the filling, tucking it under the roll and pulling the roll toward you. Hold the fold in place with your thumbs on either side, and fold the left and right sides of the wrapper over the filling to close the sides (like a burrito). Roll the wrap away from you until it is rolled up. Repeat with remaining rice paper and filling ingredients. Depending on how much filling you use, you may need more or fewer rice wraps.

Just before serving, slice spring rolls in half using a sharp chef's knife (not a serrated knife). Serve with dipping sauce. Store leftover rolls in an airtight container in the fridge for up to 2 days.