Prep-time: /

Ready In:

Makes 8 burgers
I have made many attempts at a baked falafel and even falafel burgers, but had not hit on the "one" that packed a full-of-flavor punch like a fried falafel ball does—until this.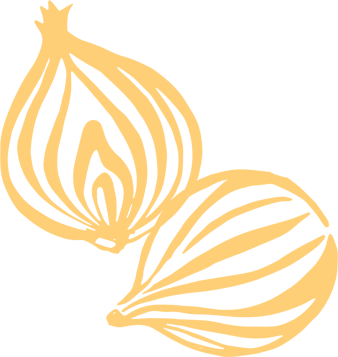 Ingredients
Falafel Burgers
2–3 large cloves garlic

½ cup packed fresh flat leaf (Italian) parsley (just chop off the bottom part of the stems)

½ cup packed fresh cilantro (no need to remove the tender stems)

½ cup roughly chopped scallions

2 14½-ounce cans chickpeas (garbanzo beans), rinsed and drained (reserving at least 2 tablespoons of the liquid)

1 cup rolled oats

2½ tablespoons lemon juice

2 teaspoons ground cumin

1 teaspoon ground turmeric

1½ teaspoons ground coriander

1 teaspoon salt (optional)

¼ teaspoon black pepper

¼–½ teaspoon crushed red pepper flakes
Tahini Sauce
¼ cup tahini

2 tablespoons lemon juice

2 cloves garlic, pressed

2 tablespoons water

Dash of salt (optional)
Instructions
Place garlic, parsley, cilantro, and scallions in the bowl of a food processor and process until mixture is finely chopped.

Add all other ingredients and process, scraping down sides as necessary, until all ingredients are blended, but do not over process into a paste. You want the mixture to have a bit of texture left, but be able to stick together easily. If mixture is too dry, add the reserved liquid from the chickpeas, one tablespoon at a time, pulsing to incorporate the liquid.

Transfer the mixture into a bowl and refrigerate for 30 minutes.

Form into patties and reserve on a plate. Heat a nonstick skillet over medium-high heat for a few minutes until pan is hot. Place patties in pan and cook for 5 minutes. Flip patties and cook 5 minutes on the other side. Remove from pan. Patties should be nicely browned and crisp on each side but not burned.

For Tahini Sauce, combine all ingredients in a bowl and stir until smooth.

Serve burgers simply topped with a little Tahini Sauce, atop a green salad, or fixed up as a burger on a bun with lettuce, tomato, pickle slices and Tahini Sauce.

Chef's Note: Veggie burgers can be served immediately or refrigerated for up to a week. Simply reheat them in a pan, a toaster or a microwave before serving.