Prep-time: /

Ready In:

Serves 6-8
The most popular version of this dish is made with minced meat, as well as a large quantity of dairy. The Shepherdess's Pie (a vegetarian version) is commonly made with cheese, butter, milk, and/or cream. This plant-based version uses a wide variety of flavorful vegetables. The recipe makes a full six to eight servings—and it reheats well at the end of a busy weekday. Its flavors intensify overnight as the vegetables and mushrooms meld into the sauces. For best results, use a deep-dish pan rather than a shallow one, but avoid using any type of dish that will crack under broiling heat. I use a 3-quart clay baker (4 inches deep, with a 3-inch-tall lid), which is easy to clean—just soak it without any soap and the food comes off easily. Plus, food rarely gets stuck to it during cooking, even when cooking without oil.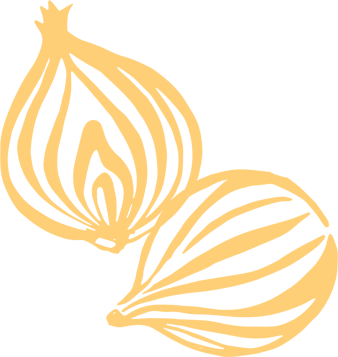 Ingredients
POTATO LAYER:
4 pounds Yukon Gold potatoes (about 9 large), quartered

3 cloves garlic, peeled and minced

4 cups Vegetable Stock, or low-sodium vegetable broth

2 cups unsweetened plain almond milk

2 tablespoons prepared mustard

3 tablespoons fresh thyme

½ teaspoon white pepper

Salt to taste
MUSHROOM AND GRAVY LAYER:
½ medium onion, peeled and diced (about ¼ cup)

½ pound cremini mushrooms, sliced

1½ teaspoons fresh thyme

½ teaspoon minced fresh tarragon

3 tablespoons red grape juice (no sugar added)

¼ cup brown rice flour

1 tablespoon prepared mustard

2 tablespoons low-sodium soy sauce

2 teaspoons 100% pure maple syrup

Pinch of ground white pepper or freshly ground black pepper
Tomato Layer
One 24-ounce can crushed or diced tomatoes (see chef's note)

½ medium onion, peeled and diced (about ¼ cup)

2 cloves garlic, peeled and minced

1 tablespoon fresh oregano

2 tablespoons fresh basil

1 cup peas

3 medium carrots, peeled and cut into ¼-inch slices

2 cups cauliflower florets (from about 1 medium head)

2 cups green beans

Salt to taste
Instructions
To make the potato layer: Place the potatoes, garlic, and vegetable stock in a large saucepan and bring to a boil over high heat. Reduce the heat to medium and simmer for about 15 minutes, or until the potatoes are tender. Drain the potatoes, reserving the cooking water. Return the potatoes to the pot, cover, and keep over low heat, shaking periodically, for about 5 minutes or until dry.

Add the almond milk, mustard, thyme, and pepper. Mash until only a few small lumps of potato are left. Season with salt.
To make the mushroom and gravy layer: Add 1 cup of reserved potato liquid and the onion to a large saucepan and bring to a boil over high heat. Reduce the heat to medium and simmer for 5 minutes. Add the mushrooms, thyme, and tarragon and simmer for another 10 minutes, or until all the liquid is reduced. Add the grape juice to deglaze the pan and cook until mostly reduced, about 5 minutes.

Combine the brown rice flour, an additional 2 cups of reserved potato liquid, and the mustard in a medium bowl and whisk until smooth. Pour into the pan and cook, stirring constantly until it thickens. Remove from the heat. Stir in the soy sauce, maple syrup, and pepper.
To make the tomato layer: Add the tomatoes, onion, garlic, oregano, basil, peas, and carrots to a large saucepan and sauté for 10 minutes. Add the cauliflower and green beans and cook for another 5 minutes. Drain any excess water and season with salt.
To assemble the casserole: Preheat the oven to 350ºF. Spread the tomato layer in the bottom of a 9 x 13-inch baking dish. Pour the mushroom and gravy layer over the tomato layer. Spread the potato layer over the mushroom layer.

Cover the dish with a lid or aluminum foil and bake for 30 minutes. Remove the cover and broil for 10 minutes, or until bits of the potato layer turn golden brown.

Chef's Notes:

I've used different types of potatoes for this recipe and I've found that Yukon Gold potatoes yield the most flavor and the creamiest texture. If Yukon Golds are not available, use any medium- to high-starch potato. Be sure to not over-mash the potatoes, which will create a gummy consistency.

If you can find the San Marzano crushed tomatoes that come in a glass jar, use them instead of canned. The tomato sauce layer has to be thick, or the potato layer will sink into the dish.

If you want to vary the vegetables, try this dish with zucchini, parsnips, or eggplant.

Save any extra sauce and gravy that will not fit into the dish and keep it on hand for serving reheated leftovers.

Find this recipe and other comfort food ideas in the Forks Over Knives Recipe App.