Prep-time: /

Ready In:

Makes 4 servings
Eggplants shine like the superstars they are in this really simple dish. Great for those new to curries, this foolproof recipe couldn't be easier—it's just one pot on the stove and ready in under 45 minutes. Win! Make a big pot on a Sunday night and you've easily got lunch or dinner for five days! Serve it with red beet kimchi and avocado. Throw it onto a wrap for a curry burrito. Or enjoy with steamed veggies and a favorite chutney. There are so many ways to enjoy this fantastic, yet light, dish. There are more vegan eggplant dishes we'd like for you to give a try!
Recipe adapted from Carolyn's Pantry.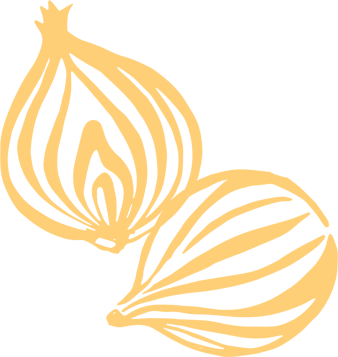 Ingredients
1 large eggplant

½ red onion, chopped

2 cloves garlic, chopped

3 carrots, peeled and chopped

1 cup white button mushrooms, chopped

3 tomatoes, roughly chopped

3 teaspoons turmeric

1 teaspoon ginger

1 teaspoon crushed red pepper flakes

1½ cups dried red lentils

1 (15-ounce) can light coconut milk

2⅔ cups vegetable broth

2 cups chopped kale leaves

Salt to taste

2 cups cooked quinoa or brown rice
Optional toppings
A handful of chopped cilantro

Avocado

Beet kimchi or red cabbage kraut
Instructions
Preheat the oven to 450°F.

Line a baking sheet with parchment paper or a silicone baking mat. Cut the eggplant in thirds lengthwise, place on the prepared baking sheet, and bake for about 15 minutes while you prep the other ingredients.

When there's about 5 minutes left on the timer for the eggplant, heat a large pot over medium low to medium heat. Add the onion, garlic, and carrots and sauté for 2 to 5 minutes, or until the onions start to turn brown and translucent. Add water 1 to 2 tablespoons at a time as needed, to keep the vegetables from sticking to the pan.

Remove the eggplant from the oven, let it cool a bit since it'll be pretty hot, and roughly it chop into large pieces.

Add the chopped eggplant, mushrooms, tomatoes, turmeric, ginger, and red pepper flakes to the pot and sauté for about 5 minutes, or until the mushrooms get nice and soft.

Next, add the lentils, coconut milk, and vegetable broth and stir. Bring the pot to a boil, then reduce heat, cover with a lid, and simmer for about 10 minutes.

Add the kale, stir, and cook, uncovered, for an additional 5 minutes. Taste and add salt if you think it needs it.

Top with optional toppings and serve with quinoa or brown rice!