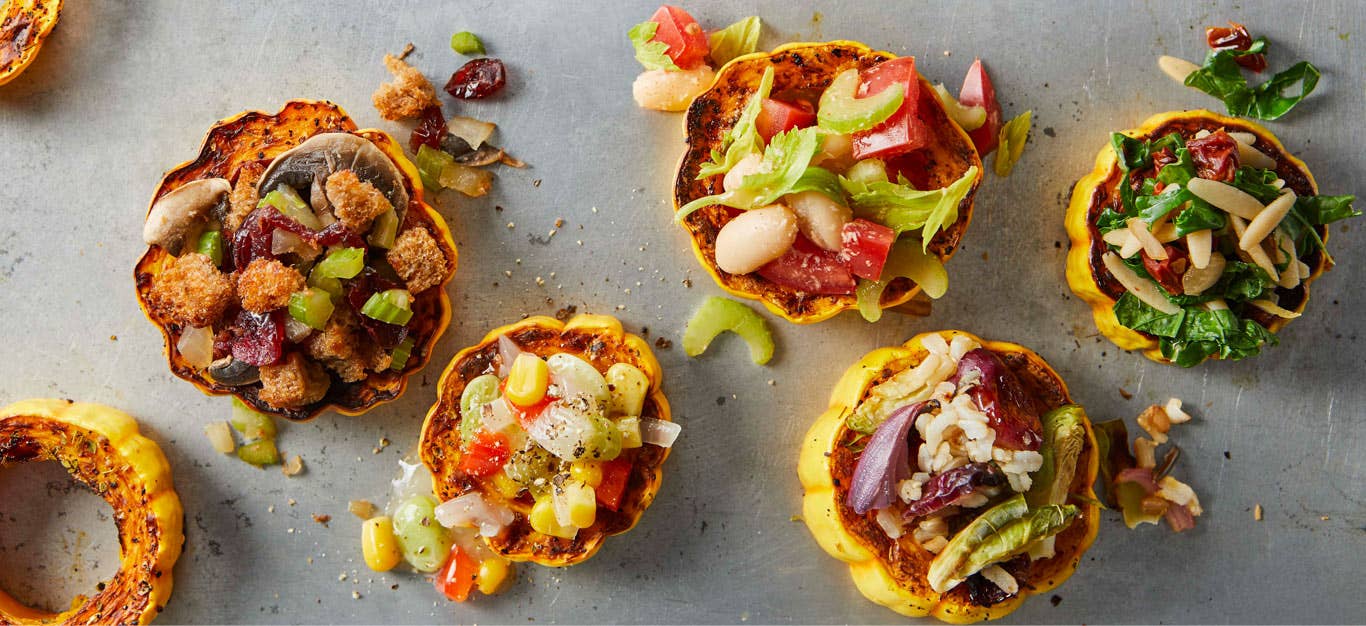 How to Make Roasted Delicata Squash Rings, Plus 5 Tasty Toppings to Try
With its thin, edible skin, delicata squash is one of the easiest winter squash varieties for home cooks to work with. One of our favorite ways to enjoy it is cut into rings, roasted until tender, and loaded up with a flavorful topping. Here's how to do just that, with one base recipe plus five topping recipes. Serve these as an elegant side dish or hors d'oeuvres at your next fall or winter dinner party, and prepare to wow your guests!
Base Recipe: Roasted Delicata Rings
Preheat oven to 425°F. Trim off both ends of a medium delicata squash, then halve squash crosswise. Scoop out seeds and pulp, then slice the squash crosswise into 1-inch-thick rings—no peeling needed. Arrange squash rings on a parchment-lined baking sheet. If desired, sprinkle lightly with paprika, cumin, curry powder, or other favorite spice. Roast 30 minutes or until tender, turning once at the 15-minute mark. Top each ring with 2 to 3 tablespoons of desired topping (recipes below). If desired, broil or reheat at 350°F on baking sheet.
5 Topping Options
While your delicata rings are roasting in the oven, prepare one (or more!) of these flavorful toppers to complete the dish.
1. Harvest Stuffing
In a skillet sauté 1 cup sliced mushrooms, ½ cup finely chopped onion, and ½ cup chopped celery in 1 to 2 tablespoons vegetable broth until softened. Stir in 2 cups small dried whole grain bread cubes, ¼ cup dried cranberries, and enough vegetable broth to soften. Spoon over roasted squash rings and bake 15 minutes at 350°F.
2. Three Sisters Succotash
In a medium saucepan combine ¾ cup fresh or frozen corn kernels, ¾ cup cooked baby lima beans or butter beans, ¾ cup diced red bell pepper, ½ cup chopped onion, and ½ cup water; bring to simmering. In a bowl whisk together 1 tablespoon cornstarch and ¾ cup water; stir into succotash. Simmer 2 to 3 minutes or until sauce is thickened.
3. Bloody Mary Beans and Tomato
Whisk together 2 teaspoons lemon juice, 1 teaspoon prepared horseradish, and a dash cayenne pepper. Stir into a mix of 1½ cups chopped tomatoes; ¾ cup canned white beans, rinsed and drained; ⅓ cup sliced celery; and ⅓ cup chopped celery leaves. Serve at room temperature.
4. Roasted Grapes and Brussels Sprouts
Preheat oven to 425°F. On a large parchment-lined baking sheet arrange 8 oz. Brussels sprouts, trimmed and halved; 1 small red onion, quartered; and 1 cup halved seedless red grapes. Roast 15 to 20 minutes or until browned. Once roasted, slice Brussels sprouts and chop onion. Stir everything into 1 cup cooked wild rice blend with 2 teaspoons white balsamic vinegar
5. Orzotto and Kale
In a medium saucepan cook ½ cup whole grain orzo and 1 chopped large shallot in 1½ cups vegetable broth until all liquid is absorbed. Stir in 1½ cups thinly sliced fresh kale, ¼ cup chopped sun-dried tomatoes, and 1 teaspoon lemon zest. Cover and let stand until kale is wilted. Fold in 1 tablespoon nutritional yeast.
Looking for more healthy-cooking inspiration? Check out Forks Meal Planner, FOK's easy weekly meal-planning tool to keep you on a healthy plant-based path. To learn more about a whole-food, plant-based diet, visit our Plant-Based Primer.
Free Download
Free 5-day meal plan!
Get a taste for healthy, fuss-free meal planning with this free five-day meal plan from Forks Meal Planner!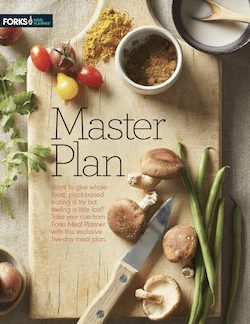 About the Author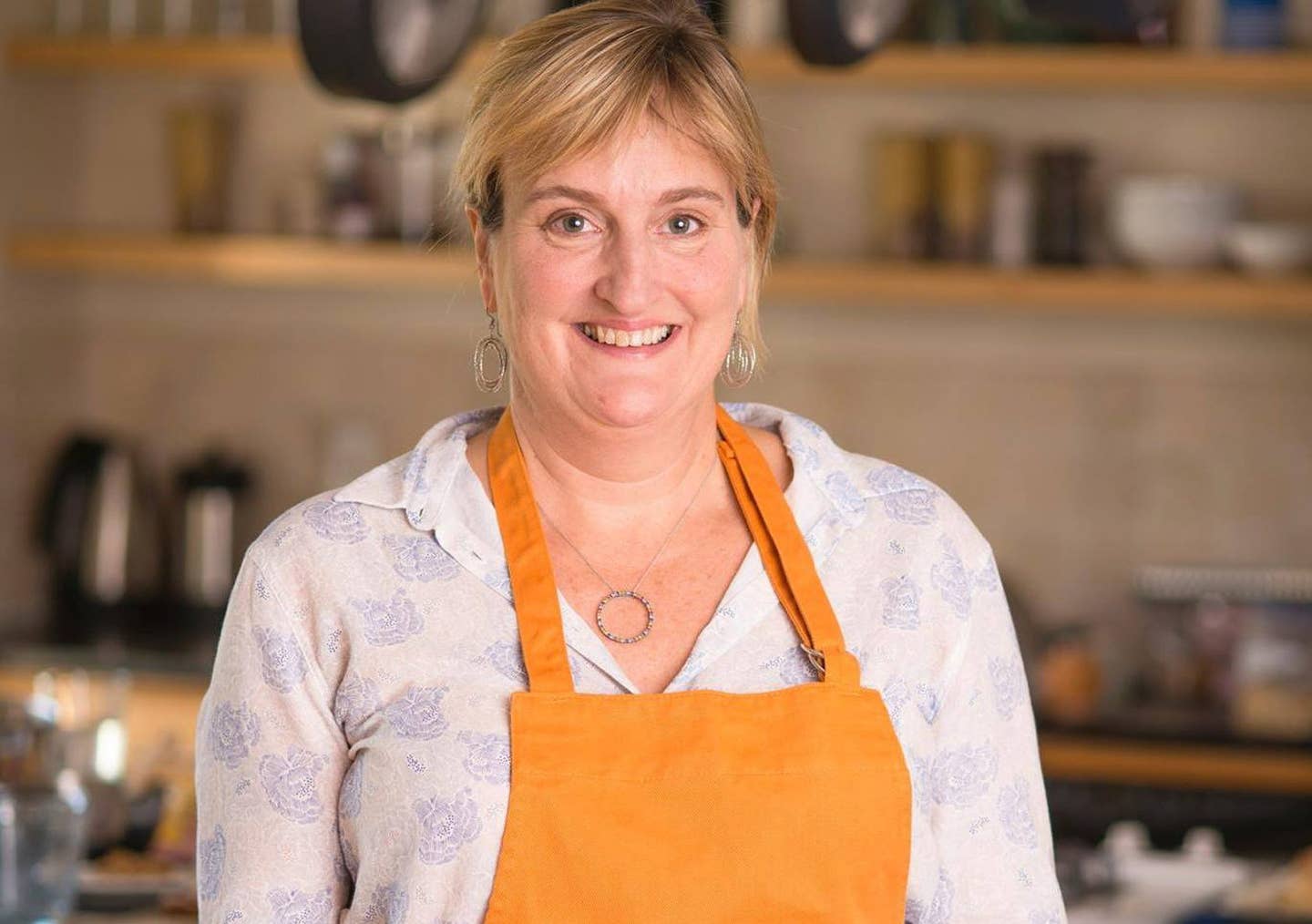 About the Author
Mary Margaret Chappell
When Mary Margaret Chappell first started out in the plant-based food world as a writer, editor, and recipe developer, she was a bacon-loving former pastry chef who didn't think she could ever cook without butter. Fourteen years, four cookbooks, dozens of cooking classes, and hundreds of recipes later, her favorite thing in the world is sharing the tips, techniques, and recipes that show just how easy and delicious whole-food, plant-based cooking can be. The former food editor of
Vegetarian Times
magazine has done away with her dependency on butter and is honing her skills at baking with natural sweeteners. Chappell lives in France, where plant-based eating can often be a challenge, but the fruits, vegetables, grains, and legumes available are simply amazing. Find her on
Instagram
and
Facebook
.
See More from this Author
Join our mailing list
Get free recipes and the latest info on living a happy, healthy plant-based lifestyle.