Editor's Note: In January 2019, the Institute of Culinary Education launched the Natural Gourmet Center, a plant-centric and wellness-driven culinary arts program. We'll be featuring plant-based cooking tips from their instructors here.
Kale and collards are all the rage, but if you're looking for greens with character and bite, dandelions don't miss a beat. Also known as lion's teeth (from the Italian dente de lion), the name aptly describes the leaves' jagged edges and sharp taste. The edible flower stalks and sun-yellow petals bring a delicate flavor and brightness all their own. Available year-round, dandelion flavors and textures change a bit across the seasons. Late winter brings a tougher, chewier leaf to the table compared with spring's more delicate offering.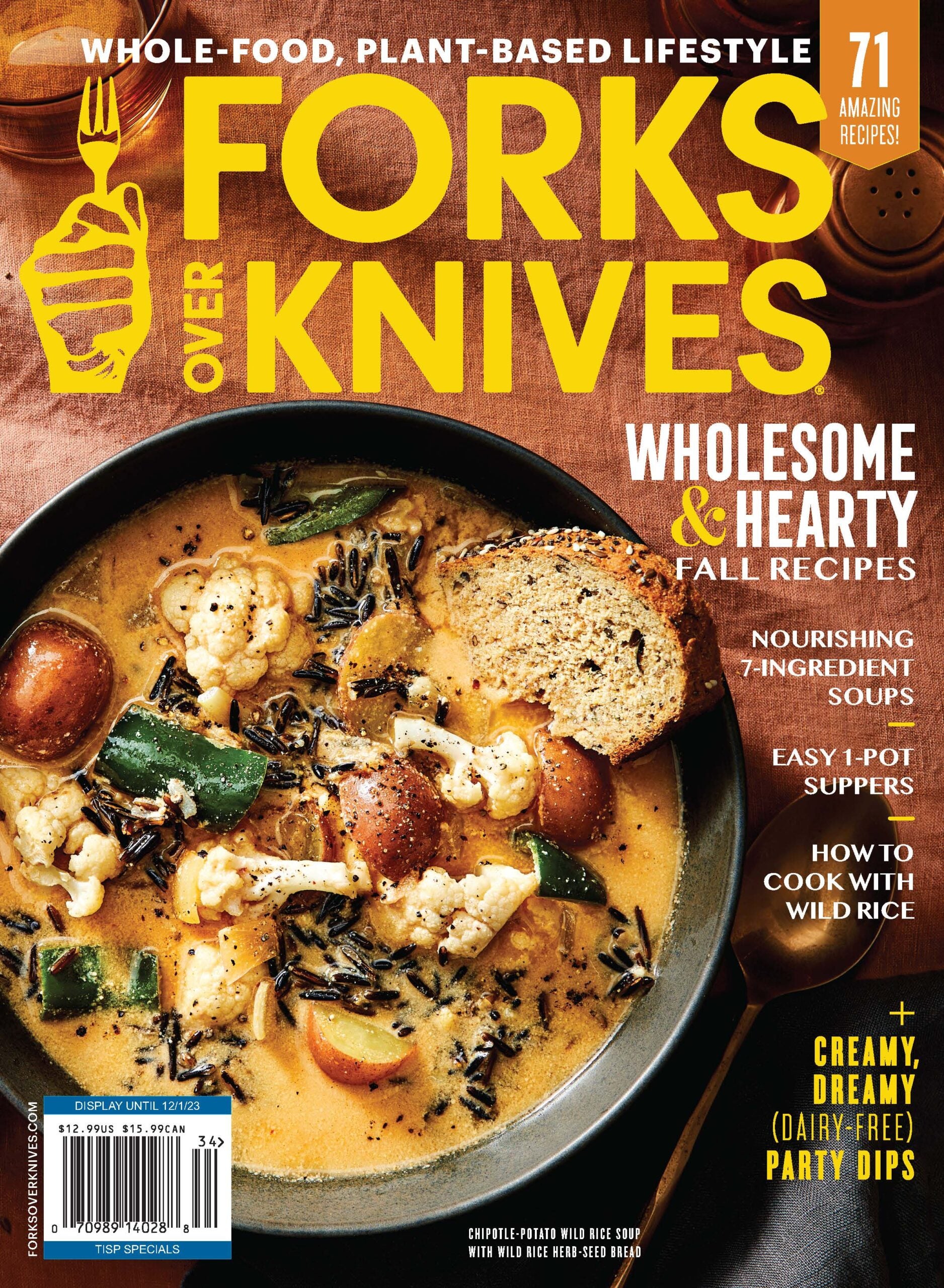 The Fall 2023
Magazine Is Here!
Our gorgeous "bookazine" features expert tips, inspiration, & comforting recipes for fall.
How to Pick Dandelion in the Wild or at the Market
Keep in mind that cultivated greens are generally mellower and less bitter than their wild cousins, so how you use them and how long they last may differ. If you have access to pesticide-free flowers outdoors, pluck young leaves (measuring about 6 inches) seasonally, leaving the root intact for the next growth. Foraging, at least for the time being, is likely the only place you'll find dandelion flower stalks or petals. And depending on where you shop for fresh foods and during what season, you'll likely find a mix of quality and price. On the warmer side of spring and fall, bunches at my local market are the size of Mother's Day bouquets with luscious leaves that last for days. As cold sets in, leaves toughen and, at least in my market, price hits a high.
How to Store Dandelions
When you get your greens home, wrap them loosely bundled in a damp paper towel. Dandelion leaves stored in your refrigerator's crisper bin will last at least a week. For maximum freshness, wash them just before using them.
How to Use Dandelion Leaves, Stalks, and Petals
Dandelion greens can seem quite bitter at first chew. Paired with sweet flavors, such as golden raisins, and the succulent warmth of toasted nuts and seeds, dandelions raw or cooked are addictively delicious. Use flower stalks and petals, which taste more delicate and grassy, to finish a dish, just as you would with raw scallions or chives. Simply wash, gently dry, and scatter!
Here are some more ideas for using dandelions in everyday meals:
Early season dandelion leaves pair beautifully in raw salads

alongside a mix of other hardy lettuces, such as endive and radicchio, and drizzled with a sweet and savory vinaigrette (think lemon, sesame tahini, and a glug each of water and grade B maple syrup).

Rough chop and steam tougher late-season greens and paper-thin slices of garlic for a quick side dish.

Toss any leftovers with gluten-free or whole-grain pasta, chili flakes, and white beans for an easy weeknight meal.

Need a last-minute appetizer or anytime snack?

Steam a half pound of washed and dried greens with a tablespoon each of golden raisins and capers and top the finished dish with toasted pine nuts. Season to taste with salt and pepper and serve on thick slices of grilled or toasted whole-wheat baguette.

Greens wilting before you can eat them?

Blanch or steam cleaned greens. Let them cool completely; then roughly chop and freeze them flat in plastic bags. The next time you're heating up a soup or stew, toss in precooked greens and simmer until they're heated through.