VegNews Magazine selected Forks Over Knives for its Movie of the Year for 2011. The magazine's annual veggie awards issue has just been mailed to subscribers and stores, and is also available by download.
Click here for more details.
Get 20% Off!
Get 20% Off!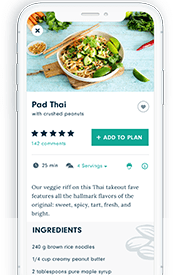 MEMORIAL DAY SALE!
Get our weekly plant-based meal plans for as low as $6.67/month!