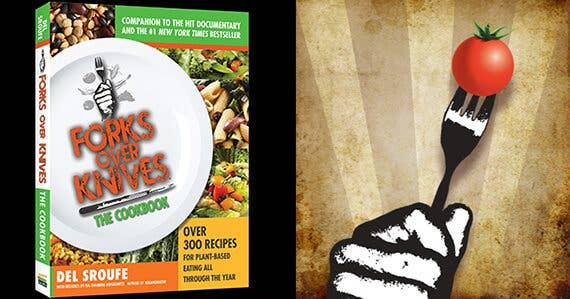 "Forks Over Knives – The Cookbook" Now Available
Forks Over Knives – The Cookbook arrives two weeks before its official release date and is now available for immediate shipping on ForksOverKnives.com.
The book, authored by Del Sroufe, contains more than 300 classic and unexpected recipes from around the world. Further, all recipes are vegan, oil-free, and virtually all are low-fat.
"There are a growing number of people adopting a healthy plant-based lifestyle," said Brian Wendel, founder of Forks Over Knives. "Chef Del and his collaborators have created a wide array of choices for those who insist on exciting flavors and hearty meals."
The book contains desserts by Isa Chandra Moskowitz and contributions from Julieanna Hever, Judy Micklewright, and Darshana Thacker.
tags:
Free Download
Free 5-day meal plan!
Get a taste for healthy, fuss-free meal planning with this free five-day meal plan from Forks Meal Planner!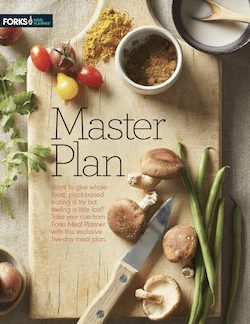 Join our mailing list
Get free recipes and the latest info on living a happy, healthy plant-based lifestyle.