Actress Amy Smart recently tweeted about her first viewing of Forks Over Knives.
"Been hearing about documentary @ForksOverKnives, finally just saw it, wow, lives up to its reputation, so inspiring and life changing!!"
Get 20% Off!
Get 20% Off!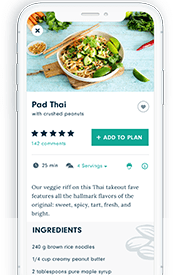 MEMORIAL DAY SALE!
Get our weekly plant-based meal plans for as low as $6.67/month!
Amy Smart has appeared in the TV series Felicity, Scrubs, Robot Chicken, and Shameless, as well as many films, including The Butterfly Effect and Just Friends.
Visit our Celebrity Talk page to see what other celebs have said about Forks Over Knives.