No more 'What's for dinner?' Make life easy with our plant-based meal planner.
Weekly meal plans with prep and shopping guides
1,000+ exclusive family-friendly recipes
Available online or as a handy iOS and Android app
Start Your Free Trial
Free 14-day trial!No credit card required.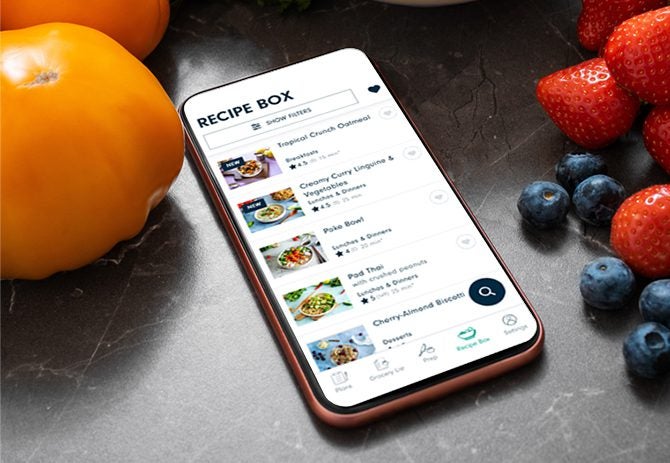 How Forks Meal Planner Works
Our team of chefs and nutritionists will send you a new personalized meal plan every week, filled with plant-based recipes that you can cook in 35 minutes or less.
1
Step 1: Tell Us Your Preferences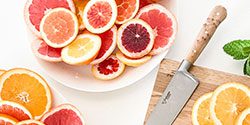 Let us know who you're cooking for, which meals you need, and if you have any allergies.
2
Step 2: Finalize Your Plant-Based Meal Plan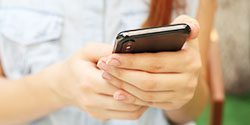 Like your plan? Great! Confirm it or swap any meal plan recipe with one of the thousands in our library.
3
Step 3: Do Your Shopping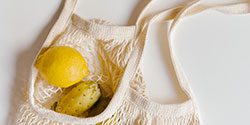 We'll give you a smart grocery list, so you buy only what you need.
4
Step 4: Cook Your Meals—and Eat!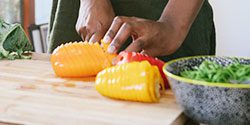 Every recipe is easy to make and includes tips for cutting down your cooking time.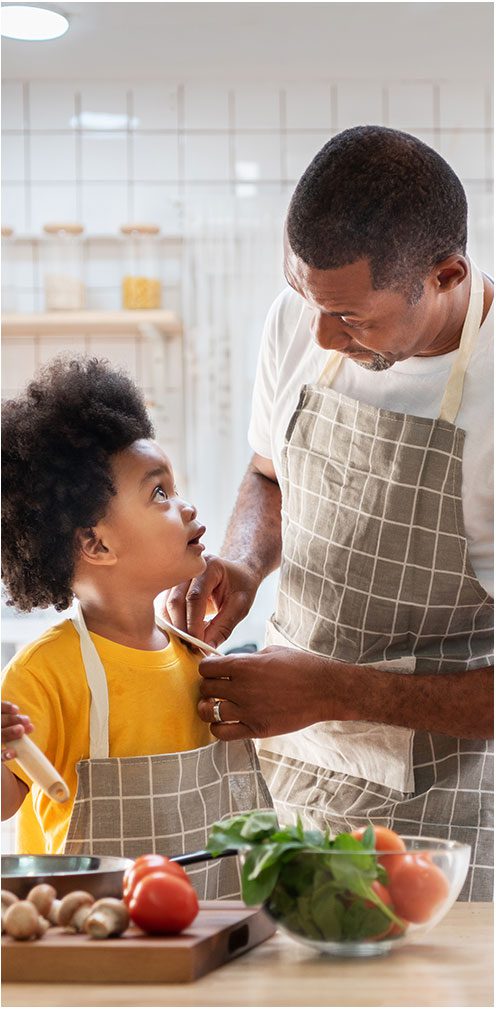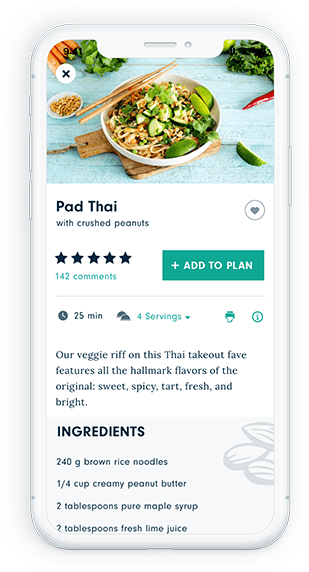 Your Forks Meal Planner Subscription Includes
Flexible plant-based meal plans whether you're cooking for 2 or 20

Smart grocery lists for faster shopping

1,000+ family-friendly recipes

Allergen-free recipes for gluten, nut, and soy intolerances

Support from a subscriber-only online community

Available online and via app
Start Your Free Trial
Frequently Asked Questions
Simple, affordable pricing
Hear From Our Members

Jonette H.

The long and short of it is, I've decided I don't want to be without it. I love the versatility, the variety, and just having so much less to have to figure out when it comes to meals every week. I hardly ever eat out at restaurants anymore. I think that probably has saved me the price of the annual subscription in the last three months.

Murray O.

Forks Meal Planner has basically made it possible for me to intelligently overhaul my cooking, shopping, and eating. It has given me not just a healthier way to look at food but an absolutely delicious way to experience a plant-based diet. I am amazed at how easy it is. Forks Meal Planner has been the best thing to happen to my kitchen, shopping list, and dinner plate ever.

Kayla W.

I just want to let you know that this planner has changed our lives. My husband and I, along with our two little girls, are feeling healthy and satisfied. Thanks!

Nathan A.

A great and easy way to plan ahead, especially for a family of 4 with little to zero time available. The Meal Planner lets me always have something new; it has a Weekend Prep mode for getting meals done quickly throughout the week; and I know I'm even spending less on my grocery bill because it's all planned out for me. I also know that I'm getting a healthy meal for the family rather than something from the Standard American Diet.

Tifany H.

I love the Meal Planner! The Grocery List option is fab—love that I can add other items to it. The recipes are so good and the Weekend Prep makes dinner during the week a breeze. I've been looking for a tool like this for years!

Jace R.

I have to give FOK a huge shoutout for their weekly meal plan service. It's so easy to grocery shop [and] do weekly meal prep, and the food is absolutely delicious. No, I'm not a paid spokesman. Just a raving fan!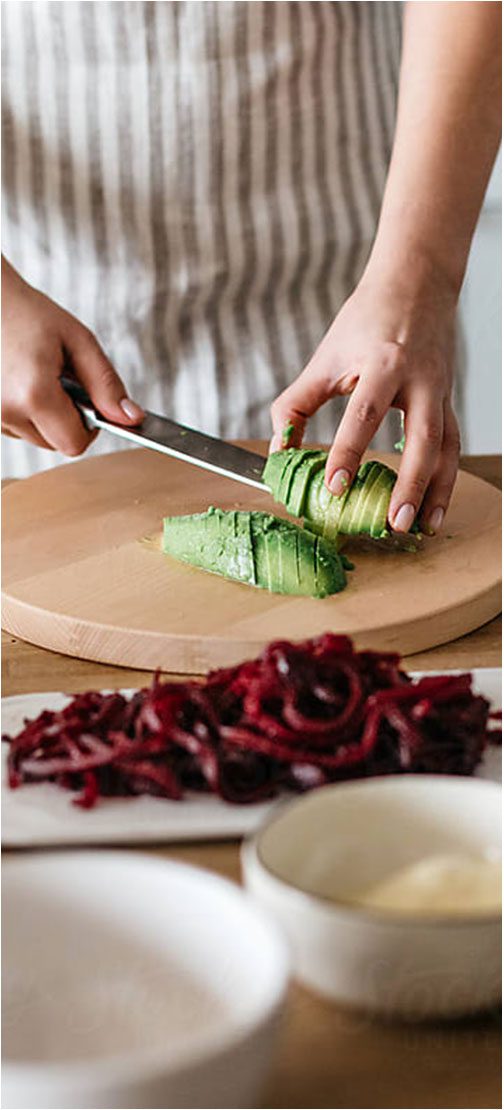 Experience the Power of a Plant-Based Diet
Always get your fill

Plant-based foods are naturally low in calories and high in fiber, so you never have to worry about going hungry.

Lower your cholesterol

All Forks Meal Planner recipes are oil-free and use naturally cholesterol-free ingredients—good news for your heart health!

Prevent or reverse disease

Research has shown that following a whole-food, plant-based diet can prevent, halt, or even reverse chronic conditions such as obesity, type 2 diabetes, and heart disease.

Lessen Environmental Impact

It's a fact: Relying on plant-based foods uses fewer resources and places much less stress on our planet.
Foods You'll Love
Forks Meal Planner offers you quick and easy recipes for all of your daily needs!