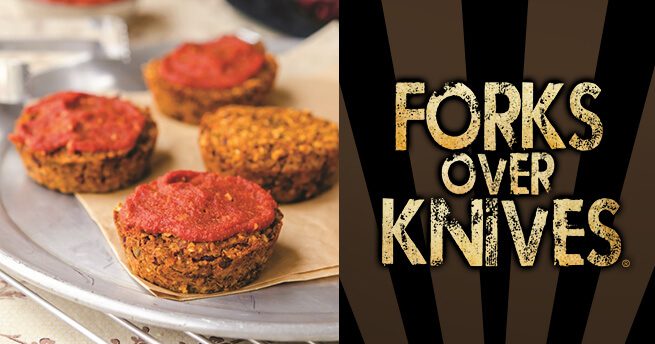 One afternoon I grabbed what I thought was corn from the freezer but later realized it was mixed vegetables. Once they thawed on the counter I knew they weren't going back in, so I looked for a new, inventive way to use them. This recipe was the result. Leftovers are great as a burger!
Instructions: 
Preheat oven to 350°F.  Line a muffin tin with paper liners or use nonstick.
Mash beans in a bowl with fork or potato masher until well mashed.
Add remaining ingredients, except oats, and stir to combine. Stir in oats.
Spoon into muffin tin and pack down.
Bake for 20 minutes until crisp on the outside and fairly firm to the touch (firms a bit as it cools). Serve with ketchup or a topping of your choice.
Find this recipe and more in the Forks Over Knives Recipe App.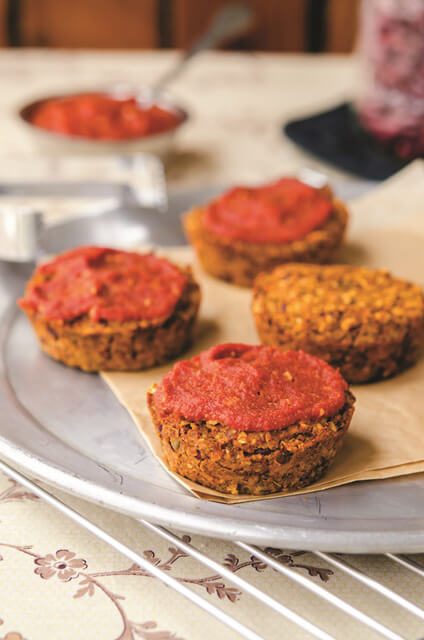 Don't want to cook? Try our Forks Fresh Meals delivery service and receive 5, 10, or 15 healthy and delightful meals at your doorstep every week.