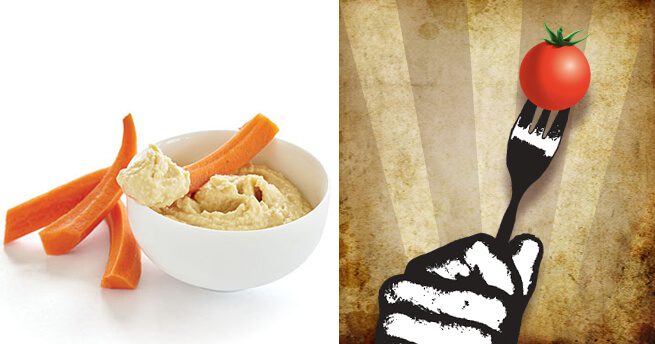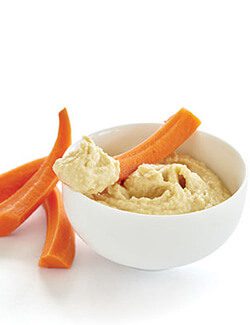 This is the most basic of the spreads. You can find a variation of this recipe in almost any grocery store, but 95 percent of them are made with either olive oil or tahini (sesame paste), which pushes up the fat content. Your best bet is to take three minutes and make a batch on Sunday that will last you for the week.
Ingredients:
• 2 cans chick peas, rinsed and drained
• 3 cloves garlic
• Juice of 1 lemon
• 2 teaspoons ground cumin
• 2 teaspoons Bragg Liquid Aminos
• 1/4 cup water or vegetable broth
Instructions:
Blend all ingredients into a thick paste.
Variations:
Customize by adding one or more of the following:
2 tablespoons toasted sesame seeds
1 fresh jalapeno, seeded and chopped
1 roasted and chopped red bell pepper
1 cup dark or Kalamata olives
1 bunch fresh mint
1 cup fresh spinach
1 cup cooked eggplant