Forks Meal Planner
Plant-based meal planning made easy: Take the guesswork out of what to buy, prep, and cook each week with our customizable weekly meal plans.
Try Forks Meal Planner free for 14 days. No credit card required.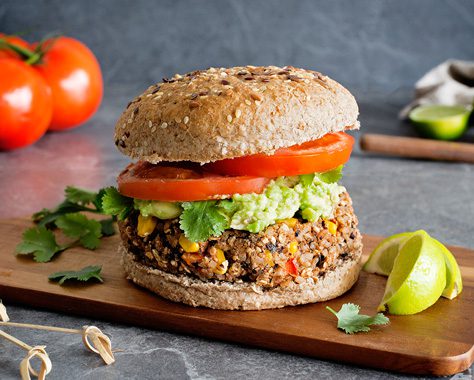 No more 'what's for dinner?'
Our team of chefs creates personalized 5-day meal plans for you every week. You'll have access to more than 700 exclusive recipes designed to appeal to the whole family and be on the table in 35 minutes or less.
Get my free plan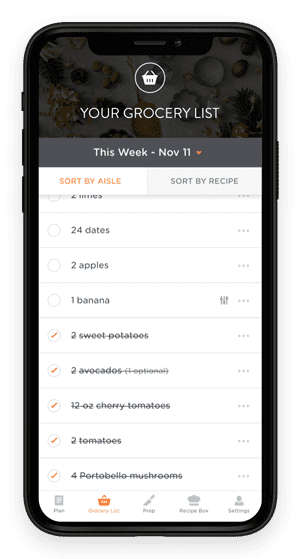 A smarter grocery list saves time and money
Your grocery list will include everything you need for the week ahead, and if you make changes to your plan, your grocery list will update automatically. Access your list on any device, and check off items as you shop.
Get my free plan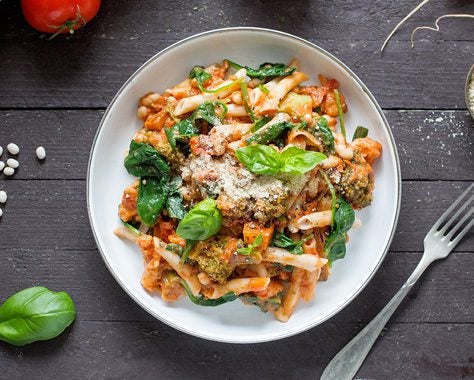 Get a jump-start with weekend prep
Our weekend prep guide gives you the option of batch cooking for the week ahead, saving you valuable time on busy weeknights.
Get my free plan
Simple, affordable pricing
Members save an average of 20 hours of meal planning and grocery shopping per month, all for less than the cost of a takeout meal!
Enjoy a 30-day, money-back guarantee.
Premium Membership Includes
Access from anywhere on your desktop, tablet, or smartphone

A weekly 5-day meal plan designed for maximum flavor and minimal effort

Grocery lists and weekend prep guides

Kid-friendly recipes and modifications

Access to a members-only social community

Options for gluten-, nut-, and soy intolerances

Unlimited customer support

A love-it-or-your-money-back 30-day guarantee
Why a whole-food, plant-based diet?
Whether you or family members are looking to lose weight, overcome health problems, or simply want to feel more vibrant every day, everyone can benefit from this simple way of eating.
No one goes hungry

Plant-based foods are naturally low in calories and high in fiber, which means you can eat more and still achieve a healthy weight.

No cholesterol

Plant-based foods are naturally free of cholesterol, removing a common health concern from your table.

Prevent or reverse disease

A whole-food, plant-based diet is a proven way to beat chronic conditions such as type 2 diabetes and heart disease.
What Our Members Think
The long and short of it is, I've decided I don't want to be without it. I love the versatility, the variety, and just having so much less to have to figure out when it comes to meals every week. I hardly ever eat out at restaurants anymore. I think that probably has saved me the price of the annual subscription in the last three months.
I LOVE the design of this meal plan, from the user-friendliness to the taste of the recipes to the grocery lists. It's all super affordable, which negates the common argument that it's too expensive to be vegan. And all of the time savings afforded by the plan make it almost impossible to come up with a reason NOT to do it!
I love this. It is super helpful and customizable. Recipes can be subbed out and the number of servings adjusted. I love the built in shopping list which adjusts to any changes you might make. SO worth every penny!
I L.O.V.E. love the weekend prep! With 1 teen and 1 preteen at home, they are hungry all the time, so being able to get dinner on the table within 30 minutes of arriving home from work makes everyone happy. The Forks Over Knives meal planner has been such a wonderful addition to our household, and makes meals easy every day of the week.
Start eating healthier today
Try your first meal plan now, and see how simple, fun, and delicious whole-food, plant-based living can be!
Frequently Asked Questions