TRY A LESSON - FOR FREE!
Get a taste of the Forks Over Knives Cooking Course with a free lesson on one of the most essential skills for the whole-food, plant-based home chef: sautéing without oil.
Start my free lesson
The Most Comprehensive Online Cooking Course
The Forks Cooking Course includes 55 hours of content you can complete at your own pace. By the end of the course, you'll receive 30 credits from the American Culinary Federation and have no trouble getting healthy, plant-based meals on the table every day!
Includes lessons on:
Choosing knives and mastering knife skills
Cooking without oil and creating healthier stocks and sauces
Time-saving cooking strategies and more
You'll also get:
Lifetime access to all course content
Virtual Q&As and support from your instructors
Quizzes to track your progress
View the course syllabus
Looking For a Shorter Course?
Our new Essentials Course is 20 hours of in-depth instruction on foundational skills, taught in the same format by our seasoned instructors. It's perfect for beginners or anyone looking for a vegan online cooking course with a shorter time commitment!
$99.99 $139.99
Course begins: January 4
Frequently Asked Questions
Hear From Our Students
Mairead Reddy

I have learned more in the past ten weeks than I had thought possible! Well done, the course is terrific.
Lisa Kokx

This cooking course enabled me to make delicious dishes. My husband now describes me as an amazing cook.
Debra Jones

They've shown me how flavorful plant-based cooking can be! I've also learned how I can prepare these delicious meals without using oil.
Caroline Crosbie

I am relatively new to this way of eating and feel much more knowledgeable and equipped now to continue successfully with it in the future.
Debbie Blackhurst

My family loved tasting all of the new dishes, and it has expanded my repertoire of meals to make during the week. I give this course FIVE STARS!!!
Francesca Salimbeni

As a nutritionist, I wanted to help my patients to eat healthier, and now I can do it.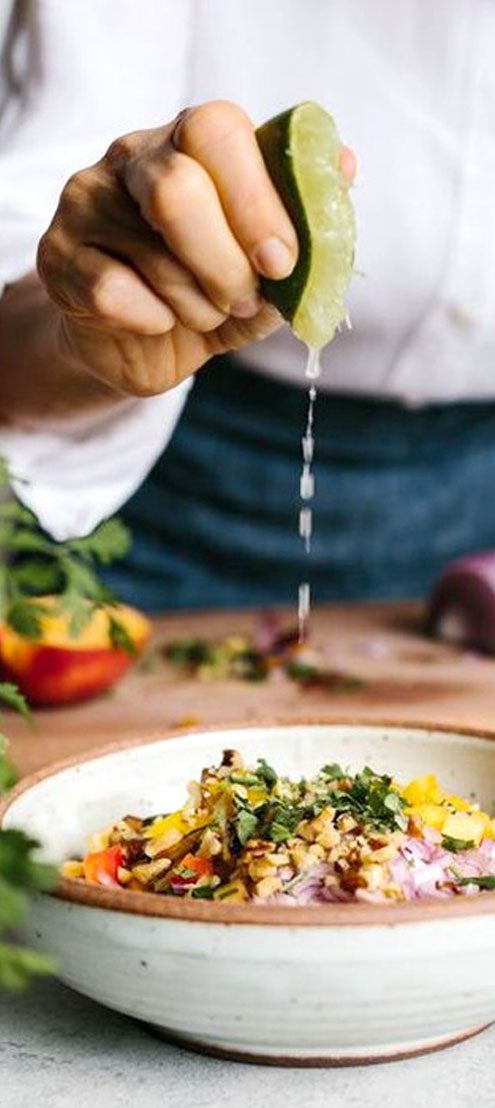 Experience the Power of a Plant-Based Diet
Always get your fill

Plant-based foods are naturally low in calories and high in fiber, so you never have to worry about going hungry.

Lower your cholesterol

All our recipes are oil-free and use naturally cholesterol-free ingredients—good news for your heart health!

Prevent or reverse disease

Research has shown that following a whole-food, plant-based diet can prevent, halt, or even reverse chronic conditions such as obesity, type 2 diabetes, and heart disease.

Lessen Environmental Impact

It's a fact: Relying on plant-based foods uses fewer resources and places much less stress on our planet.