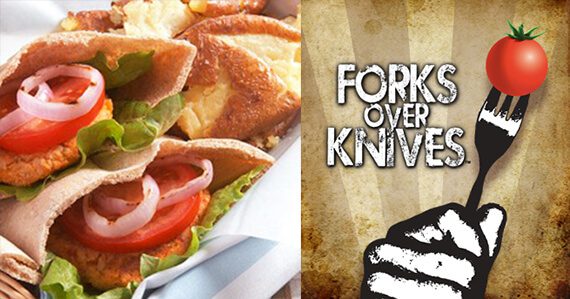 These wholesome patties made with brown rice and hemp seeds are a little crisp on the outside, and soft and moist on the inside.  Serve on their own, or inside whole-grain pita pockets with veggies and condiments.
This recipe from Let Them Eat Vegan is wheat-free, gluten-free and soy-free.
Spicoli Burgers
Makes 8-10 patties
Ingredients:
• Splash of water (to sauté)
• 1 1/4 – 1 1/2 cups onion, diced
• 1/8 teaspoon sea salt
• Freshly ground black pepper, to taste
• 3/4 cup red bell pepper, diced
• 2 cups cooked short-grain brown rice (see note)
• 1 cup shelled hemp seed nuts
• 2 medium cloves, garlic, quartered
• 2 tablespoons natural ketchup (can substitute tomato paste if preferred)
• 1 tablespoon tamari (or coconut aminos for soy-free option)
• 1 teaspoon Dijon mustard
• 1 teaspoon dried oregano
• 1/2 teaspoon dried thyme
• 1/2 teaspoon dried sage leaves (or 1/4 teaspoon ground sage)
• 1/4 teaspoon sea salt
• 1 cup cooked short-grain brown rice (see note)
• 1/4 cup millet flour or other whole-grain flour (to lightly dust patties)
Instructions:
In a non-stick pan on medium-high heat, add water, onions, salt, and black pepper and sauté for 3–4 minutes until onions start to soften.
Add bell peppers, and sauté for another 5–6 minutes, until onions are fully softened (add another splash of water if onions and peppers are sticking, and more if you need to deglaze the pan).
In a food processor, combine the sauteed onions and peppers with the 2 cups rice, hemp seeds, garlic, ketchup, tamari, mustard, oregano, thyme, sage, and salt and purée until fairly smooth, scraping down sides of bowl if needed.
Transfer to a bowl and stir in remaining rice.
Refrigerate for at least 30 minutes to firm up. Remove from fridge and form patties with your hands. Place flour evenly on a plate and lightly dust both sides of each patty, shaking off excess.
In a non-stick pan over medium/medium-high heat, add patties, 3 or 4 at a time, and lightly flatten with a spatula (see note for oven-baking method).
Cook for 6–8 minutes on each side, until golden and becoming a little crispy on the outside.
Rice note: You need 3 cups total cooked brown rice for this recipe. I like these patties tender, but you can make them firmer adding oats or breadcrumbs after chilling if you prefer.
Baking note:
If you'd prefer to oven-bake these patties, place on a baking sheet lined with parchment paper.  Bake at 400 for 10 minutes, then flip sides, and bake for another 10 minutes.  I do prefer the texture with pan-frying, but if you don't have a non-stick skillet, this method will work very well.
Chef's Note:
Don't know what to do with leftover cooked patties? Refrigerate for a sandwich filling; mash and stir in chopped fresh veggies and condiments to taste.