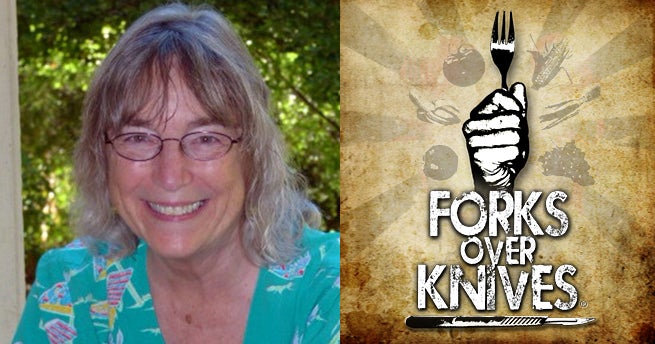 I'm 72 years young. Early this year, my kids turned me on to Forks Over Knives. My body had already been telling me it didn't like meat anymore, before I learned of FOK … but I was still eating it. I completely changed my diet in April.
At the time, I was on statin drugs for high cholesterol. I was also pre-diabetic. I wanted to see if eating differently would actually change either of these things.
As of today, I've been eating a meatless, ice-cream-less diet of whole organic foods for six months! And the changes have exceeded my expectations!
My blood test results were amazing: everything (all fifteen tests) were within normal range, only four months after I began eating this way.
My cholesterol was normal without the aid of medication (first goal met).
My glucose was normal … so I am no longer pre-diabetic! (second goal met).
I have lost 16 pounds in six months!
Most days, I exercise for 20 to 30 minutes on the treadmill on a 10% grade, in 2.6-3.1 mph intervals. I also lift small weights for my biceps and triceps every other day and do some floor exercises and crunches.
So I think the claims in the film are well founded. Eating whole plants is definitely working for me. I plan to continue doing so the rest of my life, which I have high hopes will be a bit longer (and surely a lot healthier!) because of it.